3 ways you can protect your website content from plagiarism
What is plagiarism?
An act of stealing contents from someone and making using them as your own, without giving credit to the creater or receiving consent before taking the contents.
Now a days steeling your contents from your blog or website a being a major issue across the all onine platform.
You people spents their time and energy to create original content and It really feels terrible to find exact copies of your original work distributed all over the internet without giving you any attribution.
Lets assume your site sells media, such as art, photographs or video. If your customers knowingly or unknowingly can purchase your work elsewhere for less then you are suffering a huge loss. Also, this is a major loss of website traffic and revenue.
But theres a god thing that you can protect your hard work, your contents from plagiarism. Lets see how you can add a firewall that will help to protech your contents being stolen or misused.
Here are 3 ways you can go with to make your website more secure from plagiarism.
1. Use Watermarks On Your Content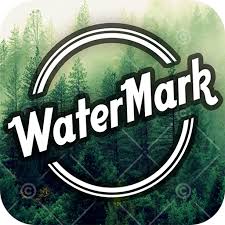 When it comes to downloading contents such as images, videos or GIFs, it is very easy to download it and use them anywhere. It is a very basic thing you can do with your media contents.
If you are a genuine creatopr of the content and you have added a watermark on it, though the content got stolen you can easily spot it and you can act quickly to have remove it. Also, a watermark on the content discourage others from using your contents.
There are many watermarking utilities available on the internet, like software and plugins. You may use softwares such as Adobe Photoshop, DxO PhotoLab, Final Cut Pro X, CyberLink PhotoDirector etc. Also, there are WordPress plugins such as Image Watermark (free), Product Watermark for WooCommerce (free), NextGEN Gallery etc. that may also help you in this.
2. Add a DMCA Badge to Your Site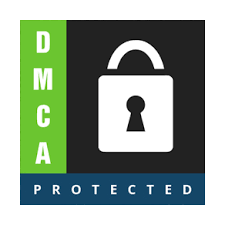 DMCA (Digital Millennium Copyright Act) is an online service that assists you in forcing your stolen content to be taken down. The motto of the DCMA website is to help you keep an eye for your content. They make online content protection easier, cheaper and better
The DMCA offers both free and paid protection for your site. This service assists you with filing DMCA takedown requests if you find content that violates your rights. If they find someone using your images without your consent, the person will get threatening legal actions on your behalf.
Below is the registration link for the DMCA, where you can signup and after choose a service as per your need.
https://www.dmca.com/Protection/signup.asp
3. Disable Right-Click Functionality
One of the easiest ay to copy or download the content is the right-click option. You just right-click on the image and save itto your local machine. Disabling right-click functionality can not only prevent your images from being illegally downloaded, but protect your text from illicit copying as well.
You can disable the right click for Javascript by just adding the below simple code into your global header or global footer.
<script language=JavaScript>
<!–
var message="Function Disabled!";
///////////////////////////////////
function clickIE4(){
if (event.button==2){
alert(message);
return false;
}
}
function clickNS4(e){
if (document.layers||document.getElementById&&!document.all){
if (e.which==2||e.which==3){
alert(message);
return false;
}
}
}
if (document.layers){
document.captureEvents(Event.MOUSEDOWN);
document.onmousedown=clickNS4;
}
else if (document.all&&!document.getElementById){
document.onmousedown=clickIE4;
}
document.oncontextmenu=new Function("alert(message);return false")
// ->
</script>
If you have a WordPress site, no worry. WordPress have many plugins that also helps to disable the right click functionality.
Also, you can try below options to prevent your contents.
4.Set up Google Alerts.
5.Request credit.
6.Include Copyright Notices