These days, anyone can build a stellar website. Fun fact: there are more than a billion websites around the world, with new ones created every second.
Among all that internet noise, your website and ideas deserve to stand out. And that means you've got to advertise! Fight to get your name and your brand out there and then draw visitors to your site.  One of the most effective ways to do this in today's world is online marketing.
Online marketing, which is also called internet marketing or online advertising is a set of tools and methodologies used for promoting products and services through the internet
Online marketing can deliver benefits such as:
Growth in potential
Reduced expenses
Elegant communications
Better control
Improved customer service
Competitive advantage
Online marketing is also known as internet marketing, web marketing, digital marketing and search engine marketing (SEM).
It often includes a combination of various elements:
A business website.
Promotional email.
Search engine optimization.
Social media marketing.
A content strategy.
Pay-per-click advertising and other tactics.
We've put together a comprehensive list of cheap marketing ideas that actually work to help your small business do more on a shoestring budget:
1.Online reviews.
From mobile phones to dental services, it's rare to blindly make a purchase decision without reading through several online reviews. The fact is, 90% of consumers read online reviews before visiting a business. And 88% of consumers trust online reviews as much as personal recommendations.
They Make You More Visible
Social Proof Drives Purchases
They Make You Look Trustworthy
They Expand the Conversation About You
They Are Increasingly Essential to Decision Making
They Have a Clear Impact on Sales
They Give You An Open Line to Consumers
2.Google My Business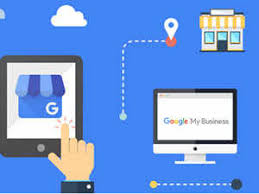 Google My Business is a free tool that helps small businesses create and manage their Google listings, which appear when customers find businesses on Google Search and Maps. It helps the business to attract new customers and share information about what makes them special.
Once your GMB listing is complete, ask your customers to leave reviews for you.
Write posts on local events or news for extra local traffic through Google.
3. Social media posts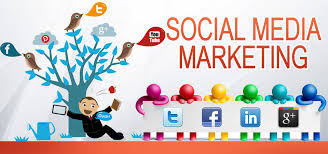 Social media is the fastest growing trend in the history of the world. This sector has grown faster than the Internet itself.
Your choice of social media depends on where your audience hangs out and what you are trying to promote.
For instance, Twitter is a social site designed to let people share short messages or "updates" with others. Facebook, in contrast, is a full-blown social networking site that allows for sharing updates, photos, joining events and a variety of other activities.
4.Interesting content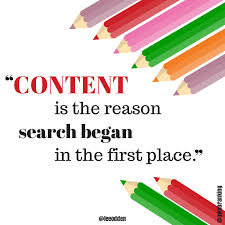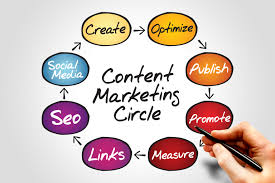 Content marketing is about information.
In other words, it's the marketing of a business or brand through the sharing of educational, entertaining, or insightful information that will ultimately help readers improve their lives.
Blogging is the Foundation of Content Marketing.
It's not about forcing a sales pitch at people, but helping them move towards the best course of action (that just may be buying from you).
Integrate original, relevant blog posts into your website. It's a prime place to include SEO-optimized keywords and build a following of loyal readers who will come back for more. Include videos, photos, and graphics and encourage readers to share posts they love.
Content can be in the form of:
Research studies.
Tutorials.
Shareable visuals (images, photos, infographics)
Videos and more.
Lastly, Google favors websites and resources that are updated consistently. So, when you publish content regularly, your website will likely rank significantly higher.
5.Email Marketing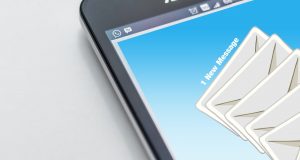 Email marketing is one of the many forms of connecting with your new audience and letting them know more about your company, as well as maintain relationships with your existing customers.
Email marketing can draw past visitors back to your website by sharing new content or promotions.
You can start an email campaign with a free email marketing service