If you need to connect to your mysql database using third party software that does not run on the server, such as a MySQL client on your desktop a remote MySQL connection can be made.
In this article we will show you how to connect your mysql database using third party software on your local PC.
To make this possible, first you will have to allow the connection from within cPanel for the IP address you are connecting from.
Adding an IP address to allow a remote MySQL connection
Step 1. Login to your Cpanel >> click on "Remote MySQL" under the Databases Section.

Step 2. Now, you will need to add the IP address into the field on the page and select "Add Host". To get your local IP you can visit link : http://whatismyipaddress.com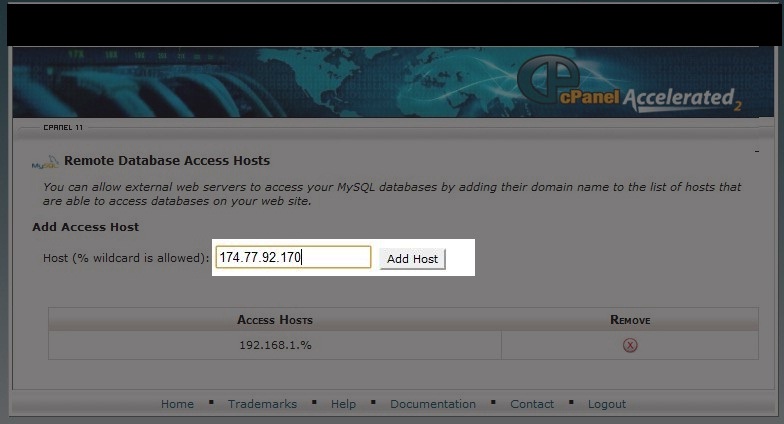 Now, since you have added the IP address to remote MySQL connections you will be able to connect to the databases. You can add as many IP addresses as you need.
Allow all Ip's using Wildcard entry
Step 3. If your IP address changes regularly, you can add a wildcard by using the % symbol. This will add all IP addresses in that range.
If you want to list all IP addresses in the range 192.168.92.1 to 192.168.92.255 you'd add the IP address 192.168.92.%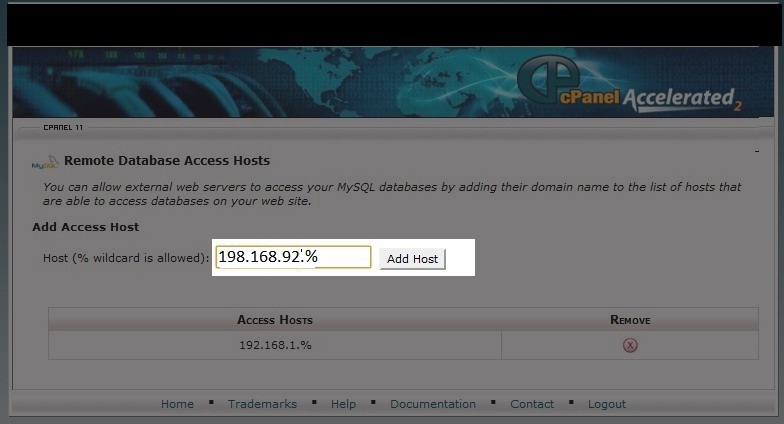 Here we are done with adding IP for remote MySQL connection. 🙂
Now you can proceed with connecting remote MySQL using Navicat, Workbench or Dreamweaver