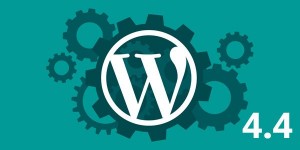 WordPress released a new and exciting update. Introducing "Clifford" or WordPress 4.4!
WebHostingWorld Loves wordpress and it's not a secret that we love providing WordPress services to our clients. In fact, so much so that we've created a web hosting package designed and built for WordPress users. If you happen to be one of our clients who benefit from our Premium WordPress Hosting packages, you may have noticed a few changes on your dashboard.
WordPress has released their latest update, nicknamed "Clifford" after the honored jazz trumpeter Clifford Brown. The update features a new theme called 'Twenty Sixteen' that offers a sleek and modern design with a major focus on the important part: your content.
This update is WordPress's response to an increasingly responsive internet. Most web users now access the web from tablets and smartphones rather than their desktop computer. This means that as a website owner it is your job to be sure that your pages look great no matter what the screen size is, and the new WordPress update aims to make that easier.
To get a little glimpse of the great Clifford Brown click here.
The primary purpose of the update is to make your WordPress website more responsive with easily shareable content. According to the WordPress website your content, images and links will look better on every size screen while also being more connected with your site visitors than ever before.
'Twenty Sixteen' is a simple but classic theme that will easily keep you connected with your readers with new embedded posts. By simply dropping in a URL you will instantly have the ability to preview the post, fully loaded with featured image, title and excerpt. The "Clifford" update also offers site icons that link directly back to your website. Readers will have improved access to your content, which will easily lead to your comments and more sharing!
If you access your WordPress dashboard on a regular basis you may have noticed the update either already in effect or perhaps ready for install underneath your news column as seen below: