The internet is packed full of websites vying for attention. For people to find yours, you have to put some effort into getting them there. A top tactic for doing that is search engine optimization (SEO).
No matter how much work you put into making your WordPress website look good, it won't pay off if you can't get people to show up.
SEO offers a number of important benefits:
It improves your website's visibility.
It makes it easy for people already looking for what you do to find you.
It increases traffic.
It's affordable.
Once achieved, SEO results are long-lasting.
SEO isn't the only option for getting more eyes on your WordPress website but it's one of the best places to start.
Steps to Improving WordPress SEO:
SEO is competitive and can take a lot of time to do well. But many of the most important steps for WordPress SEO are actually fairly simple. Some of these you can even get done today, while for some others you'll want to create an SEO plan to implement over the coming weeks and months.
Make sure you have the right hosting provider and plan.
Search engine algorithms—the complex code that determines which order websites show up in when you do a search—aim to prioritize websites that provide the best experience to visitors. Now think about how you feel when you click on a website and it takes forever for the page to load.
In the fast-moving world of the high-speed internet, "forever" can actually just mean a few seconds, but that's long enough for waiting to feel like a nuisance. Search engines are well aware of how people feel about slow loading times, so site speed is a ranking factor they're upfront about.
For your website to load quickly, choosing the right web hosting provider and plan is paramount. If your website isn't delivering the level of speed you need, consider if it's time for either an upgrade or a switch to an all-new web hosting company. Look for one that offers managed WordPress hosting and can promise reliable service and site speed.
2. Install an SEO plugin.
Choosing WordPress for your website means you don't have to deal with HTML when making updates (thank goodness). In its place, you need to find the right plugins that provide the substitute functionality you need.
Some SEO steps that you'd otherwise use HTML for can be completed via an intuitive interface with the right plugin. Some popular options include:
3. Create a sitemap.
For a page on your website to show up in a search, the search engine has to first know it's there. The search engines have bots that continually crawl the web to find and index web pages.
You can speed up the process of getting all the pages on your website indexed by creating and submitting a sitemap. All of the plugins shared above have features to help with this step. Use the plugin of your choice to generate a sitemap for your WordPress site, then submit it to each of the main search engines.
4. Do keyword research.
Keywords are the cornerstone of an SEO strategy. You don't want to show up in the search engines for just any search, you want your website to show up when people are looking for what you do. When you optimize a web page for search, you're optimizing it for a specific keyword.
To determine which keywords to base your strategy on, use free keyword research tools like Google's Keyword Planner and Answer the Public, or paid tools like Moz and SEMRush to gain data on the terms your audience is using in search.
You want to identify keywords that get a decent number of monthly searches but aren't too competitive to rank for. For new websites and small businesses, long-tail keywords terms that are specific and tend to be longer are usually your best bet.
5. Choose a primary keyword for each page.
When you have a strong list of keywords to target, figure out the best primary keyword for each page on your website, along with a secondary keyword or two. Every page should have a different primary keyword so you aren't competing with yourself for search engine rankings. Selecting your keyword is necessary for the next several steps.
6. Customize all your URLs.
When you create a new page in WordPress, it will automatically generate a URL for it—but one that provides no useful information
The URL is part of the page search engines look at to learn what the page is about. Not only is a generic URL like that not useful to your visitors, who will never remember it, it also doesn't communicate anything to Google about what's on the page.
Your SEO plugin should provide a field for you to customize the URL of each page, or it may even automatically generate a URL based on the page title you enter. Make sure to fill in a URL that uses your primary keyword and relates to what's on the page.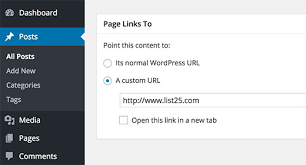 7. Optimize your images for speed.
We already established how important speed is for SEO. Even with the right web hosting plan, if you add a lot of large, high-resolution images to your website, they can slow your page loading time. But there are a number of tips to make your images load faster, while still looking good.
Here are a few suggestions for optimizing your images for speed:
Save your images as .jpg rather than .png so they're smaller
Compress your images with a compression plugin.
Set up a lazy load, other option a plugin can help with.
8. Use headings strategically.
Another part of the page the algorithms look at to understand what it's about is the headings you use. With HTML, you would add headings to the page using the <h2>, <h3>, and <h4> tags.
Within WordPress though, you can select a heading each time you add a text block to the page.

Build Your WordPress SEO on a Strong Foundation
For everything on this list to pay off, your website has to work consistently and load fast. For that, you need a web hosting plan that provides nearly constant uptime and promises the highest level of performance. Webhostingworld's managed WordPress hosting plan delivers.
It's compatible with all WordPress websites, delivers fast loading times, and has a 99.99% uptime guarantee or your money back. Start your WordPress website stronger with the right web hosting plan.
There are more points to update in brief to get the site look great:
. Use perfect content with great design wherever required
. Relevant data description for each page
. Perform regular content audits
Hope this helps to boost your Site  SEO 🙂