Everyone likes his site to be up and running faster. While setting up cache in Drupal can speed things up for your site and enhance the site's overall performance. Caching is great as it keeps snapshots of data and pages so reload time is much quicker. Lets see how it can be done.
It is very easy to clear caching within Drupal 7 by following these simple steps.
Deleting the cache content in Drupal 7:
Step 1 . Log into your Drupal 7 admin dashboard.
Step 2 . On the top menu bar, locate the Configuration option and click on it.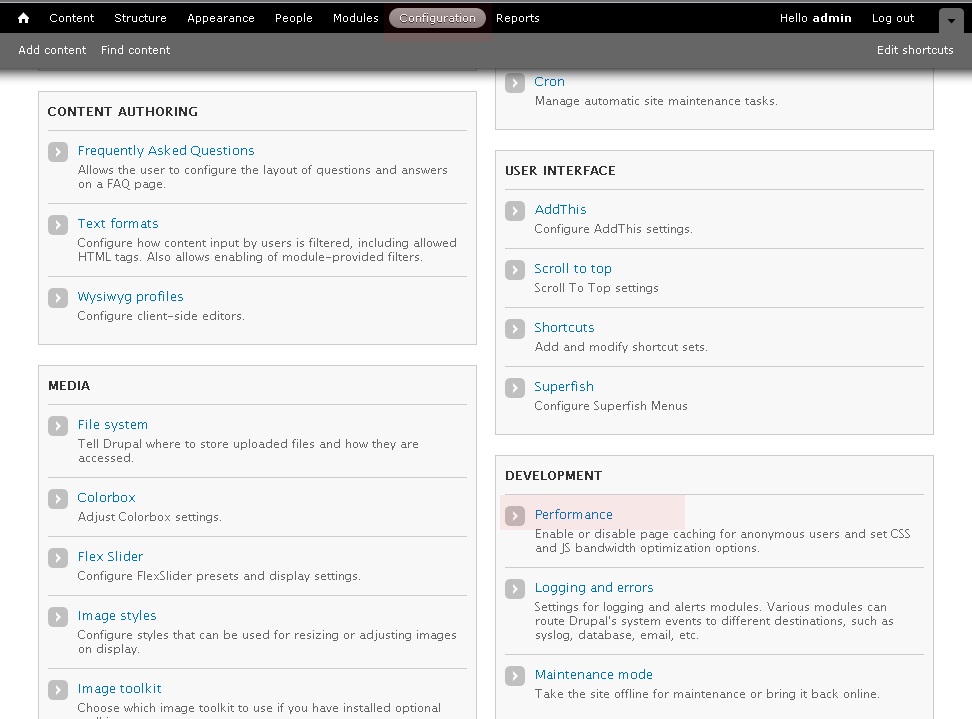 Step 3 . This brings you to the main category screen of Configuration. Find subcategory option named "Development" and click on the "Performance" option.
Step 4. Once on the Performance screen, hit the button on the screen at the top named Clear All Caches.
Click Save Configuration button to apply/save changes.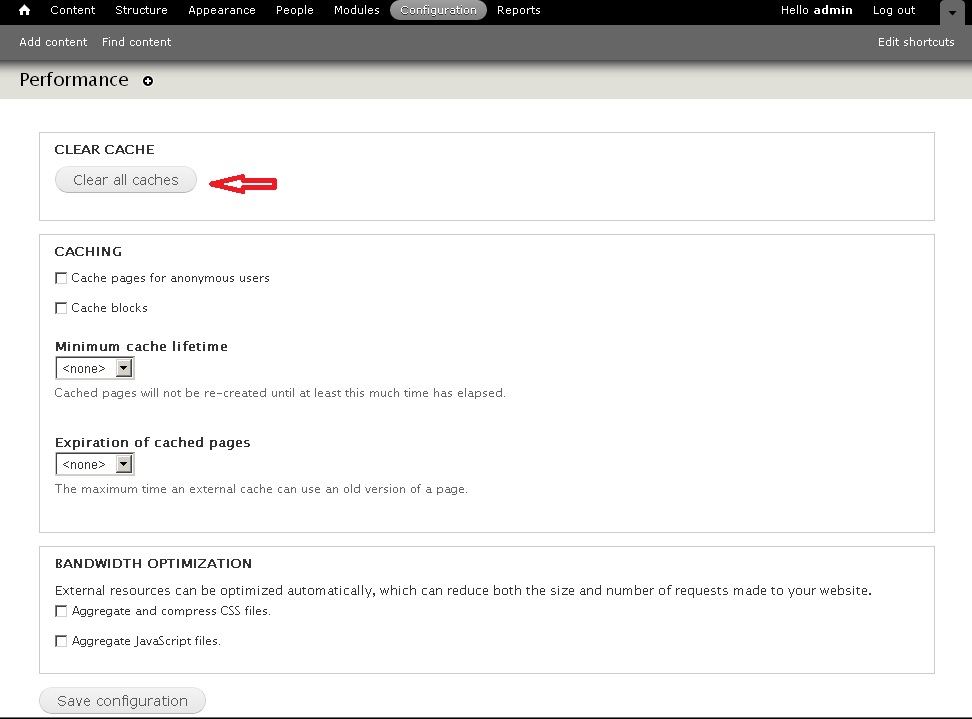 You have now cleared out all caches in Drupal 7. 🙂