Google Adsense is a product from Google team and that will help to administrate and manage Google ads.
You can refer the following steps to setup your website for Google Adsense: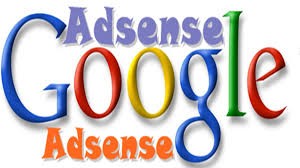 1. Go to Google adsense https://www.google.com/adsense
2. Click "Sign Up Now" button to get registered.
3. Fill out all the credentials asked by Adsense and click "Submit".
4. Recheck whether everything is correct or not if it's not then edit it and make it correct and if all the things are correct then just click "Submit".
5. Your Application will be reviewed by Google and they will let you know whether your account is accepted or not through an email.
The later Steps if accepted:
How to create new ad unit
Creating a new ad unit means creating the code for the ad which you are going to place on your site.For the newbies this thing may seem a bit difficult but it is not at all as difficult as it seems. Actually it is the title which Google uses, makes it sound a bit difficult but once you know what it is all about you will say "ahh! It was just that easy!". To know how to create an ad unit follow the tutorial given below :
1. Login to Adsense.
2. Go to "Adsense Setup" tab.
3. Click "Manage Ads" which is the second sub-tab.
4. Now from there click "Create a new AdSense unit".
5. From the next page chose the page for you want the Adsense code.Let us say you have clicked "Adsense for Content".This will allow you to add the Adsense ads anywhere on the page.
6. Choosing the correct topic click the type of Ad you want – Link unit or Ad unit.
7. Fill out all the things according to your need.
8. Once it is done just click "Continue".
9. Add your Ad unit to the specific channel so that you can monitor it easily.If you haven't created any channel yet ,create it by clicking "Add a new Channel".
10. After adding the channel click "Continue" and then click "Submit and Get Code".
11. Now Google will provide you the Adsense code which can be placed anywhere on the page.
Hope this is easy and helpful, waiting for feedback on this.