Email forwarding is a way to send an email that is delivered to one email address to a different email address.
Example: you have created webmaster@yourdomainname.com, info@yourdomainname.com, etc.
In this article we will show you how to setup Email Forwarders in your cPanel. Then, we will show you how to forward all email for a domain.
Creating a forwarder in cPanel
Step 1. To access the forwarders menu, log into your cPanel, and navigate to section Mail > Forwarders: .

Step 2. Click on Add Forwarder.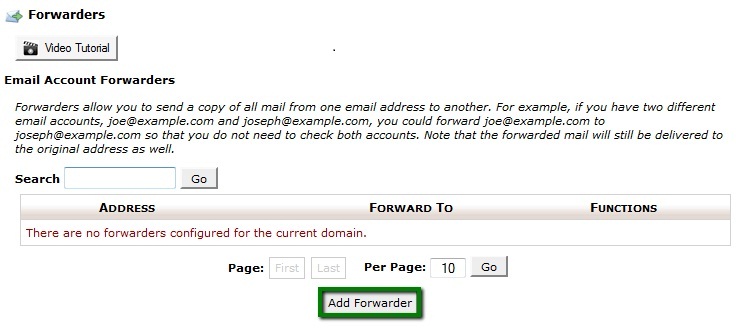 Step 3. Put the name of the email address you wish to forward from in the first blank field. For example: for user@yourdomainname.com, put user in the first blank field.
You can choose to what address the incoming mail should be forwarded. The other option is to choose a failure message which will be returned to the sender.
Step 4. Click on Add Forwarder to add the forwarder.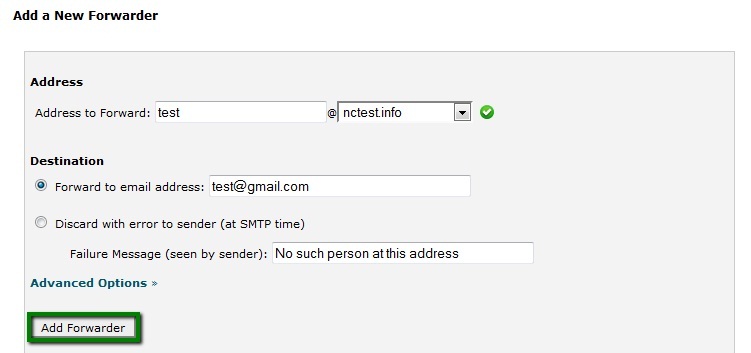 Make sure you have spelled both email addresses correctly when adding forwarders.
That's it. We are done with Email Forwarding. 😉
Now lets start with Forward All Emails For A Domain.
Step 1. Login to your cpanel and click on Forwarders in the Mail section.
Step 2. Click the Add Domain Forwarder button.

Step 3. Select the Domain you want to forward email from, in the drop-down box. Then, enter the domain you want to forward to. "Domain forwarding takes place only when a delivery is not successful. For example, a user sends an email to john@example1.com. If john@example1.com is an existing email address or auto responder, then the email will not be forwarded. The email will be forwarded if john@example1.com is not an existing email address or auto responder."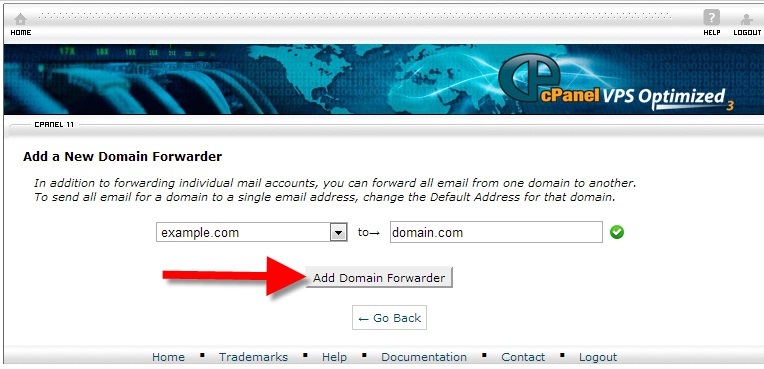 You are finished when you see a message similar to: "File updated '/etc/vdomainaliases/example.com' All email sent to example.com will now be copied to domain.com"

So, here we have completed both points. 🙂