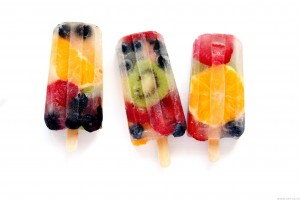 When it comes to a backup for your WordPress website, there are as many options are there are flavors of Popsicles, but choosing the right one is like standing in front of the freezer section, and wondering which one will taste best.  VaultPress, XCloner, DropMySite, Better WP Security, BackWPup, BackupBuddy… There are so many choices. Do you commit to the expensive one, hoping that it is worth the price?  Do you start with the cheaper one, hoping after you commit to the economical choice that you will love it?  And every day, more and more options are available. Just when you think that you have made a single choice, you wonder if maybe you need more than one for a combo flavor!
Here is a summary of everyone's recommendations for WordPress backup options, listed in order of most-to-least mentioned.  Of course the greater number of mentions doesn't necessarily equate to best choice!  (While cherry Popsicles might have greater mass appeal, you may be the type that really prefers banana!) Get your sample spoon ready, and let the tasting begin!
BackupBuddy won the popularity contest for WordPress backup, so it gets the cherry Popsicle award.   According to the website, BackupBuddy is used to schedule regular backups of your entire WordPress installation, and have them sent off-site to Dropbox, Amazon S3, Rackspace Cloud, and FTP server, or your email.  Another option is to download them to your desktop. Here is what the users said:
Backup Buddy was worth the cost, including super-simple and straight forward backups and migrations. I love it!
Backup Buddy is the best solution I've found yet to meet my needs.
I consider Backup Buddy second to Ezpzbackup.
While I want to be able to write my own backup scripts, I invested in BackupBuddy, but I only have experience with this one product.
I love the functionality of BackupBuddy, the support and community around it, and it's a great investment.
Here is a BackupBuddy secret. I create a website template that has my favorite settings, plug-ins, basic pages, and theme. Then I use Backup Buddy's move function as my starting canvas for new websites. It's a real time saver and the idea works even if you use another backup system. Another reviewer dittoed this same trick as one of the main reasons he likes Backup Buddy, saying that there are other programs that do this, but none quite as well as Backup Buddy.  To reference the structure for this, check out the LinkedIn conversation.
BackWPup is another popular solution for WordPress backup mentioned by responders. If you are looking for format flexibility, this may be your choice.  Formats include zip, tar, tar.gz, tar.bz, and it can backup to a very wide variety of locations including  folder, FTP Server, Amazon S3, Google Storage, Microsoft Azure (Blob), RackSpaceCloud, Dropbox, SugarSync, or email.  Here is what users say:
It seems that it has tons more value to our business than VaultPress.
Saving all backups on your Dropbox account is awesome.
This plugin offers a very interesting alternative.
Better WP Security was the choice for some who praised the way WordPress backup and security preformed hand in hand.  While working in the "shadows," o, this plugin improves the security of your WordPress installation from many common attack methods.  Backup are an option, and these responders discussed how they use this for recovery:
Emails me a backup of the DB every week, but I back up files manually when big changes occur. I receive database backups weekly, then erase so I can use Gmail trash if a problem occus and I need a backup.
I use this more for security than backup.
Provides one of the best WP security solutions for WordPress as well as backing up your WP site.
VaultPress seems to be the WordPress backup answer for those users needing a realtime solution and are willing to pay the price.  Plans range from $15/month per site to $350/month per site depending upon the features required.  Even at the $15 per month Basic plan, users receive realtime backup and automated restores. Here is what the responders said:
I have a script running on my server that does backups of all mysql databases.
I use VaultPress on one site, because I wanted to know how it worked before I would consider recommending it to anyone. Now I would recommend it if your budget stretches that far. No other solution is going to push security fixes onto your site for you.
I use VaultPress on a relatively large site that needed continuous realtime backup. VaultPress did this brilliantly. However it is expensive at $15/month for a single basic site, and I wouldn't use it again unless I needed continuous realtime backup.
Then a few responders said that they had purchased BackupBuddy before they had every heard of VaultPress, while another was not familiar with the VaultPress service.
XCloner
offers free WordPress backups with optional pay-for-premium-24/7-support. Here is what responders said:
Free, and this is a quick and easy way to copy of files and database.
I'm now testing this, and it looks promising.
DropMySite
offers free site WordPress backups, up to 2 GB.  It was mentioned by one responder:
It is super duper awesomeness!
DIY Options
Then there are the responders who have great Do It Yourself options for WordPress backup, too:
I do full server backups to an ftp site.
I use my own backup scripts.
For sites where I don't use VaultPress, I use my own backup scripts, including a full database dump and backup, full file system backup, offsite (to another country) every six hours.
So there you have it.  Thank you to all those who have responded already.  Do you have something to add?
Please comment now on your favorite flavor for a WordPress backup strategy.