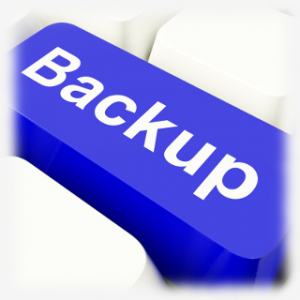 Your new website is live!  You are going in making blog posts, updating and moving site content, and OOPS!   You have accidentally erased a file or changed something you can't figure out how to change back.  No worries, you have a copy of your site files, right?
Website backups are an essential part of owning and maintaining a website. It is the site owner's responsibility to keep a recent backup of your site files in case the unforeseen happens and restoration is required.  Having a copy of your site files on your own computer can be very useful in case something happens like a malware attack or you accidentally erase or overwrite a file – having a copy on hand can minimize the stress and time of recovery.
How to take a Backup?
There are lots of options for taking backups of your site files and numerous FREE WordPress Plugins.  Some free plugins are:  One-click installers such as Softaculous, BackWPup, and WordPress backup to Dropbox.  There are also paid plugins such as BackupBuddy and VaultPress.
To back up your site files yourself, the easiest and most direct way is to access your site files via FTP to your account and download all of the available files in your web directory.  When downloading, make sure to view hidden files (such as .htaccess and .htpasswd files) so that you can download those as well.  This provides you with immediate access to the files you may have lost, and they are now available for upload whenever you need them again.
We recommend backing up your site files at least once a month.
For backing up your database, WebHostingWorld recommends the use of pHpMyAdmin, a free and open source tool used for administration of MySQL.
To back up your data in pHpMyAdmin, login to your cPanel.  Once you are in, select pHpMyadmin and select the database.  You will see the option to "Export".  Select all the tables and both the structure and the data for those tables.  There will be an option to 'Save As' or 'Send' which should be checked to prompt the download.  It will then download the database as a .sql file to your local computer.
We recommend backing up your database files at least weekly.
How often you take backups will depend on how often both the site and database are being updated.   But, Rule#1 for backups is to ALWAYS take a complete backup before you make any major changes to content or before updating WordPress, plugins or your theme!   And, it's not a bad idea to have more than 1 backup as well.
We are here to help!
If you encounter problems with any part of taking backups, don't hesitate to contact us!    And, yes, your Hosting Provider does take backups. WebHostingWorld keeps backups at various time intervals for all of our sites.  If you have attempted restoration from your backups and for some reason you are unable to restore your site, WebHostingWorld will be happy to assist with back-up restoration from the most recent backups we have available.