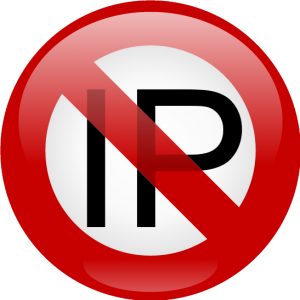 If you have a website or email through a hosting provider, chances are you will or have received an IP Address Block.  While this may seem annoying at the time, this is really implemented for your online protection and security.
WebHostingWorld uses IP address blocks on the web server firewall to prevent hacking, spamming or other attacks on your hosting account and other services.   There are several reasons why your IP could be getting blocked, like if we see large volumes of emails sending or receiving from your account, or we find malware on your site or other untrusted activity.
This can also  happen innocently, if you are unsuccessfully trying to log in too many times (in a short period of time), such as trying to access your FTP or SMTP using incorrect credentials, the firewall will think that it is an attack on the server and will block you.
My IP address is blocked, now what do I do?
If you cannot access your site from your computer, but can access it from other locations, you may have been blocked by our firewall for such reasons as above.  If you think this is the case, go to whatismyipaddress.com to first find out your IP address.
Then submit a support ticket on our help desk to let us know, and we will check and remove the block as soon as possible.  OR, you can use Live Chat on our website.  Our guys are super-helpful and can get you unblocked usually on the spot.
Just so you know, having your IP addresses unblocked is not a permanent solution if the firewall continues to see activity that looks suspicious.  So, you may get blocked again.
Can you whitelist my IP address?
We want to keep you and all our accounts on your shared server safe and secure! WebHostingWorld  will not whitelist your IP address in our servers.  This could leave our server exposed to attacks if the whitelisted IP's system was hacked, and the IP used for malicious activity.
So, to avoid having your IP address blocked and the impending frustration associated with it, ensure that you use the correct settings and login credentials for your hosting services like email, cPanel logins or FTP access.
WebHostingWorld is dedicated to give our Customers the best support.  Simple. Honest. Safe.