When it comes to launching a new business. The most common concern that clients have is whether they would use a dedicated servers or a reseller. Therefore, the information provided in this article will guide you in determining whether a dedicated server or a reseller hosting account is more suitable for your needs.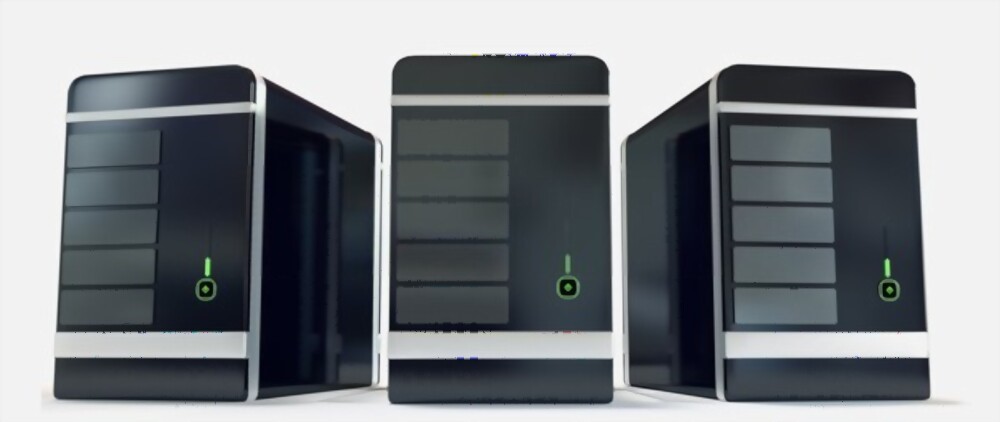 What is a dedicated server?
When it comes to hosting services, this particular category of business relates to companies. That give users the option to rent out an entire server for use in their own projects. It typically provides a bigger number of paid services & a higher level of control over the hypervisor. Businesses that demand a major amount of server space or that need to host important information may discover that a dedicated server is the most appropriate solution available to them.
Why did you choose the dedicated server?
There are a number of convincing points in favor of getting a dedicated server for your company. One of the most important advantages is that it provides you with the speed & efficiency which you require to run the different apps for your company. It also gives you the guarantee that your data will always be available to you when you need it. One advantage of using this kind of server is that it offers a higher level of protection. When utilizing this kind of server, you have complete control over the data and application. You can additionally protect the privacy of data by putting strict safety precautions. Last but not least, selecting this kind of server could help you to save money and time in the long run.
Benefits:
It offers unmatched security, performance, and control over the server's environment.
It may be modified to your particular requirements, so ensure that you have the resources necessary to successfully run your firm.
Both the software and the hardware configurations can be personalized, providing you with a greater degree of flexibility and possibilities.
You may have peace of mind knowing that your website will continuously operate efficiently and dependably when you use a server of this type.
Decreases the time it takes for a website to load fully, resulting in an enhanced user experience.
Help & services are available to you in a more convenient manner. So that you can receive assistance whenever you may require it.
Drawbacks:
There are a lot of advantages to having a dedicated server, such as having more space for storage, improved performance, and an increasing amount of power. But should you always go with that choice? Before making your choice, take into consideration the following drawbacks
It has typically come at a high price. In addition to that, they call for more updates.
There is a risk that they will be challenging to configure and manage in their actual usage.
For bloggers or owners of other types of small enterprises, this might not be the most financially advantageous choice.
What exactly is "reseller hosting"?
It is a form of online hosting in which a webmaster purchases a large amount of disc storage & traffic from a reputable web hosting firm and then proceeds to resell that capacity to certain other users of the service. The majority of the time, the webmasters would either provide their clients with entry to a control panel. It assist their clients with any technical issues they may be experiencing. In the majority of the cases, the client is not interacting with the web host, but they are under the impression that they are. Small individuals & companies that do not wish to invest a significant amount of money in hardware or software may wish to consider reseller hosting as an alternative. Individuals who are operating with a limited income may find it easier to manage their finances if they take advantage of the fact that many businesses provide reseller accounts at a reduced price.
Why Should You Go with Reseller Hosting Provider?
In general, there are a lot of different factors that could impact your decision to choose reseller hosting. For example, you could be interested in launching your personal web hosting firm. You could also require more freedom and management over the setting in which your website is hosted than you can receive with shared hosting. For a variety of reasons, small companies & individuals that manage their own web pages frequently find that reseller hosting is the best option.
If the requirements of your company are unique, you have the option of selecting from a detailed menu of functions that reseller hosting providers could modify to fulfill your requirements. You will be able to develop & maintain your webpage with the assistance of services & materials, and you will also be able to create bundles & programs for your clients to purchase, which will allow them to generate more revenue from your company. It has a lot of effort to create & handle a web hosting account, which is one of the benefits of using a reseller host instead of managing the account yourself. This is the service that will be provided to you by the supplier. You are free to concentrate on managing your company.
The following are some benefits:
In the event that you are confused to choose among whether or not reseller hosting is the best option for you, the following are a few advantages of this type of hosting that may assist you in making your decision:
Using

reseller hosting

as your entry point into the web hosting market is a great approach to begin your career in this field.
Hosting several web pages using this manner is efficient from a financial standpoint.
You have total authority over the financial matters pertaining to your customers.
This is a fantastic method for advertising not only your company but also your brand overall.
You have access to a wide variety of options available to choose from.
It is a solution that can scale up or down depending on the needs of your business.
Consequences:
If you plan to create a large number of distinct websites, you should look at reseller hosting as an option. Smaller companies & individuals who own websites can benefit from using this kind of hosting. You need to be aware of the drawbacks of using this hosting provider before you commit to using their services. To give quality service to one's customers requires a major investment of time and energy. You should prepare yourself for a high level of challenge. Changing network operators could have a considerable influence on the ratio of a customer's account.
Which of these options is better for your business?
Dedicated servers and reseller hosting are two excellent platforms from which to choose. In the event that you are just starting out in the business of web hosting. If you want to increase your overall profits at an existing company, you should consider adding new revenue streams. In the event that you do not have a great quantity of knowledge concerning information technology. Selecting a reseller account may be the ideal choice for you. Creating a web hosting company with this approach would be the least complex option.
On the other hand, if you are fortunate enough to have the traffic that it requires or if you want to have greater control over the software and maintenance, the expense of a dedicated server can be worth it for you. Every web hosting company has its own specific set of requirements. It can be challenging to get the objective guidance need when launching a new enterprise involving the reselling of web hosting. That is where the assistance of the web hosting world can come in handy for you.
Because of our extensive knowledge & knowledge of web hosting, we can give you technical assistance that is tailored to your company. We are able to remove the uncertainty associated with making decisions regarding information technology. And offer the direction that will meet your requirements both today and in the future.
Conclusion:
In conclusion, organizations that are seeking hosting solutions that are dependable and strong have a number of fantastic options. To choose from, including dedicated servers and reseller hosting. However, before choosing a choice. It is important to take into account the requirements of your company. Because every possibility has both positives and negatives associated with it.