E-commerce businesses are ruling the worldwide industry due to the change in consumers' shopping behavior. Regardless of the fact that there's been an increase in situations of scams as a result of the growing number of online transactions. Online businesses are gradually proving easier to hunt for hackers in this age of digital technology. Hackers now have a larger chance to develop false web pages, through which they can steal the private data of customers. Therefore, in today's article, we will talk about what exactly constitutes "E-commerce Fraud as well as how it can be avoided.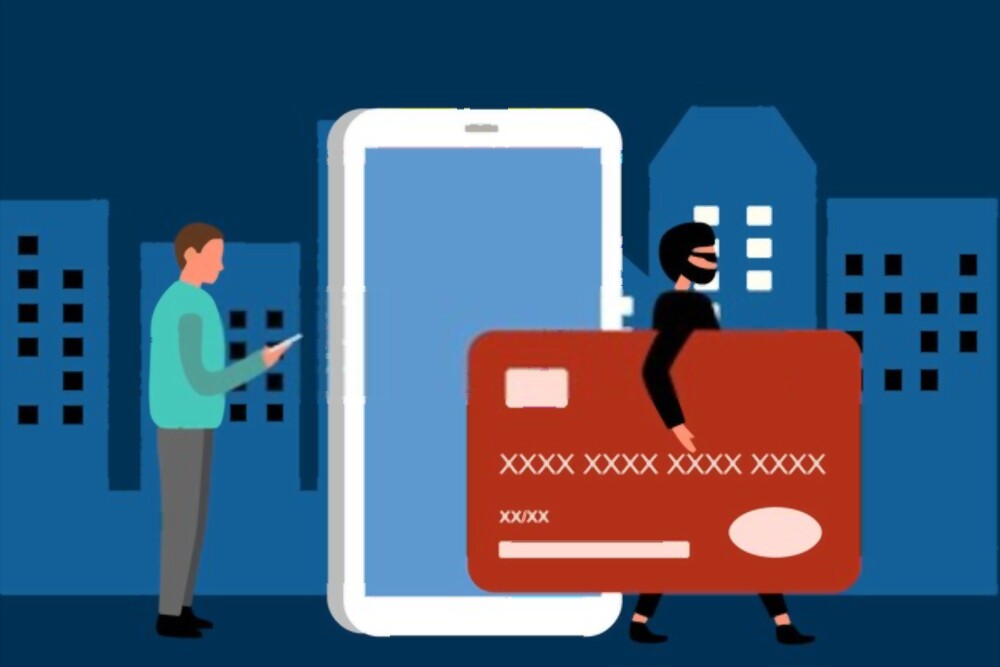 What exactly does "E-commerce Fraud" mean?
A shopping scam consists of illegal money transfers. That is borne out on a webpage by scammers using a fake name but without the approval of the user. Or a bank card that has been stolen or generated. Each year, the hackers develop their games by utilizing more advanced technology. Therefore, before moving on to the strategies for preventing scams. It is essential to have an in-depth knowledge of the characteristics. Of the most common types of fraudulent activity on an online business.
What are the three most typical forms of theft associated with online shopping?
The vast majority of e-commerce websites fall victim to one of three types of fraud. Which are among the various disadvantages that hackers might employ.
Credit card fraud, call fraud, Affiliate scam.
The first measure in protecting yourself from being the prey of those people is recognizing them as soon as possible.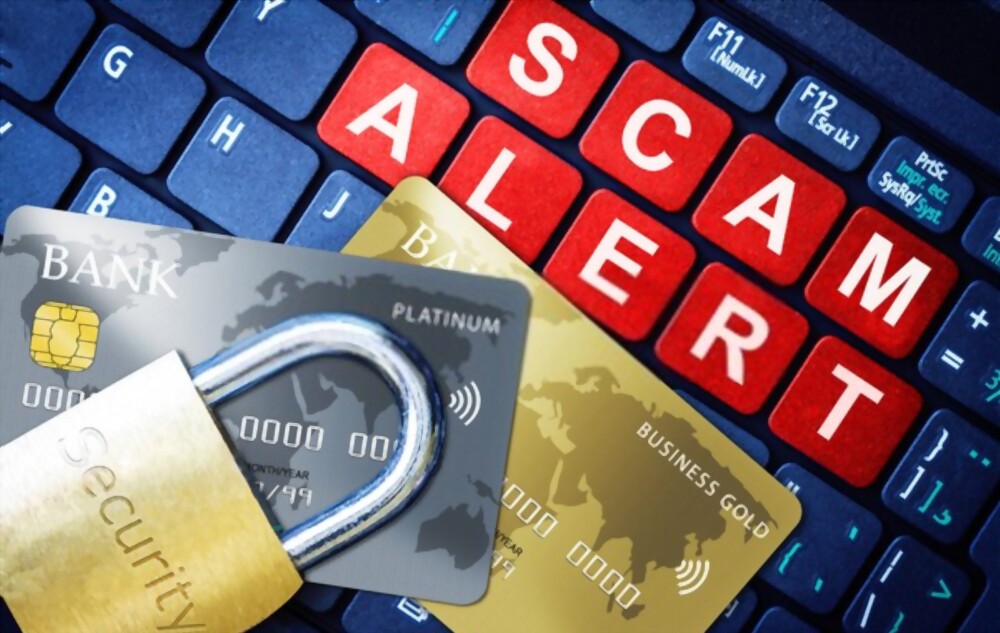 Payment card scam:
Identity theft: Identity fraud and abuse happen whenever criminals gain entry to client passwords by buying or accessing the person's phone and then performing their hacking techniques. This gives criminals the information they need to steal someone's identity. Among the info that was taken are private data, banking details, and passwords. But also verification keys plus the ability to take over another user's name. This affects not only the card users as well as the shop. As it is possible for customers to ask for a refund in this scenario. Consumers may believe that the security of their private & economic information stored on your e-commerce website is damaged, which is harmful to the purchaser's image.
Fraudulent chargebacks:
It occurs whenever the buyer retains the things that were bought online but at the same time requests a return for the reasons listed below.
The product was not obtained.
Transaction was completed not once but twice
The deal was never actually completed
It is a great idea to establish a transparent shipping monitoring system as well as a Strict return policy for your web retailer in order to reduce the risk of being victimized by "friendly" fraud.
Clean theft
The pretender makes use of a stolen credit card & the account number's private details in clean fraud, which is very similar to the legal transactions that are made by legal consumers.
Spyware
Hacking refers to the practice of stealing the individual data of individuals, especially. Details on credit and debit cards, Number of the card, Identifiers of users, and passwords. Then, fraudsters use this information to make illegal online purchases without the owner's awareness.
Fraudsters frequently assume the identity of a reliable source or a significant business when they request this kind of data. Clients are sent destructive emails or messages that either ask them to provide personal information. Or lead them to fake URLs that include software designed to steal such information.
Interpolation scam:
Scam artists commit multichannel stealing by constructing a fake online store as an e-commerce website from which they sell goods & services at extremely low prices. Scammers can obtain the account number and credit card information when a client puts an order on their website. A second order is placed with the illegal online provider. Or store using the client's data that was taken by the scammer. The consumer was required to make two payments as a result of this, the first being the true total cost to the genuine vendor, as well as the second being the fake retailer.
Associate scam:
It is the practice of altering registration & visitor data in order to generate rewards using either of the following methods, in violation of the rules & terms of an affiliate marketer. Request that clients use a crazy profile to shop at the web retailer owned by the business. Make use of a procedure that is computerized.
Telephone scam:
The illegal use of mobile communications goods or services to fraudulently collect cash from a user's payments without accommodating the telecom providers. So this is known as cellphone theft or interaction theft. The cybercriminal will pose as an authorized federal agency or a person you know and trust in an effort to mislead you by acting nice & cooperative or, alternatively, by acting and trying to scare you away. The following are among the most common features of fraudulent telephone activity.
Longer guarantee:
scammers are proven when consumers acquire the car as well as the type of automobile in order to encourage them to buy worthless goods for a price. They also know whenever your clients buy a car from you.
"Cheap" samples:

Scammers will offer a trial version, but once they have your data. They will utilize it to lock you up for one or even more additional products or activities. You will need to continue paying the monthly charges until you discover the issue and have it gone. When fraud is found on your web retailer, you, as the shopkeeper, will be responsible for the expenditures. And it will have a bad impact on the income. Chargebacks for real clients will need to be done first, follow by the payment of a refund fee. Despite the extremely low likelihood of the fraudster returning both the accessories and the money from the deal to you, you still lose both consumers & income. Because of this, the earliest possible detection of fraudulent activity in online retail is the primary concern.
How else to Identify and Prevent Theft in Virtual Purchases in the eCommerce Industry
Nowadays company owners never pursue legal action against those responsible. There are various difficulties in the way of admiring the charges, such as the lack of proof, skills, energy, & cash. As a result of this, you must incorporate high-quality fraud identification & monitoring skills in your online business to cut down the number of frauds that occurs there in order to decrease the negative effects. If you suspect that a purchase is illegal, you should be aware of the following red flags.
Large quantities of products from first-time customers on an e-commerce website
Multiple transactions in a short amount of time
Using multiple cards on a single IP address
The contradiction between IP address and shipping address
Shipping to an unusual location or incomplete address
How to prevent e-commerce frauds:
Credit card fraud prevention
The scam is something that can never be lost while operating a company online. All that can be done is to diminish the risk. To protect both your business & your clients from fraudulent activity, you should add the following best practices for detecting fraud: Make use of high-quality systems that receive getting adequate, such as the Magneto e-commerce system. Scam monitoring technology can give you a score for the risk of transactions. Pick a reliable payment service that is provided by a third party. Make sure that all of the pages on your website are safe with HTTPS.
Throughout the entirety of the act of manufacturing payments online, you must adapt all laws, regulations, and rules that are relevant. Raise the level of fraud awareness across both the consumer base and the workforce. Examine and evaluate the various elements that could lead to fraud.
Prevention of affiliate fraud:
It is achieve with an approach to the affiliate program that is similar to general security regulations.
Inspect & verify thoroughly every one of your new associates:
Individual checks can take some time, but they are worth it to minimize any possible losses in the future. Observing the difference between the two may provide you with the first indications.
Maintain a close eye on traffic and program analytics:
Pay particular attention to the rise of signals such as sudden increases in the number of recommended transactions or spikes in visitors.
Block IP addresses that look suspicious:
When there are multiple transactions coming from the same IP address, you need to be critical and verify the situation every way.
Phone fraud preventions
If one of your customers reports a party phishing your business to scam them, you should take this information seriously and do the following:
Announce the phone fraud case on social media channels and blogs: This affirms your business did not commit such fraud and prevents your other customers from falling into the same scams.
Report phone scams to the authorities: This helps phone service providers and law enforcement parties release fraudulent phone numbers to the public and identify the people behind the illegal calls. In addition, they can use the data to research new call-blocking and call-labeling solutions.
Conclusion:
The most effective strategy for preventing fraud is to have knowledge about the most common types of fraud and the factors that contribute to their occurrence. Then, we strongly suggest that you formulate plans to safeguard your online store and eliminate the above forms of fraudulent activity.