You may well have noticed that at the end of June, c-panel made an announcement that they are increasing their licensing prices and altering the criteria that they would use going ahead to determine how much they would charge for their product. In practice, this will result in an escalation in the monthly charges incurred by anyone who already possesses a license. And unfortunately, there is not any other choice. At some time, monthly costs would replace annual ones for all licenses. Web hosting businesses of all sizes that have established their businesses around fixed cost assumptions are quite concerned about what this new price structure implies for the long-term survival of their businesses because of the implications of this new pricing system.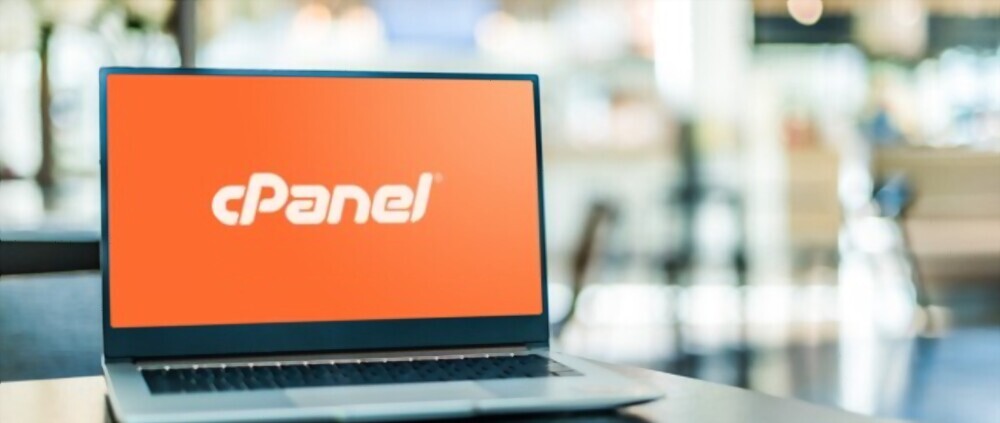 What transpired with the c-panel hosting rates?
In the previous, c-Panel's hosting price model was always very straightforward, consisting of a single flat charge for both the Virtual Private Server license and the Dedicated Servers license. This one-time, flat charge was applied at any time, irrespective of the total number of managed accounts on a certain server. In the past, c-Panel hosting levied a fee of approximately $15 per month for a virtual private server (VPS) and approximately $25 per month for a single hosting. Each license enabled an infinite number of addresses.
The original pricing adjustment was published on June 27th, and it states that licenses would no longer provide an unlimited number of c-Panel hosting users per server. Instead, cPanel will use a licensing model known as "Per Account."The new pricing scheme began with an increase of $5–10 per license. Additionally, the number of addresses that could be hosted on a Virtual Private Server (VPS) or Physical Server was capped at 100, and $0.20 was charged for each extra site that was hosted. For web hosting providers, this might result in a rise in expenses ranging from 150% all the way up to roughly 500%, dependent on the technology setup they use and the marketing strategy they employ.
Alterations to the login pricing system in the c-panel hosting
A new announcement was made by c-Panel hosting a little more than a month after the company announced the largest price hike it has ever imposed. They recognized that perhaps the official release contained a number of errors, and they also acknowledged that fact. It acknowledged the significant criticism it received as a result of its earlier announcement on June 27th, which detailed an impending increase in prices as well as a massive change in the manner in which it would charge subscribers in the future.
This 2nd declaration was a recognition that they had made a mistake and completely misjudged how their market price structure would influence their core client base. Additionally, they had overlooked the quantity of assistance that some of the Community representatives necessitate in order to execute the fresh licensing latest models. Although c-Panel hosting has not reverted to its previous price, and there has been, and it will continue to be, a rise in cost, they have made certain compromises & offered certain transparency to how their new billing system will operate. A modified copy of the corporation's new license model has already been made public by the company.
How does the growth cost of c-Panel hosting affect the clients?
A customer of cPanel who just has one of these profiles would not be significantly affected by the latest pricing change considering the cost of a c-Panel hosting account would stay to be $15. Customers of c-Panel who own more than 5 c-Panel hosting accounts need to be notified of these price hikes to adequately arrange their budgets. In short, the new fee will only have an impact on customers of c-Panel hosting who either already have more than 5 c-Panel hosting accounts or who have immediate plans to purchase additional servers in the near future. What kind of consequences could the recent increase in the cost of c-panel hosting technology have for hosting businesses if it were to continue? The expense of deploying c-Panel hosting would have a major and very far impact on businesses that provide web hosting, and it's possible that it would also have an influence on the costs of offerings that are related to hosting, such as shared hosting.
The shared hosting service is the most cost-effective way of web hosting. This is because consumers host their web pages on the very same server as other users. For a web hosting company, the procedure of providing hosting plan accounts that make use of c-Panel used to be rather straightforward. The cost of the c-Panel hosting was divided fairly between all of the clients who accessed the same server at the same time. Under the new price structure that is based on accounts, web hosting companies are required to pay a contribution for each c-Panel hosting account that they create for a shared hosting client. This is due in accordance with the terms of the new cost structure. The provision of c-Panel hosting to users of shared hosting providers incurs higher costs of ongoing maintenance as a direct result of this fact. Recent changes have been made to the c-Panel hosting structure pricing, which may be seen here. Due to this, web hosting companies are required to purchase c-Panel hosting at a cost that is established on a per-account basis instead of imposing a fee based on the number of servers. Consumers of web hosting companies won't be able to take advantage of this amazing price in the future when it becomes available.
Reasons why you should just not play with the settings on the c-panel hosting:
Should I Stay With c-Panel hosting? This is one of the concerns that people who use c-Panel hosting ask themselves on a regular basis. In order to provide an answer to this question, c-Panel hosting users should evaluate this matter at their own pace and on their own time. It is imperative to take into consideration all of the points that are given below.
Several Decades of Prior Experience in c-panel hosting
Since it was first made available to the public, c-Panel hosting has been around for more than twenty years. The twenty years of experience that c-Panel hosting has in the sector have led to substantial advancements in the company. In point of fact, users of their product have access to a highly cutting-edge control panel that has been developed and improved over the course of time.
Great To understand Patterns in c-panel hosting
Customers will have an easier time navigating c-Panel hosting and achieving their objectives as a result of the interface's very user-friendly design. Customers of c-Panel hosting, which is one of the most well-known control panels, have a considerable amount of expertise with this particular system. Because it takes some time to become used to a new control panel, this could have a negative effect on the overall productivity of the company.
Threats Being Passed Onto Others in c-panel hosting
Before making any changes to the control systems, an accurate migration of all documents and information is required to be carried out. In the event that anything is not done in an acceptable manner, there is a possibility that information will be lost.
There is no longer an option to make payments on an annual basis in c-panel hosting
Users of c-Panel hosting were able to prepay for the hosting service for an entire year. This option was available to them. Everyone who now uses c-Panel hosting is required to make the changeover to a monthly billing cycle as soon as possible. Regardless of the plan, you select Administrator, Expert, or Premium you will have access to these cycles with each subscription level. It is crucial to confirm that you have the financial ability to make the appropriate repayments, as neglecting to do so may result in the cancellation of your service. If you are unsure whether or not you have this ability, it is best to check with a financial professional. If you run a website and manage your web host by using c-Panel hosting, then you should pay close regard to the data contained in this article. As a result of the price increase for c-Panel hosting this issue is not limited to a particular web hosting provider, as it impacts each and every website that employs c-Panel hosting. We have a deep and genuine hope that this post was able to provide some clarity regarding the latest adjustments that have been made to c-Panel hosting.
Conclusion:
At Webhostingworld, we provide offering packages that are often considered among the most budget-friendly options available within the sector. We are unable to turn a blind eye to the huge decrease in the price of c-Panel hosting. Because of this, we make it a point to keep our readers abreast of all the most recent developments. Even though we anticipate a slight increase in pricing in the near future, we are making every effort to guarantee that the quality of our products and services will continue to be at a level that enables us to compete favorably in the current hosting market.