Before you get started with your web hosting business, you should get ready to hear a lot of suggestions and pieces of advice on the things you should and shouldn't do. You find yourself at a loss for whom to believe and where to begin, don't you? To put your mind at ease, I have compiled a list of things for you to think about before launching your own web hosting company.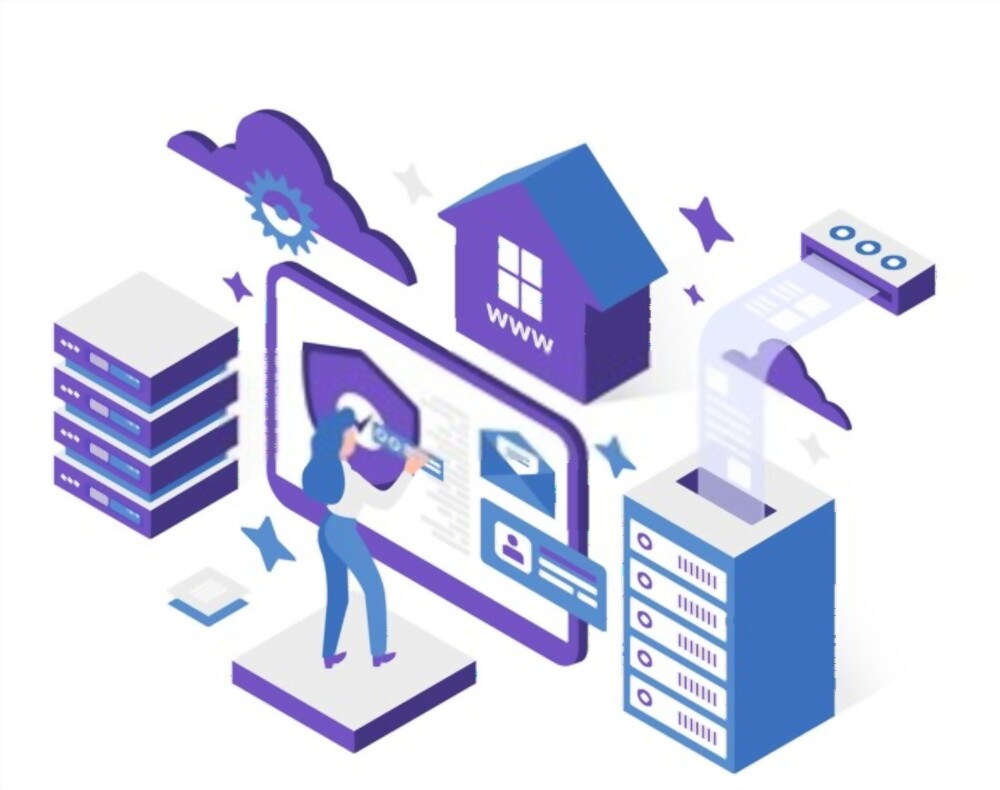 Steps to follow before starting your Webhosting business:
Determine the objectives of your company:
Because of advancements in technology, virtually all of the obstacles that once stood in the way of starting an internet company have been removed, and now virtually anyone may launch a web hosting company. Using reseller hosting makes this process incredibly simple. When beginning a business, the goal of most people is to make a profit or gain more income; a web hosting business can truly help achieve these goals. If you decide to become a reseller, you won't need to divert any of your attention from growing your firm.
Identify your intended audience:
Before beginning your hosting business, you need to have a solid understanding of your ideal clientele. Since you have decided that hosting will be your area of expertise, the people who make up your target market will consist of individuals, bloggers, web developers, web designers, professionals, startup owners, small and medium business owners, and anyone else who is interested in having their own website. Before launching a web hosting company, one of the most important decisions you need to make is determining who your ideal customers will be and how you will most effectively communicate with them. This will not only assist you in drawing in a larger audience but would also be of assistance to you in growing the traffic that comes to your webpage.
Examine the practices of your competitors:
When you are just starting out in the hosting industry, one of the most crucial things you can do is do an analysis of your competition. First, you should determine what features they include in their hosting plans, and then you should include any ones that they lack. Find the problems that your target audience has and then incorporate the answers to those problems into your hosting plans to provide your business with a competitive advantage. Research not only the current trends but also the marketing endeavors of your rival companies.
Decide your premium brand:
When making any kind of purchase online, the name of the company is typically the very first thing that customers take note of. Therefore, it is vital to conduct an extensive study before deciding on the name of your brand. On the market, you will discover a number of companies, each of which goes by a unique name. Your company's brand name should not be too identical to that of any of your rivals. Keep in mind that a brand name ought to be inventive and distinctive and that it needs to represent the skill or specialty of your company.
Determine the webpage address, then begin construction:
After you've decided on a name for your web hosting company, you can use the same name for your domain if it is accessible. If it isn't, you should choose a URL that is simple to spell and has some connection to your web hosting company. Second, you should make sure that your website is both visually attractive and straightforward to browse.
Acquaint yourself with the functions and the applications:
After you have decided that hosting will be your area of specialization, the first thing you need to do is get a fundamental understanding of features such as bandwidth, disc space, domains, control panels, email accounts, and so on. This will assist you in designing the plans for your hosting business and in providing an explanation of the capabilities to your customers, should they request such information.
Be sure you choose an appropriate host for your reseller hosting:
On the market, you would find a number of hosting companies that provide reseller hosting; as a result, you would need to select the business that provides the highest possible level of service at a cost that is affordable to you. In addition, examine their expertise with client care by reading the reviews because you will need to get in touch with them for your consumer questions. Be sure to ask if they are available at all hours of the day and night to answer your questions.
Look into the availability of white label assistance:
Verify with your providers to see if they support white labeling in its entirety. This indicates that they ought to provide their servers with a hostname that is derived from an anonymous domain name. Because your client will not see your hosting provider's name anywhere in the hosting control panel thanks to white label support, they will have no trouble signing up for your services, and they will be able to do so quickly. This would assist your company in giving the impression that it is independent of the hosting provider it uses.
Buy hosting on a reselling plan, then design your own hosting package
After you have completed the design of your website, you should look into purchasing reseller hosting so that you can develop your own hosting packages to offer to your customers. You could look at the prices that your rivals are charging and the features that they have included in their hosting plans. This would assist you in creating hosting plans for your customers at prices that are relevant in the market.
Data in its entirety pertaining to your company
Your webpage needs to have all of the data that is necessary concerning your hosting company. This will contain a page titled "About Us" that tells the story of your firm, a page titled "Contact Us" that includes your postal address, email address, and contact information, as well as information regarding your hosting plans and services, and so on. Additionally, incorporate pages pertaining to the privacy policy, terms of service, and a service level commitment onto the webpage. The material on your webpage ought to be written in such a way that it inspires faith in the people who view it.
Provide a variety of safe entry points for financial transactions
Whenever it comes to the payment processor, security has emerged as the single most critical consideration in modern times. Customers will be able to select a method of online payment that is both straightforward and dependable if you give them a variety of options to choose from, such as credit cards, debit cards, net banking, and so on. However, given that you will be dealing with monetary transactions, you are obligated to provide payment gateways that offer a high level of security not only for you but also for your customers.
Utilizing an enterprise-wide pricing structure
Another essential component of running a successful hosting company has a reliable billing management system in place. You cannot be available online around the clock to process orders placed, and you also cannot make your customers wait. Because of this, a corporate pricing structure like WHMCS will be of assistance to you in immediately activating the orders that your customers have placed. It enables you to handle your customers with an integrated help desk so that you do not need to log in and out of numerous systems. The communications will be simplified by WHMCS, and the whole impression of your company will be elevated to a more professional level.
Employ a personal name server:
You will appear more professional by using private name servers, and you will also have the ability to move hosting providers more easily with these servers. You are able to move all of your customers' web hosting accounts to the new platform without requiring customers to make any adjustments on their end. After you have finished moving the data, the only thing left to do is switch the IP addresses of the registrars from the previous hosting provider to the new IP addresses that are being provided by the new hosting company.
Obtain a Certificate of authority:
The importance of safety cannot be overstated in a hosting company. Because consumers are planning to purchase the product from you, sensitive information about them, including their names, addresses, email addresses, credit cards, debit cards, and other payment methods, will be saved in the pricing structure that is hosted on your server. Because of this, your customers need to have the peace of mind that their personal information is protected and that no one can steal or misuse it. The interaction that takes place between such a server and a visitor can be encrypted with the assistance of an SSL certificate. Because of this, crucial data could no longer be stolen by anyone.
Offers 24*7 tech assistance:
If you are running a hosting company, it is absolutely necessary to provide your customers with technical support around the clock. Because of this, the customers will have an easier time resolving their difficulties whenever they choose, and they will continue to be pleased with the service you provide. Be sure to provide a variety of ways for customers to get in touch with you, including live chat, email, and phone assistance.
Offer dedicated IP:
It is highly advised that you get a dedicated IP address in conjunction with your reseller hosting and make use of it for the addresses that are hosted under your reseller accounts. If something goes wrong on one of these domains, it will affect all of the domain names that your clients use because the IP address that was assigned to you by your host is shared by numerous resellers for usage by their customers. When you give your customers a dedicated IP address, you make it easier for them to protect their email consumption and image from the negative effects of abuse.
Possessing a marketing strategy:
After you have constructed your website and arranged all of your hosting packages in a row, you should be familiar with the many ways to promote them. It is crucial to market your web hosting if you want people to know that you are selling them. Additionally, marketing allows you to present your hosting service in a variety of distinct ways, which helps set it apart from other similar services offered by competitors.
Make a Buzz:
Getting a head start on your business by establishing a presence on social media platforms is a smart move. Simply letting people know about your hosting business is the purpose of this. You may also choose to advertise your business by stating that the product is "On its way" or "Coming soon." Or you might begin a countdown on one of your social media platforms to pique the interest of your clients.
Offer consumers a cause to buy what you're selling:
The web platform is now an absolute necessity for any and all businesses operating in the modern day. As a consequence of this, millions of websites are being established each day, and in order for them to function properly, they need to be housed on a server. This is the section in which you can provide customers with a justification for purchasing your hosting service.
Include verification badges in the footer of your webpage:
You have met all of the standards for selling products online if you have a seal from a company that is approved by the Better Business Bureau (BBB), McAfee, PayPal, and a PCI-accredited organization. Additionally, it demonstrates that you are the manager of a corporation that is both operational and authenticated. The confidence of your customers will increase as a result of this. At the very least, you ought to have one of the seals at the very bottom of the footer on your website.