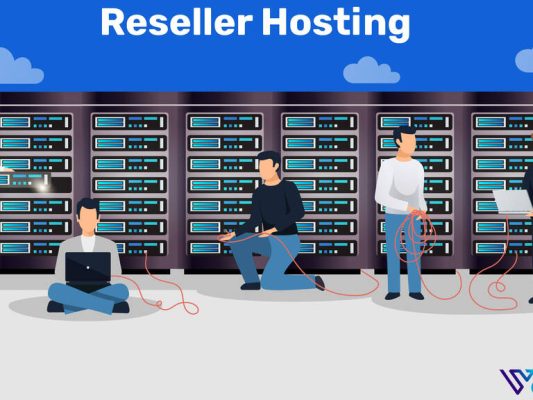 To find the best hosting platform for your business, you need to understand what it means. It has covered many ground terms like enterprise, cloud, and managed to host media. They can come with support staff, built-in modules, and more.
Several factors must be considered when choosing the best web hosting provider. Pricing, technical and customer support, server location, and data center are major ones.
You have to ask yourself some critical questions like: "How many domains do you need?" "Do you have a specific budget?" "How big is your company?" before deciding if reseller hosting is for you.
Let's understand what reseller hosting is?
A reseller host is a provider of computer services that offer a range of products and services in virtual servers. The company provides its services via an online platform and does not have its physical servers. These providers are often called "virtual" because they are not physically located in one location but spread out across the globe.
Not all hosting plans are equal. When you start your website, you want to choose the best value plan. If you decide to go with a cloud hosting plan, it may be a temporary solution. A reseller hosting plan allows long-term service, so don't be afraid of them just because they're pricier than other options. On the contrary, they are more affordable if you use the right tool to compare.
A reseller hosting plan is hosting that allows for long-term service. But, again, it's more affordable if you use the right tools to compare.
Many people think that it's not worth the cost because they will be paying more over time than they would with other services, but this isn't true when you look at what your business needs and how much it will cost in the end.
When you start buying hosting services for your websites, you are usually overwhelmed by the number of features offered by each service. However, each of these features has an individual use case worth knowing.
One of the commonly used features is security. Having a secure hosting service means that your website will not be hacked in any way, and it will also safeguard any customer data. To find the right host for your site, make sure to test their security measures before signing up for an account with them.
Another essential feature is speed and reliability. If your website suffers from any downtime or performance issues because of a server malfunctioning or some other reason, then this type of hosting might not be suitable for you as it might have too many downtimes in a month or so.
Five factors to consider when selecting an ideal reseller hosting company: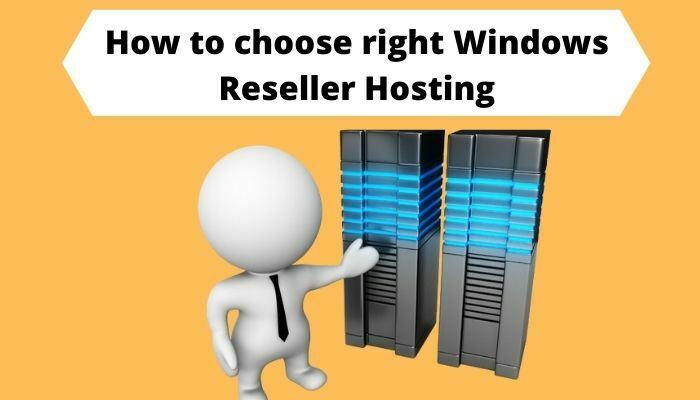 When a business joins the reseller hosting market, they have to consider several aspects such as cost, availability of services and support, and reputation. To select the best company for a given need, it is vital to research their reviews by reading the customer's feedback and comparing them with other companies.
Availability of services –
The ability of a company to provide certain services even if they are not required at the moment. Such as being available 24/7 during business hours or having a reasonable response time for support requests
Cost –
Cost should be factored in about value. For example, service providers with higher costs but higher quality features will provide better value over providers who offer lower costs and low-quality features.
Reputation –
The host needs to have an excellent reputation for being accepted as an upgrade partner. Read their client reviews to get to know more about their services and their market reputation.
Server performance –
It is a vital part of any business, and the reseller hosting market is no exception. However, the advantage of reseller hosting for most companies is that it offers a better value for money and a more straightforward setup. Many different factors determine server performance, some of which can be controlled by the end-user while others are out of their control. However, a lot of effect on server performance comes from your physical location and the amount of traffic you receive each day. Some expected benefits to having your servers include better security, faster website speed, and lower management costs than shared hosting.
24/7 customer service support –

Once the customer signs up or resells hosting, various benefits come. The company receives higher commissions and resells its services at a lower price.
It is a cheaper option and one that provides 24/7 customer service support. If that sounds like something you might be interested in, read on how this type of web hosting works.
With the rise of automation and AI, the need for customer service support has increased significantly. As a result, many companies are using the reseller hosting deal as an affordable solution for their customers or their clients' websites because it is cheaper and can also provide 24/7 customer support.
Receiving higher commissions is one of the reasons why companies choose to go with this hosting service. However, not all reseller hosting plans are created equal; different companies have different priorities regarding what they need from their web host.
With 24/7 customer support available, customers can rest assured that they don't have to worry about their website or performance.
Prices, features, and benefits vary between these hosting plans. To find out which one suits your needs best, pay close attention to different factors, such as the hosting, you do daily and the number of affiliates you want to promote.
In today's market, hosting plans available from the most popular web hosts on the market come with a broad spectrum of features. Prices vary widely depending on these features, and you can choose the best hosting plan for your needs.
The reseller hosting provider, the most reliable, trustworthy, and transparent provider in the long term, will gain more customers. As a result, they will become essential for growing and prospering.
Advantages of Reseller Hosting:
1. Reduced Expenses and Costs:
If you want to save money on web hosting, reseller hosting is a wonderful alternative. To put it another way, wholesalers sell huge quantities of things at cheaper prices than retailers do for only one or two items. As a consequence, anybody wishing to establish a new business will find Reseller Hosting Business to be the most advantageous option.
2. Expansion Potential:
If you have a website that gets a lot of traffic and has a lot of pages, reseller hosting is the best option. Furthermore, if your firm has many websites, using reseller hosting services means you'll get more space and a wider range of possibilities. For example, different components of your website may run on different servers and URLs. Because everything is included in the basic package, you won't need to buy a separate hosting plan.
3. Business Is the Priority:
Choosing reseller hosting over other forms of hosting saves you a substantial amount of time. Instead of getting entangled by many technical features of the hosting firm, it is simple to concentrate on the more particular aspects of the business. As you are aware, the apex web hosting service is in charge of selling or renting out the various services to you while also handling all of the technical aspects of it. This group of tasks includes security, connectivity, server maintenance, and software updates.
This article will help you choose a proper hosting provider for your website without going through all the headache that comes with it yourself by getting expert assistance from us!
There are some reputable companies included that you may want to consider depending on your needs and budget:
Many freelancers find it difficult to meet the requirements for hosting their websites because they would not have the time to do so. However, let me share some of the hosting providers that I recommend and believe are good for starting your search.
WebHostingWorld: The first one is webhostingworld. They are currently one of the top companies in North America and have been servicing customers since 2006. With over 15,000 customers worldwide and thousands more joining every year, this company has a reputation for service quality and reliability. If you are looking for a low-budget web host with the cheapest reseller hosting plan in town, webhostingworld is your go-to provider.
To start your search, go to webhostingworld.net.
My Reseller Home: If you are looking for budget-friendly hosting that is scalable enough for your needs, then My Reseller Home may be the best option. Founded in Florida, USA. They provide hosting services to clients worldwide. Their simple goal is to provide easy-to-setup and affordable web hosting plans, supported with domain names, free web applications, custom hosting solutions, and web design services for your business. They proudly host more than 40,000 domains with this number growing by the hour.
Choosing the right hosting is an important decision and we hope this article will help you choose one easily.