During the process of putting together your website, you've seen the phrase "WordPress hosting" used before, but you aren't entirely clear on what it refers to. You don't need to worry about a thing. In this article, we will discuss the fundamentals of WordPress hosting, such as what it is, why you require it, and how to obtain it. Let's get begin.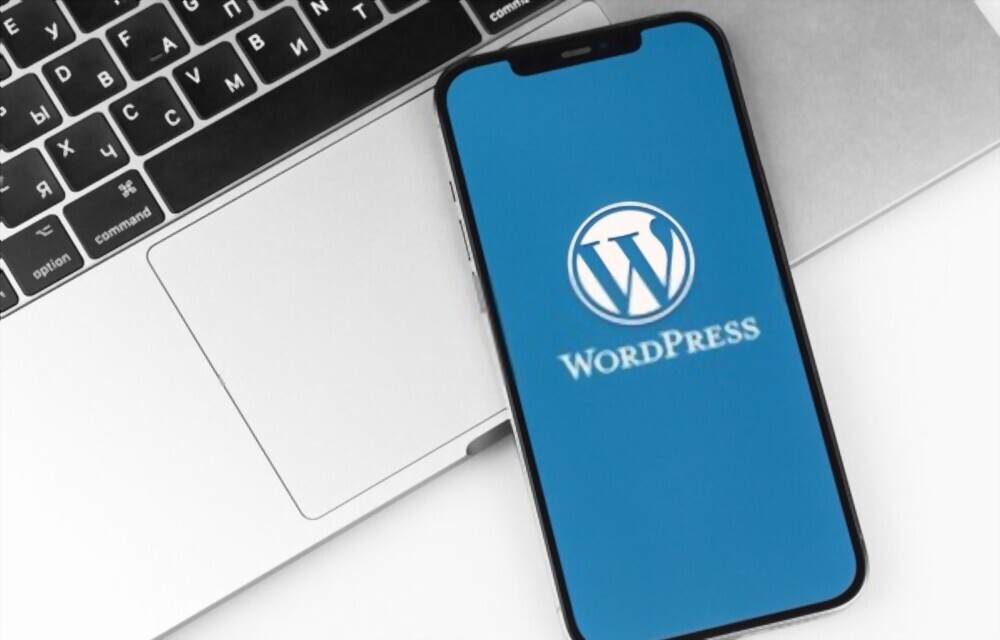 What is Managed WordPress hosting?
In the interest of ensuring that everyone is on the same page, let's first go through the basics of hosting before we delve into the specifics of what Managed WordPress Hosting is. A company that allows you to host your webpage on its servers is known as a hosting service. Additionally, these computers are linked to the World Wide Web. Consumers will have an easier time locating and accessing your website within their computers if you use a hosting service. You also have the option of hosting your website on your very own server (that is, computer), but the majority of people choose not to do this because it is rather hard and takes a significant amount of technological expertise. In addition to this, your webpage would've been dependent on the speed of your personal Internet connection.
You need to have your webpage stored with a hosting provider if you want a solution that is both simple and competent and that offers the greatest experience possible to webpage visitors. Whenever somebody visits your website and enters the URL of your webpage in the URL bar or clicks on a link to your webpage from a Google search page or any other resource, they will be transferred to the server that is maintained by your web host. It is best if the server is online & operational since this assures that site visitors will not experience any delays in accessing your page. You pay a host rather than using your own server so because a host delivers a number of advantages that you can't, such as consistent uptime, quick loading speed, and the ability to handle unanticipated business spike requirements. Consequently, you choose to pay a host rather than use your own server. There is a wide variety of choices when it comes to website services platforms and services. Take a look at some of the most prevalent types, which are as follows:
Shared Hosting:
Because of its lower costs, shared hosting is by far the most used type of platform for hosting websites. When you use shared hosting, your website "shares" a server with a large number of other pages, which might range anywhere from hundreds to thousands. This is the reason why shared hosting is available at such an affordable price. For beginner web pages who won't see a lot of traffic and don't require access to complex capabilities, this is a fast & simple option that will meet their needs. The fact that your website shares space on a server means that you are also susceptible to whatever occurs on the other websites that are hosted on the same server as yours. In the event that one of those websites experiences an increase in traffic, the functionality of your own website may be negatively impacted.
Dedicated Hosting:
The alternative to shared hosting is referred to as dedicated hosting. When you use a specialized host, you get a complete server to use for your own purposes. You are no longer sharing your assets with an extremely large number of other pages. On the other hand, as you might expect, dedicated hosting comes at a higher cost. You would be expected to pay a higher price for the services due to the extra versatility and scale it provides. However, dedicated hosting is an excellent choice to consider if you really want more control over your webpage and the experience you can provide for visitors to your site. Additionally, it makes perfect sense for pages that are going to receive a substantial quantity of visitors. Dedicated hosting, on the other hand, is not recommended for beginners primarily due to the fact that it is more difficult to maintain.
Benefits of WordPress hosting:
Why should you pick managed WordPress hosting for your website rather than going it alone and bearing the weight all by yourself? The following is a rundown of the advantages that will accrue to you as a result of choosing this kind of hosting:
It is an Option That Is Very Cost-Effective
Even though managed WordPress hosting costs are greater than a standard shared hosting plan, you would end up saving both time and money in the long run by using it. When you take into account all of the time you waste by trying to handle all of the needs of webpages on your own, such as doing it and installing patches, you'll find that with managed WordPress hosting, you're saving more than you spend. This is because managed WordPress hosting eliminates the need for you to perform these tasks manually. You are exporting such activities to a group of specialists who are able to accomplish them in a timely & effective manner, as opposed to handling everything by yourself.
It Offers Reassurance and Calmness
Which steps should you take if your shared hosting package is responsible for your eCommerce website going down? This shopping-related nightmare frequently occurs on the busiest days of the year for retail businesses. To add insult to injury, every minute that your webpage is offline costs you money. On the other hand, if you use managed WordPress hosting, you won't need to be concerned about any downtimes. Your specialized support staff will see to it that your WordPress website experiences minimal if any, downtime. This guarantee, along with the assurance it provides, is absolutely worth the cost.
It is a Risk-Free Alternative
Every day, throughout the entire day, websites come under attack. Your webpage will, in due course, fall prey to an adversarial actor; it's just a matter of time until that happens. In addition, there are other approaches that can be utilized in an assault on a website, including cross-site scripting, distributed denial-of-service, and brute-force attacks. You have a responsibility to safeguard not only the data of your organization but also the data of your clients. When you host your website with a company that manages WordPress, the staff there will automatically perform regular software updates to keep attackers at bay. You will be provided with security against viruses & spammers, as well as any required security upgrades to shore up any weaknesses that may exist on your website. In addition, your website would be backed up on a daily basis to ensure that you would never have to begin from scratch, even in the most catastrophic of scenarios.
It will take care of all the technical aspects of your website for you.
The fact that a team of WordPress professionals will really manage the backend of your website is one of the most significant advantages of managed WordPress hosting. This will free you up to focus on the activities that will contribute to the expansion of your company or community. What a weight off your shoulders it must be to know that you won't have to bother about installing your website onto a server, locating and fixing error messages, or performing any of the other fundamental administrative tasks. Everything will be handled for you by your managed host.
It Receives Constant Upgrades
If you ran your webpage on your own personal dedicated server, you would be in charge of making all of the necessary upgrades to your page. That's a lot of strain, so if you do decide to go that path, you might want to think about hiring a web admin to help you out. And despite the fact that shared hosting does offer some level of updates, you will still have a significant amount of control over how well your WordPress website performs. You didn't count on your shared host to know how to optimize your WordPress-specific sites because they host thousands upon thousands of websites. Shared hosting provides, at best, only generic management options. Having WordPress hosting, on the other hand, means that your staff will apply the optimal scheduling tactics to make sure that your company is operating at its most effective level.
It guarantees that the webpage will load quickly.
If it is crucial to you to be found through a Google search, then you need managed WordPress hosting. This is why the amount of time it takes for your website to load completely is one of the primary factors that Google uses to determine your rankings. It is imperative that your website loads as rapidly as it possibly can if you wish to achieve a higher ranking on the search engine results page for a particular query. In contrast, this is not always achievable with shared hosting, particularly the more affordable ones. However, if you utilize managed WordPress hosting, the loading speed of your website will be assumed to be faster. One of the primary advantages of using a premium hosting service is that it provides top speed. Even if there is a sudden spike in the number of visitors to your website, there will never be a drop-off in the quality of the traffic you receive because it is constantly maintained and optimized.
It Provides accessibility to a group of WordPress Professionals Who Can Help You.
If anyone is qualified to administer your WordPress site, it should be the specialists at WordPress.com. You can be certain that your website will always enjoy top-rated performance with reload times that are lightning-quick if you have a team of seasoned specialists that are familiar with the ins and outs of WordPress. You are free to contact your team of specialists whenever you have a query regarding your webpage or run into a problem with it at any time of the day or night, seven days a week, or 365 days a year. You have the option of contacting priority support by either live chat or email.
It Gives You Command
Even if a group of knowledgeable individuals is managing your website, you will not lose control of its content in any way. If you wish to add plugins, you can do that. You are free to switch between different themes whenever you like. Whatever it is that you want to do with your webpage, we are simply here to assist you in doing it successfully.
Conclusion:
WordPress hosting has the potential to be inexpensive and user-friendly for your finances, and it is undeniably a resourceful choice for hosting your business. Webhostingworld offers the best and most affordable web hosting services.