Now is the time to set up your brand-new website with the best WordPress Hosting, and right off the bat, you'll need to make your first choice. Choosing a theme is the first step that must be taken before adding content or developing your messaging. You can choose from thousands of different WordPress themes to serve as the foundational component of your website; the question is how you will decide which one to use.
Try not to become overwhelmed by the difficulty of the first task. Finding the best theme for your website can actually be a lot of fun, and with this guide's assistance, you can make sure that the theme you choose meets all of your requirements.
Simply put, what exactly is a WordPress Theme?
Your website's appearance, including the fonts, colors, and fundamental layout decisions (such as how the menu will function and what information will be included in the header and footer), are all determined by the theme, which is a collection of code files that you install on your website. After you have selected your theme, you are free to enter your content without having to worry about whether or not every title has the same appearance or whether or not the color of the header matches the color of the buttons. That will be taken care of for you by the settings for your theme.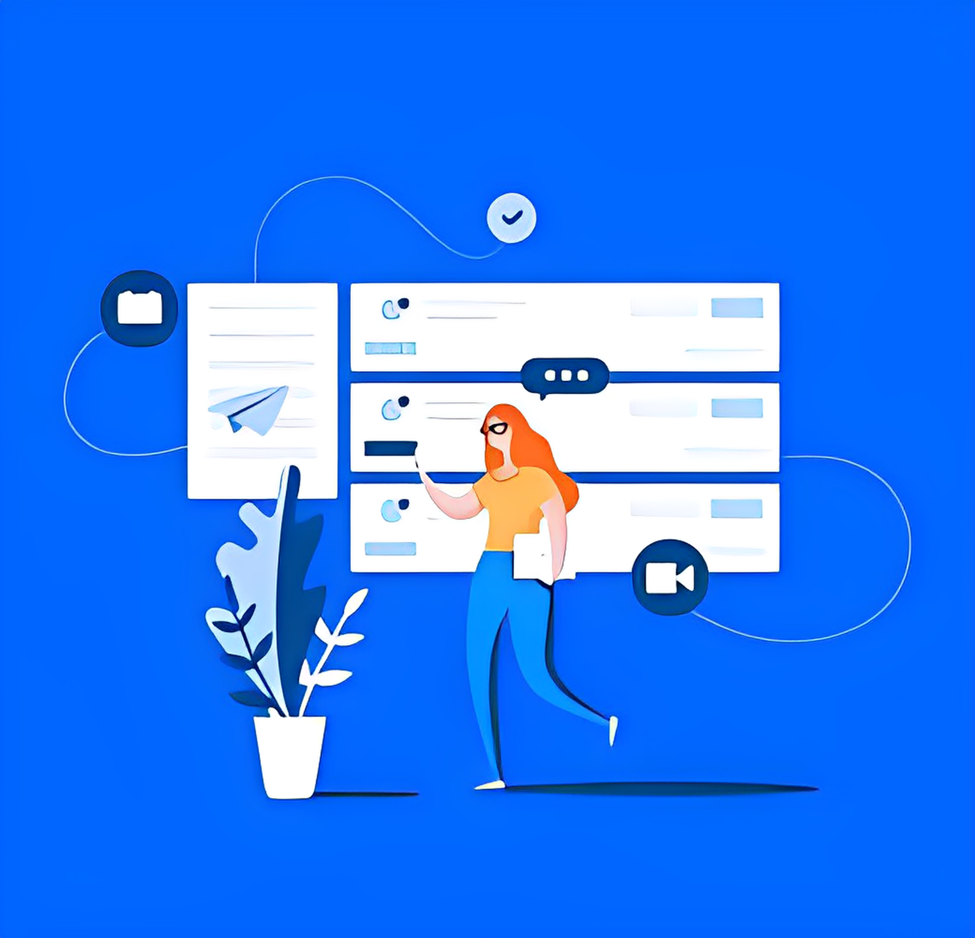 But there's a lot more to your theme than just the visuals. The backend of WordPress can also benefit from the addition of functionality provided by many themes. Others include custom blocks that extend the functionality of the default WordPress Editor, while others still build in additional types of content in addition to Pages and Posts.
For instance, one could add a post type that is designed specifically for Portfolio Items, which enables you to create posts about your previous projects and enter information about them. Alternately, it could make it possible for you to insert a bespoke "team members" block that enables you to showcase your staff members in a variety of different ways.
Your objective is to find a theme that satisfies your preferences in terms of appearance and feel while also meeting your requirements in terms of functionality. Even though you will almost certainly be able to switch your theme at some point in the future, picking one that provides you with everything you need right from the start will make it much simpler and quicker to build out and launch your website.
Things to Take Into Account When Selecting a WordPress Theme
If you begin by considering the requirements of your website, such as the kinds of content you want to incorporate, the activities you want site visitors to be able to participate in, and the objectives you want to achieve, sorting through all of the available themes will be much simpler for you. In this situation, a little bit of preparedness can go a long way. Get a pencil, and make sure to write down your responses to the questions that are listed below.
In what form would your content be presented?
To draw attention to the many kinds of information, various themes have been constructed. What do you hope to accomplish primarily with this website? The following are some of the possibilities:
Create a website or blog.
You might wish to establish yourself as an authority in your industry by creating a news website for the publication of information, a website in the style of a magazine for the purpose of sharing information regarding affiliate products, or a topical blog. Because the flow of the text is so important for each of these, you should seek a theme that places emphasis on readability and organizes your information in a way that makes it easy to understand and navigate.
Create a page for your company.
You could start by welcoming potential consumers to your company, describing the services you provide, and inviting them to take your call to action, which could be scheduling a call with you, making a reservation at your establishment, or signing up for your newsletter. A professional landing page design, a call to action section, and specialized pages for services, portfolios, and contact information are frequently included in the themes that are developed specifically for businesses.
Exhibit the creative work you've done.
You may expand your community and establish a fan following by sharing your artwork or photographs on your website. This could be done for either your photography or your artwork. There are several specialized themes available, each of which can exhibit photographs in a different way without being overbearing. Keep an eye out for a design that focuses on photos and functionality that is gallery-specific.
Create a website with a subscription option.
You don't need a theme that handles the technical stuff in order to create an online community that can be taken care of by a plugin instead. However, you should look for a theme that has advanced menus that clearly distinguish between member and non-member material and features and make them simple to locate.
Make some sales of your stuff.
When putting together an online shop, you should search for a theme that is fully compatible with WooCommerce and comes with attractive product pages that are designed to blend in with the rest of your website.
Essential Components of the Theme
You should opt for a theme that includes these fundamental elements, regardless of the specific requirements that your site has.
Availability to respond
To ensure that each and every visitor has a positive experience, a high-quality theme will be able to accommodate a wide variety of operating systems, browsers, and devices. You will need a design that reorganizes material to generate a single-column layout on smaller displays. This type of layout is far easier to read on mobile devices and is vital for effective search engine optimization. Even better, search for a theme that is "mobile-first," which means that it was built exclusively for screens that are smaller. Because more than half of your traffic comes from mobile devices like smartphones and tablets, you'll be able to effectively communicate with the bulk of your audience.
Putting on a show
Both the user experience and the search engine optimization of your website will benefit from a site that loads quickly. In general, the loading time of a theme will increase in proportion to the number of built-in features it has and the degree to which it may be customized. The weight of your website can also be increased by incorporating design features such as animations and sliders. Choose a theme that solely incorporates the elements you intend to make use of in the future.
Mobility and adaptability
You should not be concerned if the theme you are contemplating lacks some capabilities that you will require because it is nearly always possible to add new features using plugins. The degree to which your theme is compatible with the plugins used by other websites should be your primary concern. If it is already configured to function with a high-quality translation, event, or mega-menu plugin, for example, then you are already off to a good start with it.
Obtainability of Access:
It is not optional to construct a website that is accessible; rather, it is required. Inaccessible websites not only restrict your audience by eliminating people who have particular requirements, but they also put you at risk of being sued and getting into other legal difficulties. Even while the code that ensures your site is fully accessible is included in the majority of modern themes, it is still a good idea to check the theme's degree of compliance before putting it into use.
Help with Upkeep and Provision of Support
Try to find a theme that is still being actively developed. You should make it a habit to update your theme on a regular basis since this will ensure that it is compatible with the most recent releases of WordPress and will keep your website safe. When viewing a theme in the WordPress library, a date indicating the time since the theme's most recent change should be displayed. Support packages are something that is offered by a lot of third-party themes, and they can be especially helpful for novices.
Praiseworthy Opinions
Look for a topic that already has a solid standing in the industry. You should conduct a search online to check for reviews and comments on the theme that you have chosen. Did it function well, was it simple to use, and was the developer receptive to reports of difficulties or bugs? Look for a theme that has a lot of installs and has received positive reviews; the more people who have used a theme, the more likely it is that any problems with it have been worked out, and the more likely it is that there will be a lot of people who can answer your questions or assist you out.
Conclusion:
Now that you have a theme and have successfully installed it, what should you do next? The majority of the themes will not immediately appear to be identical to their demo versions. Demo websites are constructed with a substantial amount of information in an effort to demonstrate the full scope of the theme's capabilities. In order to see the site start to take shape, you will need to build pages and posts, and then you will need to begin adding your own content to each of these.
Spend some time getting familiar with your theme, and if you run into any problems, don't be afraid to ask for assistance from the WordPress community or the person who developed your theme. Utilize the Customizer to configure the fundamental fonts and colors, add blocks to each page as necessary, and don't forget that plugins can assist you in adding any functionality that is now absent. In a short while, your site will resemble exactly how you pictured it.