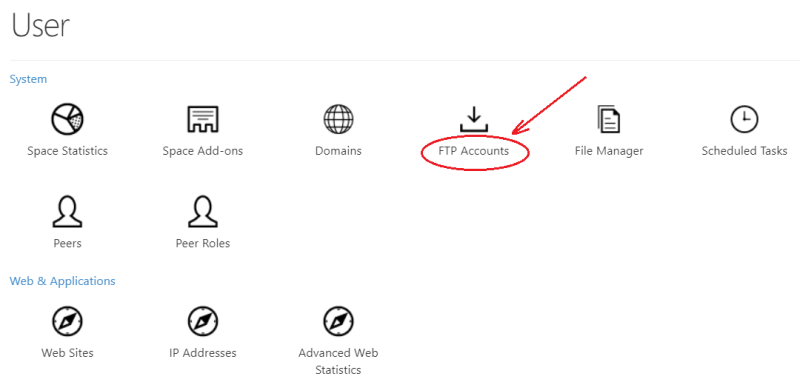 Every website requires web hosting in order to be known to visitors on the internet. Every website owner requires a mechanism to go to the server where their website is hosted.
Immediate access to a web server, on the other hand, requires a degree of expertise that few website owners possess.
So, how can millions of individuals who aren't particularly skilled at dealing with website servers manage to keep a website up and running? It's known as a "control panel."
Plesk is one of the most widely used tools for managing website servers. You need this knowledge to understand what it is and how to set up an FTP account.
But first, let's understand what a control panel and a Plesk panel are.
What is a control panel?

A control panel for a web server features an easy-to-use graphical user interface to make it accessible to the majority of users (GUI). Without a control panel, many of the tasks required to maintain web hosting plans would need the abilities of a system administrator who modifies the command-line interface. This individual would need to be very adept in the absence of a control panel.
Most individuals do not have the time to study everything. Using a user-friendly graphical interface, such as Plesk, makes managing your web server simple and straightforward. It contains all of the capabilities you need in an easy-to-use and understandable interface.
What is the Plesk panel?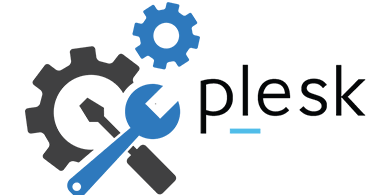 Plesk is one of the two most popular control panels for servers. It comes in second only to cPanel in popularity. The Plesk control panel is used on more than 380,000 servers, and it helps run more than 11 million web pages.
People who use Plesk say it's a website hosting platform that has everything you need in one place. This includes technical features, security options, and tools for automating things.
Plesk is a platform that allows you to easily handle many aspects of your web hosting. It includes the same functionality as any other control panel, plus a few more.
A control panel is available for adding and organizing files for your website. One of the things you can do in your account is manage your domains and add new domains. You may also create new email addresses, monitor your inbox, and remove email addresses that are no longer in use. You may back up your website and files on a regular basis, and you can manage any databases that are part of your website. You can also view which areas of your website are taking up the most disc space.
IT administrators have tools that make it easier to make and manage user accounts. For example, you can set up different user roles, set the level of access each person has, and set how much bandwidth each person can use. Subscription services can be set up for customers or resellers. You can also keep track of them. You can also set up specific commands and tasks to be done in the future.
The Plesk control center can work with many different programs, which is important to note. There are even more ways to add useful functionality to your website with third-party compatibility. The control panel itself has many features, but that compatibility opens up even more ways to add useful functionality to your website.
5 reasons to use Plesk control panel:
1. It works with a large variety of third-party apps:
As individuals depend on an ever-expanding number of electronic gadgets in their daily lives and businesses, compatibility has emerged as one of the most critical factors to consider when purchasing a new tech tool. Plesk's web management panel claims to be compatible with various popular and vital third-party apps.
In addition to compatibility, they offer toolkits for some of the most popular third-party apps, such as WordPress and Amazon, to make utilizing the products together even simpler. The natural, seamless integration of two items you depend on will make your life much simpler. Plesk can provide this together with most of the extra goods and features you may need.
2. It's good for security:
Anyone who owns a website should consider website security. You can take many actions to secure your website from hackers or harmful assaults, but one of the first is choosing the correct web hosting platform and control panel. Plesk has a solid reputation for security and offers a variety of options for making your website more secure.
Administrators' ability to regulate user permissions protects you from giving low-level workers or contractors too much authority over your website. Through Plesk, you may apply for an SSL certificate to offer website encryption. Furthermore, Plesk has a variety of firewalls and addons that will make it more difficult for hackers and other harmful people to access your website.
3. The user interface of the Plesk control panel is simple.
Plesk's user interface is clean and well-organized, making it easy to find the features you need. Furthermore, the procedures required to carry out the many operations permitted by the control panel are often simple. For those who are just starting started, the product's support area has a plethora of resources, ranging from video tutorials to whole Plesk courses.
The fundamental reason for utilizing a control panel is that it improves usability and makes working with your web hosting server faster, more efficient, and easier to grasp. As a consequence, the Plesk control panel is one of the best options available in terms of simplicity of learning and use.
4. Over 100 extensions are available.
In addition to the main functionality of Plesk, you may utilize over 100 extensions to increase the product's capabilities. These extensions enhance functionality in areas like security, look, backups, email, SEO, and website performance, to mention a few.
Between the capabilities provided by Plesk and the many extensions available, there is a lot your company can do inside the Plesk control panel to make your website more powerful.
5. Plesk is mobile-friendly:
People are increasingly working while they are on the go. So, you need a simple way to access your control panel from any device so that you and your team can browse your website and make the necessary updates and changes while on the bus, at the airport, or when your smartphone is handier than a laptop.
The Plesk control panel has a mobile version that is optimized for smaller screens, so all of the activities you need to do within Plesk are as straightforward on a smartphone or tablet as they are on a desktop. This benefits you, your workers, and your engineers by enabling you to do your tasks more swiftly when necessary.
What is an FTP account?
FTP (File Transfer Protocol) is a network protocol that enables files to be sent between two sites (for example, your computer and a Plesk server). Plesk serves as an FTP server, and users must use an FTP client to access the server's folders.
It is a user account that allows users to transmit files to and from a host computer using FTP services.
It is a fresh FTP account established for all new FTP users looking for FTP services. It is developed and kept up to date on an FTP server.
An FTP account comprises an FTP host, a username, and a password, and it functions similarly to a conventional user account.
An FTP account is often associated with a website, network, or FTP server. The server or network administrator normally creates an FTP account to provide different accounts to each user. An FTP server offers user administration, identification, and authorization functions.
Now, let's move on to how to set up your FTP account on Plesk?
Log in to the Plesk Panel
Click on FTP Access
Click on Create Additional FTP Account
Fill out the form that is displayed:
FTP Account Name: what do you want the login to be? (Required field)
Home Directory: This will be the highest directory they will have access to. By default, they have access to/for the Subscription.
Do note they will have access to everything below this point. (Required Field)
New FTP Password and Confirm FTP Password should be self-explanatory; type in the FTP password for this user. (Required Fields)
Then click on the OK button, and the new FTP user will be created.
Forgot your password? Unable to log in?
Follow the steps below to change your FTP account password and login:
Click on the Website and Domains tab
Click FTP access
Click on the account you want to change the credentials for
Change the credentials such as the password or user name
Click on OK.
It was pretty simple. Isn't it?