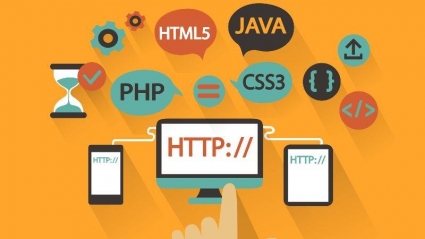 Today, many small companies get their websites up and operating in one of two ways: by hiring a web designer or by hiring a web developer. They may either engage a web developer to create a bespoke website for them, or they can construct their own website utilizing one of the do-it-yourself website building platforms available.
There isn't a single approach that works for every firm. For some firms, the best solution will be to employ a web developer to create a bespoke website tailored to their needs and requirements. Many people will find that doing it yourself is the best option.
Which strategy you pick will be determined by a variety of criteria, including your budget, requirements, timeline, and internal capabilities, among others.
A website can be an effective tool for developing your company or furthering your cause in various ways. The prospect of creating a website for the first time is always exhilarating… until you have to execute it. Then, if you're like most people, it won't take long for you to get overwhelmed by the sheer number of tools and alternatives available to you on your quest to establish an online presence. Even knowing where to begin may be difficult, and making well-informed choices from the outset can make or break your experience in many ways.
WebHostingWorld provides several fantastic site-development possibilities. Consider the following two of the most popular website builders to understand which one would be the most fantastic fit for you.
WordPress:
WordPress is the most popular and well-received website builder on the market. Millions of website owners, ranging from simple bloggers and tiny enterprises to the New York Times, rely on it for their operations.
WordPress has gained widespread recognition and appeal, but it is not without its drawbacks. I've included below what I perceive to be some of its most significant advantages and disadvantages:
Advantages:
The core builder is completely free, and it can be installed in just a few clicks from inside your administration panel.
It's free and open-source, and it has a large community that will assist you as you construct your website.
There are various themes and plugins available, both free and premium, to assist you in creating a website that is unique to you and fits all of your requirements
Disadvantages:
There are so many themes, plugins, and options to choose from that it may be challenging to know where to begin looking.
It has a somewhat high learning curve to get used to. In addition, some themes and plugins might be challenging to configure or require a significant amount of work.
It is simple to update WordPress and its plugins; yet, failing to do so might leave you susceptible to hackers and malicious software (malware).
Page load times begin to deteriorate when you add more plugins to your site, and if this is not handled, it may negatively influence your traffic and conversion rate.
Rvsitebuilder

Rvsitebuilder is yet another excellent choice that enables even new users to design and publish professional-looking websites in a matter of hours. After selecting a template from a list, you may drag and drop various pre-defined pieces (such as photos, titles, text boxes, and so on) into certain spots within the template to customize it.
Knowing how to construct a website is a particular skill. However, like with any talent, you must first choose whether or not you are willing to put in the necessary time and effort to master it. The road ahead will be bumpy and frustrating, and if you are not devoted, you will most likely quit before the job is completed.
In some instances, hiring a professional to design and create your website is the best choice. Following years of experience in the design industry, I've compiled a list of typical circumstances where I highly suggest consulting with a professional.
With us, you may begin your professional web design career.
Some major things to keep in mind-
If You're Not 100% Committed, You Shouldn't Do It.
As previously said, if you are not entirely devoted to learning how to do it yourself, it is worthwhile to hire a professional to do it for you. But unfortunately, I've seen customers squander many hours of their own time and even some of their own money before giving up entirely or paying a professional to help them out regardless.
For Those Who Have a Strict Deadline
When hiring a professional, you should be extremely open and honest about your time limits. You should also obtain a written commitment from the expert to ensure that your website will be completed on time.
If you're putting up an e-commerce website-
The creation of items with all of their qualities, the setup of payment processing, the inclusion of shipping restrictions, the addition of sales tax, and so on are all extra barriers that may lead you to stumble along the road while running an eCommerce site. However, a real expert will have your site completed and work effectively in a short period, allowing you to focus on your online goals. As part of our website design service, Webhostingworld employs a team of design specialists that are always pleased to assist clients in making their idea a reality.
Conclusion:
If you are still unsure about which choice to choose, we suggest that you visit our website, since we specialize in creating packages for you depending on your requirements. Furthermore, we are available to you 24 hours a day, 7 days a week, 365 days a year, so you won't have to worry about anything. The cherry on top is the price point of our packages, which is completely cheap and trustworthy. Take a peek at our package deals by clicking here.