Installing WordPress isn't as simple as it seems. Several options are available, each of which we'll explain in detail.
After reading this tutorial, you should have a functional WordPress site and be ready to begin adding content.
To begin with, why are there so many different ways to get WordPress up and running? In a nutshell, the answer is… There are several aid tools for WordPress installation available due to the platform's widespread adoption. Consequently, there isn't just one method for installing WordPress, but rather a variety of options.
In this article, we'll show you how to install WordPress using each of the most popular ways.
Method #1: Select a web host which helps you with WordPress.
When it comes to installing WordPress, using a web host that takes care of everything for you is the fastest and most easy approach available. Nowadays, WordPress hosting providers will provide you the option of choosing whether or not WordPress will be pre-installed on their servers. Consequently, after you have registered for hosting, you may begin working on your WordPress website right away. In this circumstance, the whole doubt of "how to install WordPress" is rendered meaningless and worthless!
Additionally, managed WordPress providers can pre-install WordPress for you; however, the rates for these services might be much higher than the pricing for the basic WordPress installation.
Though if you have already selected another host, don't be concerned. The majority of other hosting makes it quite simple to install WordPress. However, you will be required to press at least a few buttons. That will be discussed in further detail in the next section.
Method #2: WordPress via Cpanel or auto-installers.
cPanel is a popular web hosting management tool that is offered by most providers. When you sign up for service, your hosting company should offer you your cPanel login details. The cPanel interface is shown here for most hosts.
Although the aesthetic of your interface may change from ours, the fundamental layout will remain the same:
Your server should provide you with something known as an auto-installer, which you may access via your cPanel interface. Auto-installers, as the name indicates, automate the whole WordPress installation process, which we'll go over in further depth in the next section. So, instead of having to manually complete each step, you just input some basic information and press a button, and the auto-installer takes care of the rest, including installing WordPress.
There are many distinct types of auto-installers that you may come across. The following are the most frequently used WordPress auto-installers:
QuickInstall
Softaculous
MOJO Marketplace
Fantastico
In certain cases, your web host may additionally provide a WordPress installation tool unique to them
Even though there may be a few small interface modifications, all auto-installers perform essentially the same functions. Therefore, although we'll guide you through an example of how to install WordPress in cPanel using Softaculous, the actual interface for your auto-installer may change slightly from ours.
To get started, locate the link to the WordPress auto-installer in cPanel and click on it: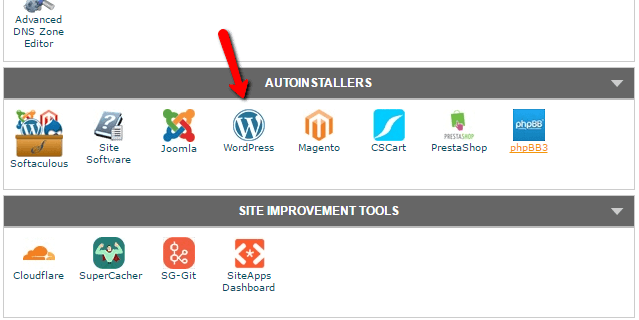 You should see an Install Now link on the following screen (regardless of the auto-installer you're currently using). Just one more click and you're done: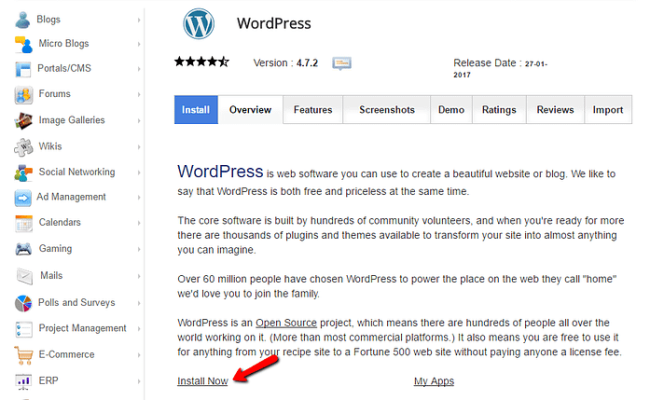 Following that, you'll need to provide all of the essential information for your WordPress installation in the appropriate fields. In other words, regardless of whose auto-installer you're using, the user interface should be mostly the same.
To begin, enter the protocol and domain name of the site where you wish to install WordPress. For example:

You should choose HTTPS as your Protocol if you have an SSL certificate and want to use it. Otherwise, it would be best if you went with HTTP. If you don't have an SSL Certificate, the default is HTTP.
Before you do anything else, choose the directory where you want to put WordPress. Most of the time, you should leave this field empty. WordPress will be set up on your main web address if you leave this field blank. For example, you can't have WordPress set up at YOURDOMAIN.com/mywpsite, for example, because that would be a different site than the one you have set up at YOURDOMAIN, which is YOURDOMAIN.com.

You'll have to go a bit farther down the page to enter your Site Settings. Your website's name and description may be whatever you choose, but these are the default settings. Using the WordPress interface, you may alter the following settings:

Do not activate WordPress multisite functionality if you are not deliberately attempting to construct a multisite network.
In addition to setting login credentials for your WordPress account, you will need to create a website for your company. You'll need to remember the following username and password combination once you've installed WordPress since you'll need to access your WordPress dashboard using them: Make a note of the username and password combination: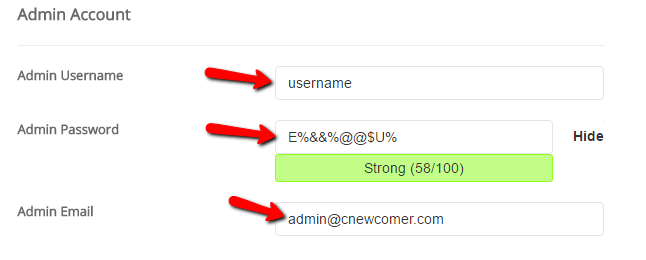 Depending on the auto-installer you're using, you may also be presented with a few other alternatives. There's no need to worry about them. You are free to use the default settings for everything we did not address.
Once you've finished filling out the form, click Install at the bottom of the page to complete the process. It might take up to a minute to complete the run. After that, you should get a confirmation. Visit YOURDOMAIN.com/wp-admin to log into your freshly installed WordPress installation.
Method #3: How to manually install WordPress on a computer
I don't believe there is any need to employ this manual approach anymore, given how easily and widely available the above auto-installers are. It is almost certain that every web host will have a solution that will allow you to install WordPress directly from your hosting panel.
Manually installing WordPress on the other hand, is something you should learn about by continuing to read this article. If you're a complete novice, I recommend that you use the auto-installer approach I explained above.
You will need an FTP tool to upload files to complete the well-known WordPress 5-minute setup. We use FileZilla, although there are many high-quality free FTP tools available. If you don't know what FTP is or how to use it, it's likely that you should be utilizing a WordPress auto-installer to set up your website.
First, go to wordpress.org and download the most recent version of the WordPress software: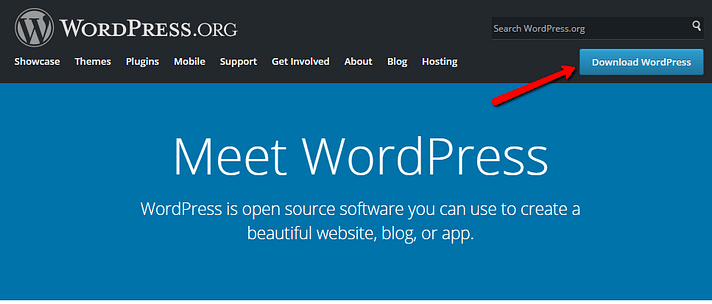 Then unzip the file and upload it to your website's public HTML (or a similar directory) using a zip program. To learn how to connect into FTP, contact your web hosting company for your FTP account details, which should be as follows: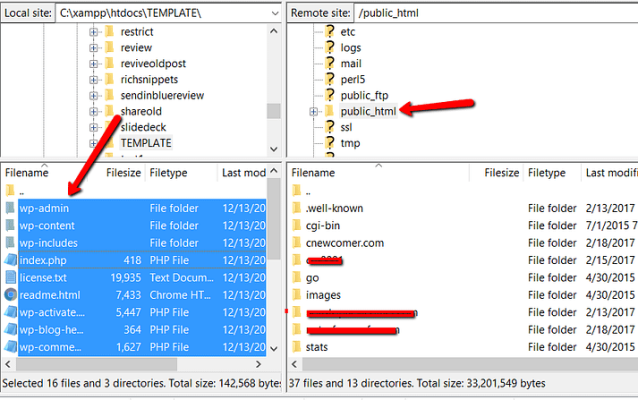 While that's happening, go into your cPanel account and navigate to the MySQL Databases section as follows:

You should be able to see an option to Create a New Database on your screen. Create a database by entering a name for it and clicking the Create Database button:

The name may be whatever you choose – make sure you remember it afterward. It will come in handy later on.
You must next create a user for your database to proceed. So, on the same page, go down to MySQL Users and create a new user with the following information:

Once the user has been created, be sure to provide it access to the database that you have built:

On the next screen, be sure to grant that account the following privileges: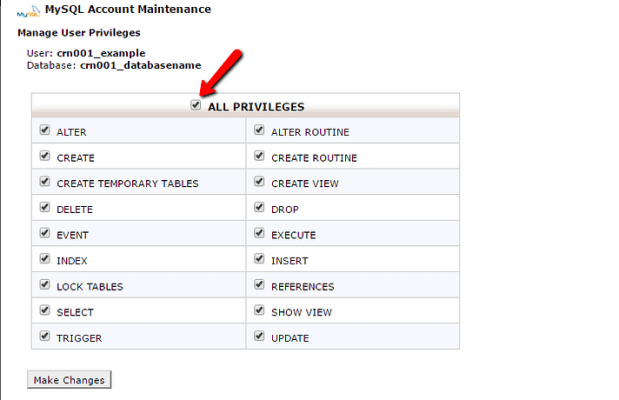 Now, presuming the FTP transfer has been completed, you may go to your domain name and continue the installation procedure there. Your domain should display the WordPress installation procedure when you go to it. First and foremost, you must choose your language: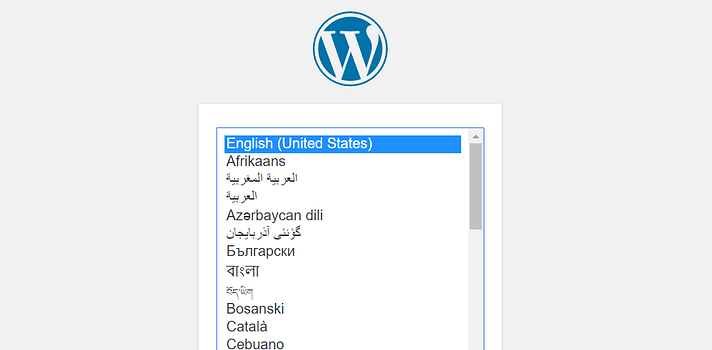 Then, make sure you have your database name, user name, and password information readily available. When asked, enter the following information: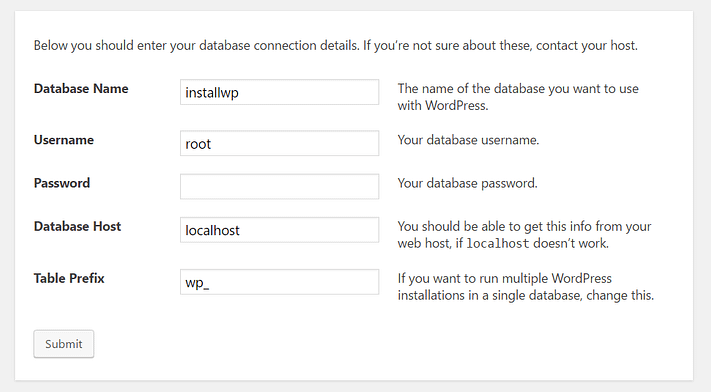 If everything goes according to plan, you should be able to launch the WordPress installation:

Give your WordPress site a title and fill out the form to establish your administrator account, which includes the following information: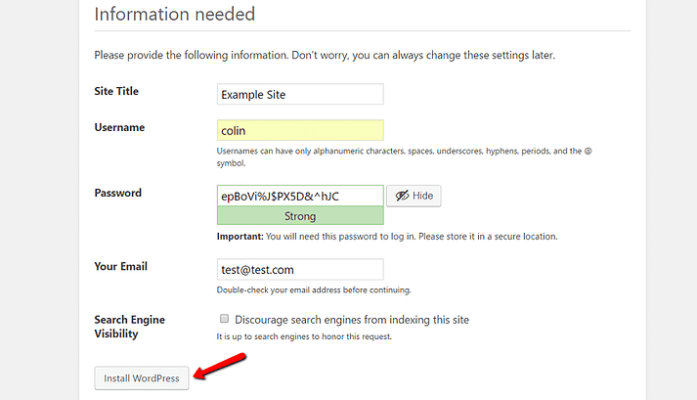 Then choose Install WordPress from the drop-down menu.
That's all to it! In less than five minutes, you manually learned how to install WordPress on your computer. Using the account information that you supplied during the installation procedure, you may now log in: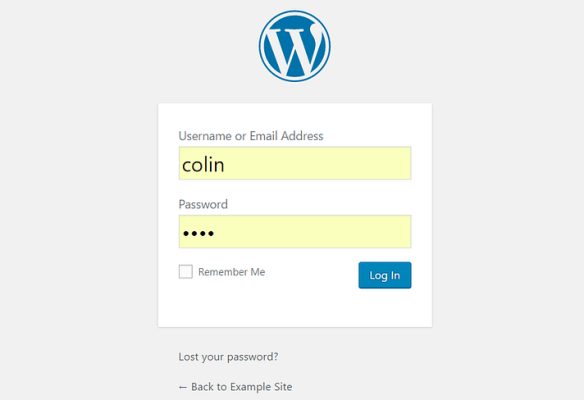 Method #4: Installing WordPress on your computer
WordPress is available for download and installation on your computer if you want to build up a sandbox environment in which you can play and learn more about the platform. You'll have a fully working WordPress installation on your computer that you may use to play with, but it won't be accessible to others.
To put it another way, it will only be available via your own computer. This is referred to as a "localhost" in certain circles.
Final words-
Install WordPress right now and start building your website.
Again, if you're a complete novice, contact our support staff by initiating a phone call or a live chat, and they will gladly walk you through it. It's a simple, quick, and non-difficult activity. Everything on your website will be taken care of. We provide one-click WordPress installation, which is only one step in setting up your WordPress website.
If you want to learn how to install WordPress simply for learning manually, go ahead and give it a go. When you've finished manually installing WordPress for the 100th time, I promise that you'll be a major fan of auto-installers.
To know more about our WordPress hosting, click here.