The topic of which web hosting service is the finest is one that many people think about daily. The struggle of deciding which one is the best is never-ending. Making an informed decision on which web hosting service to use requires time and effort. In this article, we have compared the top web hosting services A2 hosting, HostGator, and WebHostingWorld, to avoid going through that process and get a clear picture of which one to choose. So let's get started!!
Let's look at some of the key differences between all of them-
There are several similarities between A2 Hosting, HostGator, and WebHostingWorld-
Telephone, live online chat, and email tickets are all available as customer support options for all three companies. WebHostingWorld provides 24×7 customer assistance and 100 percent customer satisfaction with its services.
Customers get limitless data transmission, storage, and emails with all three services.
All three companies allow you to host several domains on a single account.
According to their website, A2 Hosting and HostGator claim 99 percent server uptime; however, WebHostingWorld promises 99.99 percent server uptime.
The main differences between A2 Hosting, HostGator, and WebHostingWorld are as follows:
A2 Hosting and WebHostingWorld were founded in 2001, while HostGator was founded in 2002.
A2 Hosting offers a 30-day money-back guarantee, but HostGator requires you to submit a refund request within 45 days after making your purchase. A2 Hosting also offers free domain registration. With WebHostingWorld, you have 30 days to cancel your shared hosting plan if you are not satisfied with the service you have received.
It costs roughly $8.99 per month for A2 Hosting, $4.95 per month for HostGator, and $1 per month for WebHostingworld being the most inexpensive option.
Now let's discuss each one of the companies in detail-
1. A2 Hosting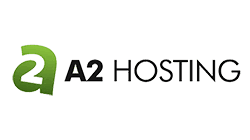 A2 Hosting is a firm based in the United States specializing in web hosting solutions for WordPress sites (managed WordPress solutions). They're well-known for their lightning-fast service, regardless of the kind of website you're operating. Their customers like that the firm offers a variety of economical packages, a reliable hosting environment, and high-quality customer care.
According to a customer poll, A2 Hosting consumers value website loading times, customer service, and web hosting dependability the highest. As a result, A2 Hosting took this input to heart and made the required changes.
Consequently, A2 Hosting was the first to put high-speed solid-state SSDs on the market. Not to mention their full-stack optimizations, which increased page loading times by up to 300 percent.
Their key features are-
A control panel that is both configurable and intuitive to use
Infinite bandwidth, sub-domains, FTP accounts, and email addresses are available.
A 99.9 percent uptime guarantee is provided.
There are no long-term obligations or promises to be made.
Get access to a money-back guarantee for 45 days.
A free SSL certificate is available.
Access to MySQL databases is granted via the use of phpMyAdmin.
Support for the following web programming languages: CGI, Fast CGI, PHP 5 and 7, Ruby on Rails, Perl, Python, and SSL (Secure Socket Layer).
These are just a few of them, as there are many key features of A2 Hosting.
Benefits of using A2 hosting-
The ability to configure a control panel while still making it simple to use
There is unlimited bandwidth, sub-domains, FTP accounts, and email addresses.
There is a 99.9 percent uptime guarantee on the system.
There are no long-term commitments or obligations that must be fulfilled.
Obtain access to a 45-day money-back guarantee by clicking here.
It is possible to get a free SSL certificate.
PHPMyAdmin is a web-based application that allows users to access and manage MySQL databases.
PHP 5 and 7, Ruby on Rails, Perl, Python, and SSL are among the web programming languages that may be used: CGI, Fast CGI, Ruby on Rails, Perl, Python, and SSL (Secure Socket Layer).
Cons of A2 Hosting-
A2 Hosting is somewhat more costly than other shared web hosting services. The turbo servers are only available with their premium package.
Renewal rates are high, and the deadline is 15 days. Automated renewal at "regular" cost follows. This might be up to twice what you spent initially. You must cancel in writing "15 days before the Renewal Term". To avoid paying for a non-refundable renewal plan, give yourself 15 days.
The lowest A2 Hosting package limits access to services like Turbo Servers, server rewind, and off-site website backups. The identical problem occurs with their lowest website builder option, which only includes one page.
You will have to search for discount codes scattered over their site. Unfortunately, A2 Hosting does not automatically apply discounts; thus, you must do so manually.
2. HostGator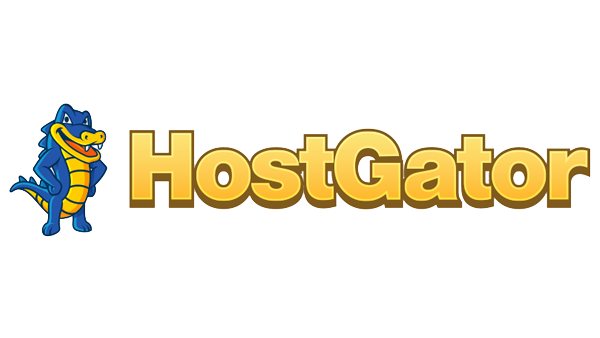 Endurance International Group (EIG) owns Hostgator, one of the most established web hosting providers. Hostgator, founded in 2002, is well-known for its inexpensive rates and affiliation with the free-to-use Weebly website builder. Hostgator is also well-known for its large number of servers and steady uptime.
HostGator hosts over 8 million sites throughout the globe. They are, in fact, one of the top ten biggest web hosting firms in the world, with over 850 employees!
Although Hostgator is primarily known as a shared web hosting service, they also provide dedicated Windows hosting and VPS hosting (VPS Plan).
HostGator is adaptable, so they'll do all they can to help if you want to scale your website. When selecting the best web hosting bundle, Hostgator has almost endless alternatives. You will also have access to exceptional customer service.
Features of HostGator-
Disk space is limitless.
A simple-to-use control panel
Templates for free websites
Root privileges
SSH supports Ruby, Perl, Python, and more programming languages.
Access to privacy, security, and productivity add-ons — For example, in terms of security, you may download and utilize SiteLock to protect it against cyber security threats, security breaches, and hackers. If anything like this occurs, SiteLock will notify you when they discover a problem.
Benefits of using HostGator-
Rapid web hosting with free SSD storage
You get access to over 400 free applications that you can install with a single click.
Access to a free and simple-to-use cPanel that simplifies server administration
Hostgator gives you a free web domain.
Access to economical web hosting plan alternatives; even if you're on a tight budget, you'll most likely discover a solution to suit you on HostGator.
Cons of HostGator-
Customer service isn't as strong as A2 Hosting's, and some customers complain about excessive wait times on live chat and subpar replies.
It is more costly than it seems since there are always certain extras that you must purchase for your website to perform properly.
3. WebHostingWorld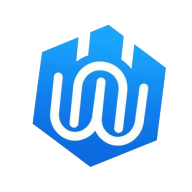 Since its humble beginnings in 2001, they have expanded to serve over 400,000 customers in more than 100 countries worldwide. Since the platform's inception, WordPress websites and blogs have been hosted on their servers. Their helpful in-house WordPress professionals are here to assist you in accomplishing incredible things!
WordPress is another service they provide. WordPress is a strong open source content management system for the web. They can assist you in making it even better by providing code, community contributions, and expert-level assistance.
Features of WebhostingWorld-
Customer service is accessible at all hours of the day.
Issue tracking and load balancing are done in-house.
Services that are delivered on time
Control panel that is easy to utilize
Softaculous has been installed.
Servers that are both fast and highly secure.
Benefits –
WebHostingWorld promises a 99.99 percent uptime, which is something that most other providers do not.
They provide support 24 hours a day, seven days a week, 365 days a year.
They give quick service and respond within minutes of receiving your message.
The company offers services worldwide, with data centers in the United States and Europe. Their packages include free SSL certificates, domain registration, and setup, among other things.
Plan comparison between all the three companies-
1. A2 Hosting: Shared package
The shared hosting package begins at $3.92 a month, which is 51 percent less than the regular price of $7.99 per month.
2. HostGator- Shared Hosting package
From $2.75 per month, you get web hosting for a single domain, one-click WordPress installations, a free domain name (managed WordPress hosting), Website transfer for free from WordPress to cPanel, Unrestricted bandwidth as well, and a complimentary SSL certificate
Starting at $1 per month, they provide domain names, unlimited bandwidth, free website builder, free setup, Cpanel, SSD storage, and much more.
These were just a comparison between the shared Hosting, and For more information, you can surely check out all of those different hosting plans and packages.
Final words
A2 Hosting vs. HostGator vs. WebHostingWorld: Which Will You Choose?
As you can see, all three – A2 Hosting, HostGator, and WebHostingWorld, are high-quality web hosting services. However, when it comes down to it, WebHostingWorld is the greatest alternative since it promises consistently speedier loading speeds, almost no downtime, and provides flawless customer service.
Have you utilized any of these web hosting services before? If so, do you agree with our judgment?