Through the operating of a reseller hosting firm, you may begin your own hosting services business while also producing an additional source of recurring income for your business. This is something that could be performed quite effectively. It provides you with the capability of selling individualized hosting services to your customers at costs that are considered to be extremely affordable. There are several server firms that offer hosting packages, and each of these options comes with a different set of promises, such as a promise of dependability, the possibility to personalize the company, or the provision of white-label solutions. Nevertheless, when you are considering your options, you must make it a point to query the sponsoring company about relevant issues. This will allow you to narrow down your options and select the option that is most suited to your needs.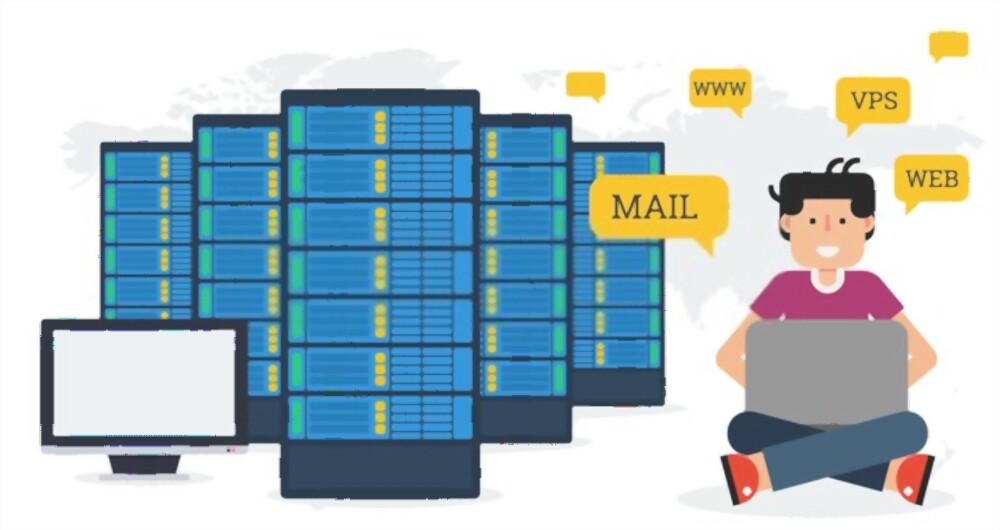 In this piece, we will go over the most important questions that you need to ask your reseller hosting provider in order to make your decision to purchase easier and more successful. let's find out some more data about this web hosting company.
What is Reseller Hosting?
It is a type of enterprise in which customers buy large quantities of server space & services. You decide to resell or re-rent those assets to your clients as your own hosting packages rather than utilizing them to run your websites yourself. Rather than purchasing and maintaining your own database servers, you can simply re-rent the services that servers provide. The Webhosting firm is the one that owns and is responsible for maintaining the equipment.

Consumers are ready to pay more for a hosting solution that is more personalized & customizable, along with higher levels of consumer care & supervisory skills. Therefore, this has given rise to the industry for reseller hosting.
Therefore, here are some concerns you need to ask the company that hosts your website:
What is the percentage of their site's high availability?
A user's dependability is measured in terms of its availability, which is a unit of measurement. It is a measurement of how long a server was online until it crashed, regardless of the reasons for the failure or how long it lasted. If a firm's server frequently experiences failures, then your consumers' web pages would as well. Inquire about the high availability, keeping in mind that something less than 99.9% is not considered to be satisfactory. If the webpages of your consumers continue to experience downtime, it is only an issue of times until they look elsewhere for their hosting needs.
Do they provide items & solutions that are branded with a white label?
Whenever you manage a firm that deals in reseller hosting, it is only normal for you to choose to promote your company, commodities, or solutions. It's possible that you won't desire to do commerce with you if you have the title of another firm tied to all of your goods. In such a scenario, web hosting firms typically provide white label plan options. With this plan, there is no indication of the hosting company's presence anywhere on the website. You are free to use the brand of your business & advertise anything, including the administration interface, webpages, infrastructure, and all packages.
If you wish to use your own branding for your Reseller Hosting firm, the hosting provider you employ should provide white label options for their customers.
What kind of computer operating systems do they have available?
Linux and Windows are the only major choices available in this case. Both of these provide a strong foundation on which to build a Reseller Hosting company. Nevertheless, each one comes with its own particular mix of benefits and drawbacks. In contrast, particular apps and pieces of technology are only compatible with new operational systems.
When beginning a Reseller Hosting business, you simply need to have a good idea of the operational systems that you will use to host the website(s) that your customers will access. The majority of individuals use Linux as their operating system of choice. However, Windows also provides its users with its own distinct set of benefits.
Learn about the Linux distribution that a firm utilizes if they provide this hosting as a service. There are several other distributions of Linux, such as Debian and CentOS, which are now in use. If you intend to use this hosting service a significant number of times, it is highly recommended should you become well-versed in the specific distribution that is provided by the web host.
Do they give the most advanced software for managing hosting services?
If you are interested in Linux, c-panel is the most effective administration solution available to page owners at this time in the industry. It's called WHM (Web Host Manager) for a hosting provider that specializes in reseller accounts. These top-of-the-line tools make the life of a provider significantly simpler and more convenient.
Check to see if the web hosting business that you go with provides you with these administration options. If you want to use different methods, you should inquire with the hosting business about whether or not they offer those techniques.
How do they assistance for the clients?
No matter how skilled you are or how much expertise you have, you will eventually find that you need the assistance of consumer service, no matter how experienced you are. If you're new here, you're going to require assistance even more than usual. Therefore, make absolutely sure that you carefully inquire about the client assistance that is provided by the Webhost that you use.
Your web hosting provider must provide at least two different channels through which customers are able to communicate in touch with them. You ought to have at least two of the following: emails, messaging, social networking sites, and phones. Telephone help is a distinct advantage, particularly if it is available nonstop and around the clock.
In addition to the many channels of help that are available, you should also inquire about the typical response time that is taken. Lastly, use unbiased customer reviews to determine whether or not this may possibly be real.
How simple or complex is it to expand the available assets?
You will wish to grow your company as it becomes more successful over time and as it acquires a larger number of clients. It's possible that you might wish to offer alternative plans that are tailored to a particular market segment, but regardless of the logic behind your decision, you're going to require more facilities, such as Memory, Core processor, plus disk areas.
Inquire with the web hosting business you use about whether or not they offer to scale, & if they do, what the procedure entails. The procedure is really straightforward when working with reliable hosting firms. You only need to press a few keys, and within hours, the necessary materials will be made available to you. Whenever you register for this plan with a firm, it is imperative that you be aware of this information because, sadly, not all firms employ it in the same manner.
Do they provide a program that simplifies the process of installing software on your computer?
Naturally, this is most relevant when discussing Linux hosting. Because you don't need any specific technological understanding of Linux, a lot of people decide to start their own reseller hosting businesses. This is among the explanations why. You do not need to possess any knowledge of coding.
Programs such as Softaculous are one of the causes why this is feasible. These services allow users to download programs with only a single click, just like you would on a personal computer at home. The fact that you won't need to log into the Linux console in order to install a program, thanks to the presence of these program downloads, will make your life a great deal simpler.
You need not involve a human in the installation process if you make use of program installers because they will take care of everything automatically. If you are new to Reseller Hosting & aren't already an experienced Linux and server professional, you absolutely need to have this.
Conclusion
From WebHostingWorld, you will enjoy 99.9% high availability, simple renewals, experienced assistance around the clock, abilities, and more with each of our Reseller Web Hosting plans. Consequently, if you wish to broaden the scope of your hosting business and increase the amount of cash you receive in, you should go with our goods because they are dependable and reasonably priced.