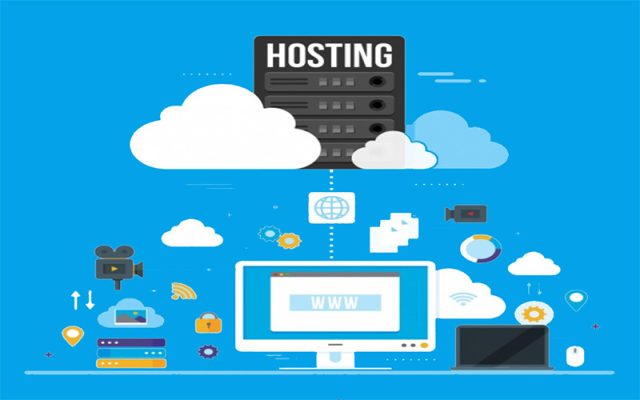 Most likely, you're looking for information on how to get started with your website and are searching for "what is web hosting?" When it comes to launching your website, you cannot do without web hosting. In this article, we'll explain what web hosting is, why you'll need it, and how companies like ours can help you get started quickly and easily on the internet.
A website is hosted when a web hosting service provides disc space on a webserver to store a website's files. Thanks to web hosting, the files that make up a website (code, pictures, etc.) may be seen online. There is a server for every website you have ever visited.
Hosting a website affects the quantity of server space allotted. Shared, dedicated, VPS, and reseller hosting are the most common forms of hosting. The server technology, administration level, and optional services all play a role in differentiating them.
Renting or buying server space for use by a website on the World Wide Web is what web hosting is all about. HTML, CSS, and photos must be hosted on a server to be available online.
Now, The next question is… what is a server?
Definition: What is a server? For your website to be accessible to people throughout the world, you need a server. A web hosting service provider, as the name implies, has servers and connections to host websites. With a variety of hosting solutions, they cater to a wide range of needs, from small blogs to large corporations.
To maintain an online presence, a reliable web hosting service is essential. In today's web hosting market, there are hundreds of companies offering a wide range of services. Plans range from completely free to quite expensive, depending on the level of functionality you want. How much money you have available for hosting will play a major role in deciding which hosting package is best for your needs.
To ensure that your website loads quickly and reliably for your visitors, you need to choose the proper hosting plan. Consider how many businesses these days are exclusively online, relying on their website to generate revenue and business leads. Potential customers won't wait around for a slow or nonexistent website to load if they get there first. If they can't find what they're looking for on that site, they'll go on to a another one.
Types of Web Hosting-
Determining which of the several hosting alternatives is appropriate for your website may be difficult. Hosting packages for various categories of consumers, such as company website owners and those running personal blogs, are offered by most web providers.
The simplest hosting package is the best place to start. Upgrade to a more sophisticated plan as your site's traffic increases
Let's look at some of the most common kinds of web hosting that are out there today.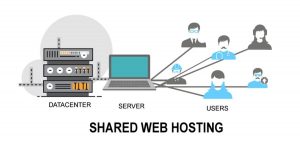 The term "shared hosting" refers to several websites being hosted on the same server. Because everyone uses the same server, this is the most cost-effective hosting option. Shared hosting is the most cost-effective way to get started with a blog or small company.
An increase in traffic or resource utilization from a single site might hurt other websites that previously shared the server. Most web hosting plans now provide many resources to guarantee fast page loading times.
Pros-
Low cost, making it perfect for small-scale websites. No technical skills are necessary.
Options for the server that have been pre-configured
There is no need to worry about server management or maintenance.
Cons-
Limited functionality
Access to the server configuration is restricted to the bare minimum.
Increased traffic on other websites might impact the speed of your website.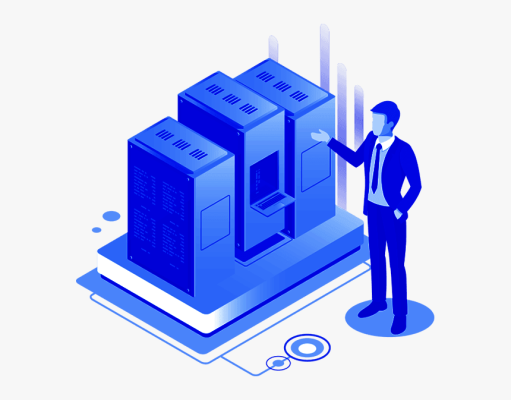 The term "VPS" refers to the virtualization of a private server. Like shared hosting, virtual private servers (VPS) are located on the same physical server as other websites. VPS customers, on the other hand, have their own partitions, each with its own set of allocated resources. It's possible to buy more memory, storage, and computing power, but it comes at a cost.
Virtual private server (VPS) hosting is best suited to clients who have the ability to manage their servers. VPS customers may install their preferred server operating system, such as Ubuntu, CentOS, or Windows Server, on their virtual machines since they have root access to the partition. For running web applications created for these platforms, there is a great deal of customization accessible.
Some hosting companies use general phrases like "Business Hosting" or "Premium Hosting" to describe VPS Hosting handled in-house by their staff. It would help if you did your homework before joining up for any of these services since customer service, membership information, and rates may all vary widely.
Pros-
Increased traffic on other websites does not affect the performance of your website.
Root access to the server is required.
A high degree of customizability
Cons-
Users will want technological skills to administer it.
Even though it is very inexpensive, some customers may need to pay a developer to operate the virtual server, which will raise the total cost of ownership.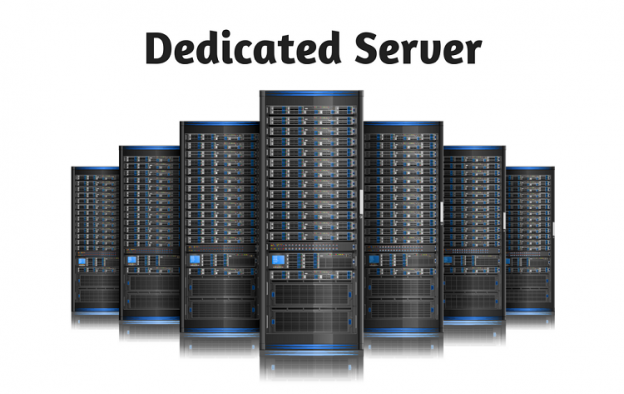 There is no limit to how much space you may use on a dedicated server. Unlike a virtual private server, you don't have to share the space with other websites or applications. You're effectively renting a web server from your service provider. You may also count on experienced assistance and knowledge whenever you need it.
Enterprise-level websites should only use this high-end web hosting service. Renting a dedicated web server for a small or medium-sized company does not have to cost thousands of dollars a month.
Pros-
A complete understanding of how the server is configured
High levels of dependability
Root access to the server is required.
Cons-
Costly and geared more at huge corporations.
Expertise in computer technology and server administration is essential, and working independently.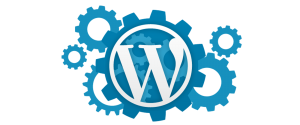 A WordPress-optimized server environment is provided in this sort of service, which helps your site load quicker and reduces the likelihood of any problems. Other forms of web hosting, on the other hand, are still compatible with websites built using this popular content management system (CMS).
Typically, WordPress hosting plans include features such as pre-installed themes, plugins for fundamental tasks such as caching and security, and additional tools and resources for users.
Pros-
Low-cost and user-friendly for newcomers
Improved performance.
A customer service crew that has been educated on WordPress difficulties
WordPress plugins and themes that have been pre-installed
Cons-
It is not recommended for non-WordPress websites to use this hosting.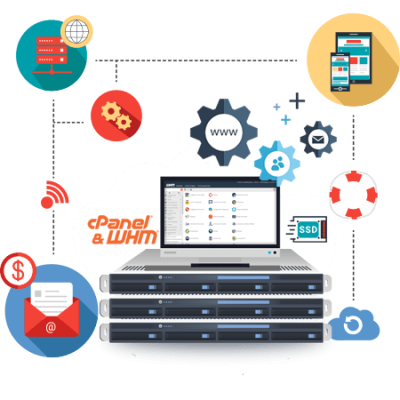 According to Wikipedia, a corporation or a person may buy or rent disc space and bandwidth from another service provider under the terms of a reseller hosting business. Their ultimate objective is to resell the items and services they have bought to another third-party business or person. It was from this notion that the phrase "resell" was derived.
Reseller hosting provides you with a plethora of wonderful advantages some of them are mentioned below-
Pros-
Lower expenses and costs
Business is the primary focus
Room for growth and income opportunities
Cons-
Reliance on the Apex Web Hosting Agency to a significant extent
The Level of Difficulty Is Extremely High
How to Select the Most Appropriate Web Hosting Service Provider?
1. Control Panel
You'll be able to manage your hosting account without needing to connect to the webserver if you use a hosting control panel. As a result, it is preferable to choose web hosts that offer a user interface that is simple to manage and can be used by users of varying skill levels.
Make certain that the service provider is well-equipped with modern security procedures to assist in protecting your site from malware or distributed denial of service (DDoS) assaults.
They may contain features like access control, virus detection, automatic backups, and software upgrades, among others.
3. Customer Service Available 24 hours a day, seven days a week
Round-the-clock customer or technical assistance comes in helpful if your website has unexpected slowness, crashes, or even security breaches. Investigate whether the host offers additional assistance resources such as tutorials and knowledge bases.
Suppose a good hosting plan includes free add-ons and services such as an SSL certificate, a corporate email account, or a content delivery network. In that case, it represents exceptional value for money (CDN).
In addition to selecting web hosting services with sufficient disc space, processing power, and bandwidth, you should search for other things that will make your website perform smoothly as well as possible.
Look for website hosting reviews that give in-depth information on various web hosting service providers on the internet. You will be able to observe how well the provider's servers work in real-time if you read online evaluations containing uptime and download speed information.
7. Uptime of a web host
Frequent and unexpected downtime may negatively influence your company and your clients' faith if your web servers are not properly maintained or are unreliable. As a result, be certain that the host you choose provides the uptime guarantee that they offer.
An uptime guarantee and reasonable terms of service demonstrate the dedication of hosting businesses to keep their systems up and functioning at all times.
Conclusion-
A lot of decision-making goes into developing a new website, including where and how it will be housed.
When starting an online company, blog, or any other kind of website, you'll need to get a hosting account first. For your website to be accessible over the internet, you'll need to use a web hosting provider.
You may choose a cost-effective and trustworthy solution for your website by learning the fundamentals of web hosting and the many kinds of web hosting services.
Think over your requirements and weigh the benefits and drawbacks of various services and hosting providers.
Alternatively, you may reach out to our customer service staff at any time by leaving a comment here or by calling our toll-free number.