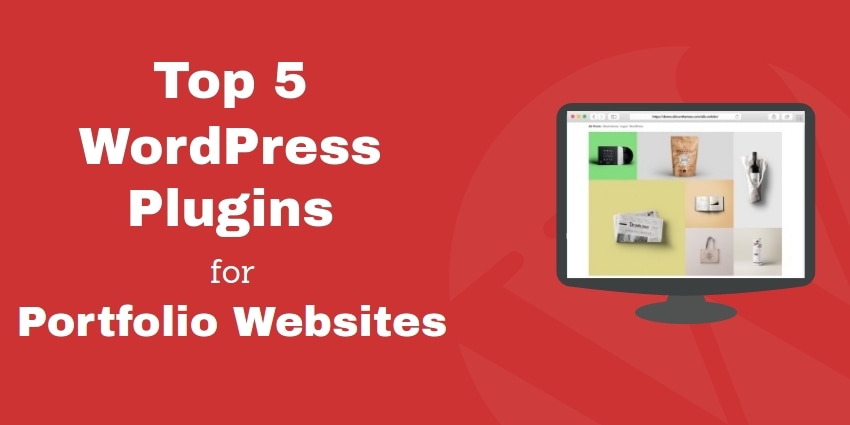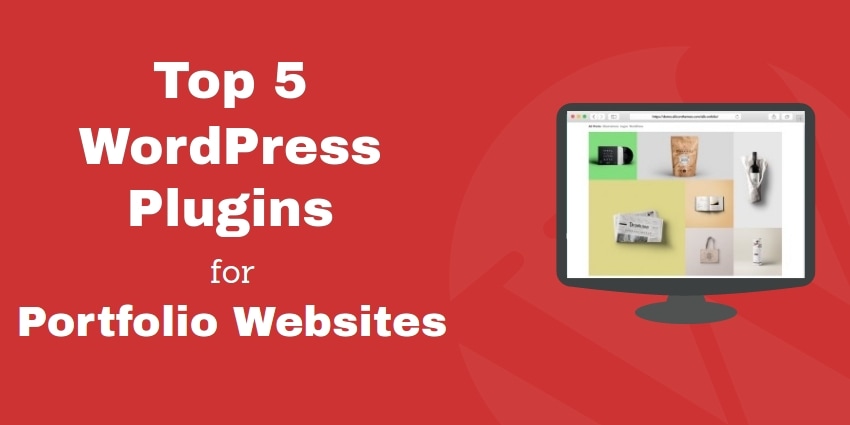 If you're a creative-type, showing off the quality of your work will be one of the most influential factors when it comes to securing work. As such, displaying your work in a stylish portfolio is fundamentally important.
The default version of WordPress allows you to add images to posts and pages, but this is rather limited — if you're serious about attracting new clients, it just won't cut it. Remember: if you're claiming to be a professional, creative individual, then you need a professional looking, creative portfolio, right?
The good news: there are loads of great portfolio plugins available for WordPress, to allow you to build a beautiful showcase for your work. Many of them are beginner-friendly, and come with enough customization options to make your portfolio your own. Today, I want to introduce you to 5 of the best portfolio plugins.
1.. The Grid – Responsive WordPress Grid Plugin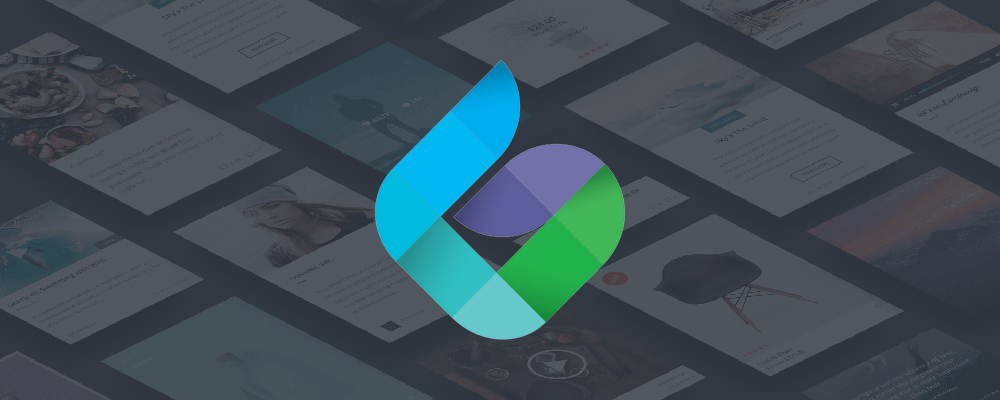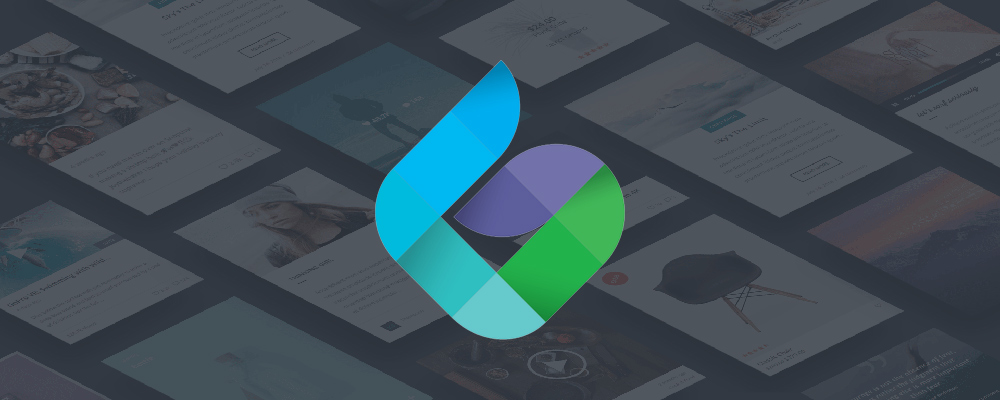 The Grid is one of the most powerful builders to create your own custom photo gallery or portfolio grid (though you can use it to build your blog, staff page, testimonials, and even your WooCommerce Store). With the Grid you aren't limited to a set number of styles – you can create your own from scratch. Use the skin builder to choose custom fonts, edit the hover state, select media, add animations, define excerpts, and resize elements. Then apply your styling to a grid, masonry or justified layout.
But that's not all. The Grid also includes a live ajaxed preview, supports custom post formats, integrates with WPML (for translations), includes adjustable rows and columns, and even full width/height grids. Plus many media formats are supported, including HTML, Vimeo, Youtube, SoundCloud, and of course images.
2. Envira Gallery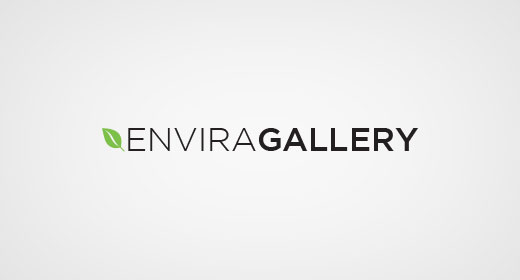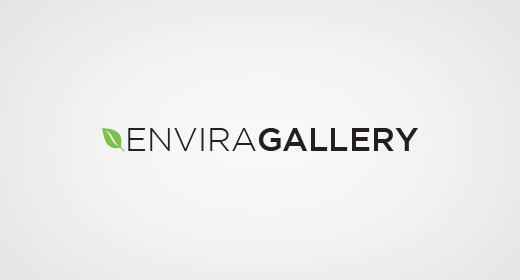 Envira is a premium WordPress gallery plugin. It allows you to create beautiful image galleries and albums. Already used by thousands, Envira Gallery is the best WordPress plugin for photographers and designers.
Creating a portfolio with Envira Gallery is quite easy. Simply create galleries containing your portfolio items. Group galleries into Albums, and you are good to go. You can add your portfolio items anywhere on your WordPress site with the click of a button.
For detailed instructions, take a look at our guide on how to add a portfolio to your WordPress site.
3. Nimble Portfolio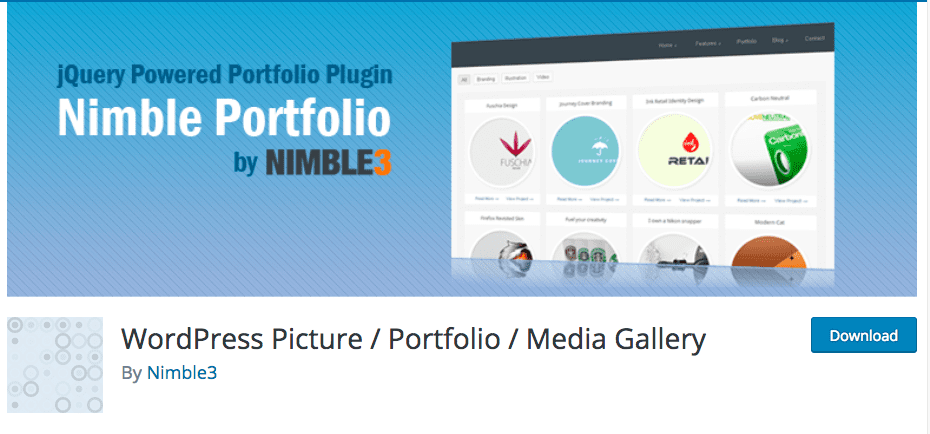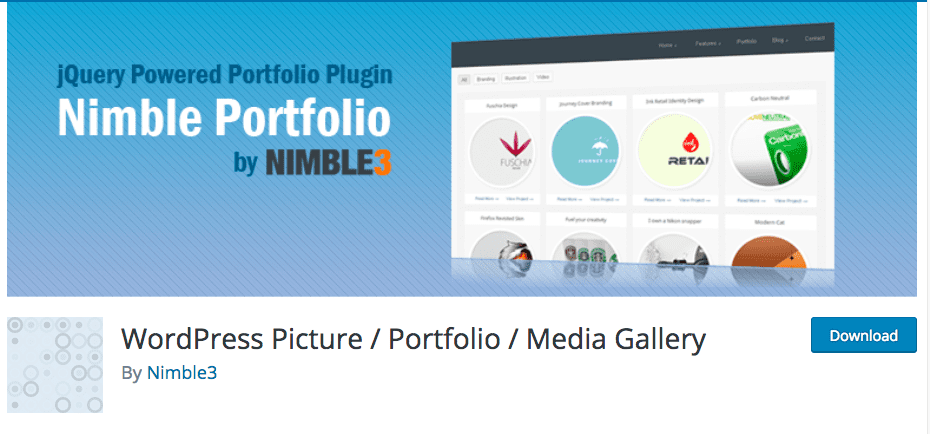 Nimble Portfolio is a feature-packed portfolio plugin that's entirely free. With this plugin, you can create a wide range of different types of portfolios. For example, you can create galleries filled with posts, pages, images, videos, and even WooCommerce products.
Each element of your portfolio is displayed in an attractive circular thumbnail. Once your users click on a certain element of your portfolio it'll pop-up in a lightbox.
There's also a built-in filtering feature that lets your users sort your portfolio based on the type of media they want to see. Plus, your portfolio will look good on any screen size as the plugin automatically creates responsive portfolio pages.
If you want to add even more features to your portfolio, then there are a number of premium extensions you can purchase. These will give you additional options like more sorting options, portfolio skins, light boxes, and more.
4. JetPack Tiled Galleries Free WordPress Plugin

If you'd prefer a free plugin for displaying your portfolio in an eye-catching way, look no further than JetPack. WordPress' own all-in-one style plugin includes built-in support for styled, tiled galleries. This makes it super easy to add galleries to your website (perhaps with no new plugin needed if you've already got it installed).
The Jetpack galleries include a few styles (tiles, squares, circles), multiple column options, custom widths, and an optional single image gallery view. The portfolios are also fully responsive. Once you've activated the Jetpack tiled galleries features, you simply insert galleries to posts like normal – except they'll be styled (automatically) according to your Jetpack settings.
5. Essential Grid Premium WordPress Plugin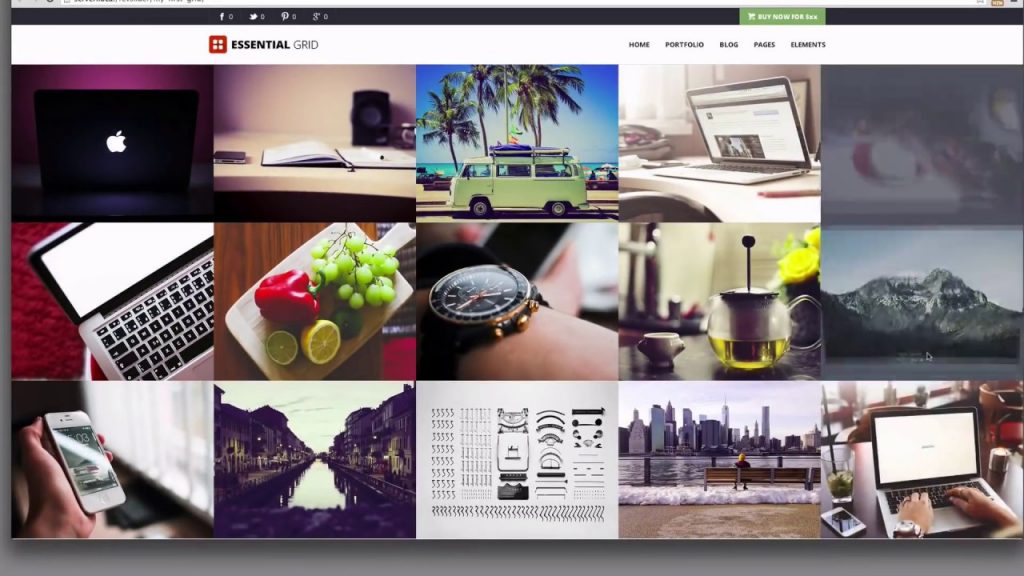 Essential Grid Premium WordPress Plugin is an all-in-one portfolio builder. It truly shines in its flexibility and versatility. If you're not quite sure how you want your portfolio page to be structured, then this plugin can be incredibly useful.
It's equipped with 30 different skins you can use to craft a unique portfolio. Plus, it has its own drag and drop builder that allows you to create your own skin, giving your portfolio a one-of-a-kind look.
No matter what kind of media you want to use for your portfolio, this plugin can more than likely support it. You'll be able to craft a portfolio with images, audio, video, blog posts, logos, and even WooCommerce products.
Every portfolio you create is also fully responsive and can be filtered by your visitors so they can see the exact kind of content they wish.
If you're looking for a premium WordPress portfolio plugin that affords you the flexibility to do whatever you desire with your portfolio, then this plugin is worth checking out.
Which WordPress Portfolio Plugin Should You Use?
That rounds up our list, but which of these portfolio plugins is actually right for you?
Well, I think a large part of that depends on what type of work you need to display.
If you just want to display some images in a grid or pull in content from a "portfolio item" post type that you've created, you'll probably be happy enough with any of the grid plugins. If you have any specific needs, you'll want to poke around the feature list and demos – for example, some have better video players than others. But at a high level, they're all doing mainly the same thing.
If you're looking to show off websites that you've built, give WP Portfolio a look because the way it offers a live preview is pretty unique.
And if you're looking to showcase video or audio, definitely make sure to pick one that lets you embed the player right in the portfolio. A lot of them will do it, but I especially liked the way Essential Grid handles externally embedded videos (example here).
Remember, to use any of the awesome plugins above you're going to need a host, a domain name, and a website running WordPress. If you haven't found the right host yet, consider Webhostingworld.net's WordPress hosting.