Basic Domain Facts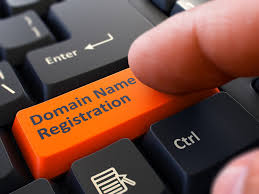 Before you make your purchase, take some time to learn what a domain name is, how it works and who owns them.
A domain name is an identification string that defines a realm of administrative autonomy, authority or control within the Internet. – Wikipedia
Essentially the domain name translates the IP address into something we can brand and remember. Otherwise, we would all have to type IP addresses into our browsers, which look like phone numbers.
Search engine optimization (SEO)
SEO is the process of affecting the online visibility of a website or a web page in a web search engine's unpaid results—often referred to as "natural", "organic", or "earned" results. In general, the earlier (or higher ranked on the search results page), and more frequently a website appears in the search results list, the more visitors it will receive from the search engine's users; these visitors can then be converted into customers – Wikipedia
Domain Name That will Stand the Test of Time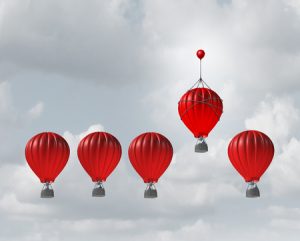 When choosing a domain extension, choose one that is compatible with your business, one that is seen as trustworthy, and one that is well-known. Experts have long thought that .com, .edu, and .org rank the best on search engines and that the new domains may hurt your search engine rankings, but there is little evidence of this and not much research has been done.
 Domain Name for SEO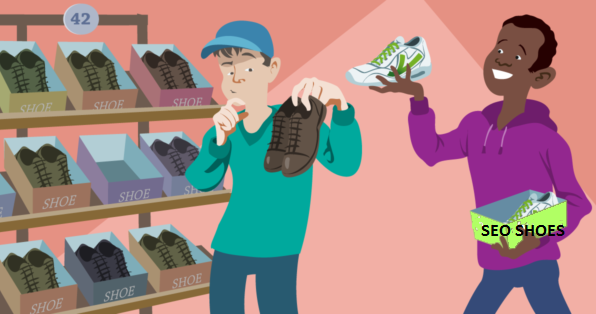 Branding
Use branding to distinguish yourself. Using a unique moniker is a great way to build additional value.
Exact Match Domains (EMDs)
An 'Exact Match Domain' is one that matches exactly a keyword phrase, with no hyphens. Examples are:
Keywords
Stay clear of domain names that consist of multiple keywords separated by hyphens, such as email-marketing-services.com
TLDs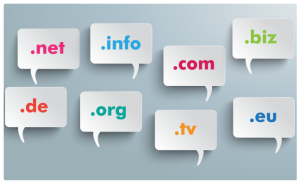 'Top Level Domain' (TLD) refers to the extension that follows your domain name.
Nine times out of 10 you're better off going with .com because it's the most widely recognized and trusted TLD.
Some TLD's in particular, such as .biz, .us, .info, and .ws, tend to be associated with spam and should be avoided.
Make it memorable
Word-of-mouth marketing is still the best of all. If you want to help your brand spread faster, make your domain easy to remember. Having a great website won't matter if no one can remember your domain name.
Length
Try to keep your domain name to about 15 characters in length or less. With URLs, shorter is always better.
Hyphens
You should not use hyphens in your domain. Because spam websites generally use domain names with hyphens contained. Then, try to avoid it and do not make Google misunderstand your website as spam.
Intuitive
Choose a domain name that won't leave people wondering what it is you do. In other words, your domain name should be highly intuitive.
Avoid Ambiguity
Make sure your domain name has only one meaning (the one you intended).
Here are some examples of real domain names that have more than one meaning:
oldmanshaven.com
itscrap.com
Conclusion
Your domain is where you do business online. Just as in real estate, location matters. Having a domain that clearly tells your user and the search engines who you are and what you do can help you establish your brand online. Don't just pick a domain; take some time and choose the right domain for your business.