Before making your purchase, take the time to learn what a domain name is, how it works and who it belongs to.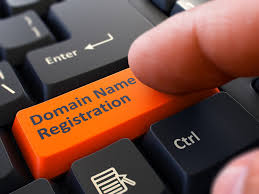 The domain name translates the IP address into something we can mark and remember. Otherwise, we would all have to type IP addresses into our browsers, which look like phone numbers.
But first, let's understand what a domain name is….
A domain name is globally recognized by Web servers and online organizations and contains all relevant destination information. Therefore, website visitors must know the exact domain name to use an organization's Web-based services.
Domain names are used all over the globe, especially in the area of networks and data exchange. The following points describe how they operate and how they are applied:
Domain names are two sections separated by a dot, such as example.com.
A domain name may identify a single IP address or a group of IP addresses.
A domain name may be used as an alternative IP address by a host or organization since domain names are alphanumeric (rather than all numbers), making them simpler to remember.
A domain name is a part of the URL used to identify a website.
The top-level domain (TLD), or group to which the domain name belongs, is indicated by the portion after the dot. For example,.gov is the TLD for government domains in the United States.
The system converts the IP address in the domain name's backdrop to a recognized, alphanumeric domain name (DNS).
Next,
What is SEO?
SEO ~ Search Engine Optimization
SEO is the practice of influencing how a website or page appears in a search engine's unpaid listings, often referred to as "natural," "organic." In general, the earlier (or higher on the search results page) and more frequently a website appears in the search results list, the more visitors it will receive from search engine users; these visitors can then be converted into customers – Wikipedia.
Search engine optimization (SEO) is essential in digital marketing because individuals do billions of searches every year, frequently finding commercial information about goods and services. Many firms use search as their major source of traffic on the Internet, but it may also be used to supplement other marketing efforts. Therefore, having a better search engine ranking than your competitors may significantly influence your business's bottom line.
Search results have evolved to provide people with more direct answers and information likely to retain them on the results page rather than push them to other websites.
If you're interested in increasing your company's exposure, you may want to take advantage of features such as rich results and Knowledge Panels that appear in searches.
Overall, SEO is the pillar of a well-rounded marketing strategy. As soon as you figure out what your website visitors are looking for, you can utilize that information to improve your online presence's many aspects.
Okay, let's get to the basics of choosing a domain name.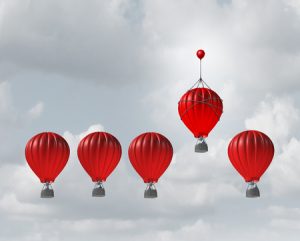 When it comes to building your brand or company, selecting a domain name might be one of the most significant tasks you take. Your domain name is always the first thing that a visitor notices, and it may have an impact on their perception of your website and brand. A well-designed domain name may attract users' attention and generate online traffic, while a carelessly chosen domain name may have the opposite effect.
Make sure you choose a domain extension that matches your business needs is trustworthy and recognized. For example, experts have long believed that the most important domains are.com, .edu, and .org, and that new domain will hurt search engine rankings. However, there is no evidence that this is true, and only a few studies have been conducted.
Here are some guiding ideas for choosing a name that both expresses and benefits your brand, even though it is not an exact science and there are no hard and fast laws to follow.
Try Keeping these tips in mind when selecting a domain name: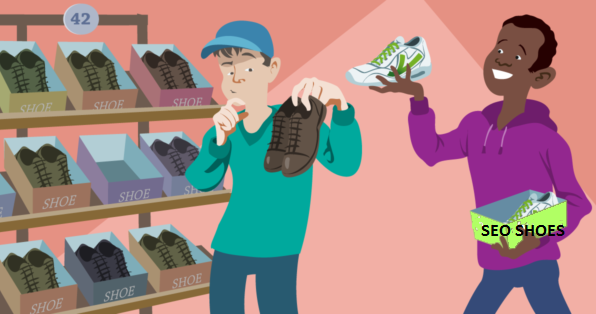 1. First, avoid confusion by choosing an easy name to remember.
Research conducted by Domain Registration.com discovered that the most frequent name is roughly 12 characters long.
Please keep the number of characters to a maximum of six to fourteen characters. Fortunately, most of the shorter domain names have already been registered and sold for a substantial sum of money. As a last resort, you can always include your company's name in the design to make it more distinctive.
2. Avoid numbers and hyphens:
People often confuse numerals and hyphens: for example, when someone hears your website address, they may not realize that you're using a numeric (5) or a written (five), or they may miss or lose the hyphen altogether. Register all potential versions of your domain name to provide an extra layer of protection.
You should avoid using hyphens in your domain name owing to the high popularity of domain names that include hyphens on spam sites. As a result, do all you can to avoid this and keep Google from mistaking your website for spam.
3. Research about it:
Before registering the domain name, make sure it hasn't already been taken by someone else on social networking sites or that a trademark hasn't already been registered for the name.
When choosing a domain name, check that it has not already been registered, is not protected by copyright, or is not used by another firm. Unless you respond promptly, this might result in a legal tangle that could lose you both your domain name and your reputation.
4. Avoid ambiguity
Consider the meaning of the words in your domain name (what you meant). Domain names that have different meanings can be found in the following list of examples:
Ø oldmanshaven.com
Ø itscrap.com
5. Exact Match Domains (EMD)
Exact Match Domains n don't have a matching dash and keyword. Keyword phrases by word. Here are some examples:
6. Keywords
Avoid using domain names that include many keywords separated by hyphens, such as emailmarketingservices.com, as they are difficult to remember.
7. TLD Top Level Domains
TLD is an abbreviation for "top-level domain," which is the extension that appears after the domain name in a URL after the period.
Nine times out of ten, choosing an a.com domain name is preferable since it is the most well-known and reputable top-level domain extension available.
Some top-level domains (TLDs), such as.biz,.us,.info, and .ws, have a bad reputation for spamming and should be avoided at all costs.
The Internet Corporation for Assigned Names and Numbers (ICANN) is the organization in charge of coordinating the assignment of domain names and IP addresses on the Internet.
Historically, top-level domains (TLDs) reflected the purpose and kind of a domain, as well as the geographic region from which it was derived. ICANN has always been quite stringent when it comes to the development of new top-level domains (TLDs). Still, in 2010, it decided to relax its rules and enable the formation of a slew of new generic TLDs and TLDs for company-specific trademarks.
Top-level domains are also referred to as domain suffixes in certain circles.
Conclusion:
Your domain is the location from where you do business on the Internet. Location is critical in business, just as it is in real estate investing. Online brand development requires a domain name that expresses who you are and what you do. This will assist you in establishing your brand with your users and search engines. Don't simply choose a random non-domain.