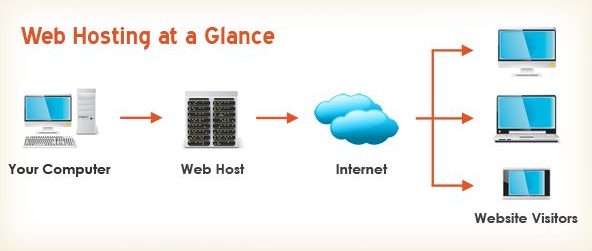 New to hosting, and you don't know where to start? We can help! There are many things to think about when it comes to web hosting, websites, and providers. Our job is to help you get out of all your problems, so don't worry about it! The more you read, the more you will understand.
What is web hosting?
Web hosting is a service that allows companies and people to publish their websites or web pages on the Internet via the use of a computer network, which is known as the World Wide Web. It is the organization that offers the technology and services that enable visitors to access a website or webpage shown on the Internet that is known as a web host, also known as a web hosting service provider. Websites and other digital information are hosted and stored on dedicated computers, which are referred to as servers in the industry. In order to visit your website, Internet users must first input the URL (or domain name) of your website into the address bar of their computer browser. They will then be connected to your server using their computer's web browser, and your webpages will be sent to them through the browser.
To host with most hosting firms, you must own your domain. However, if you do not already have a domain, the hosting firms will assist you in obtaining one.
Now, let's understand what web hosting services are:
A web hosting service is a sort of Internet hosting service that hosts websites for customers, i.e., it provides the tools needed to construct and manage a website and makes it available on the World Wide Web. Web hosts are companies that provide web hosting services.
Here are some features you should be expecting from your hosting provider:
Most hosting companies demand customers to have their domain name. Therefore, you may establish domain email accounts (e.g., yourname@yourwebsite.com) using a domain name (e.g., www.yourwebsite.com) and email account capabilities offered by your hosting business.
FTP allows you to upload files from your local computer to your web server. For example, if you create your HTML files for your website, you may send the files from your computer to the webserver through FTP, enabling your website to be viewed over the Internet.
WordPress is an online website builder. It is a powerful blogging and website content management system that provides an easy method to construct and maintain websites. WordPress runs more than a quarter of all websites on the Internet. Most hosting companies will notify you straight away whether or not their plans are WordPress-compatible. The minimum prerequisites for hosting your WordPress websites are PHP version 7 or above; MySQL version 5.6 or higher.
Web Space:

Disk space on the server where material may be published.

Monthly Bandwidth:

The amount of bandwidth available to us for our account

Control Panel:

A piece of software that enables you to administer your account.

Databases:

MySQL, SQL Server, and other varieties are often used.

Languages supported:

PHP to ASP.NET, indicate the programming languages we use to create our pages.
How Can a Web Hosting Service Help My Online Business?
When visitors put in your domain name, they will be able to access the content of your website. A Web hosting service, on the other hand, achieves much more.
It can assist with keeping your site up – and functioning well — 24 hours a day, seven days a week. This is particularly crucial in the competitive e-commerce business, where downtime may cost you not only revenue but also clients who will quit your site after a bad experience and may never return.
Benefits of a professional Web hosting service:
There are several Web hosting companies available nowadays. As a result, selecting the finest one among them is difficult. Of course, you could go with some relatively affordable services from a reputable web hosting service provider, but it would be like swimming in an empty pool. That is, you believe that no one will visit and maintain your website.
This indicates that these services are not trustworthy and easily hacked since they lack adequate security measures. You will undoubtedly save money with this hosting, but it is not worthwhile to invest in this hosting since it may negatively impact the performance of your website.
As a result, professional web hosting is a far superior alternative for your company's requirements.
When you use free web hosting services, you generally receive a restricted bandwidth and space with many restrictions. As a result, it causes many new problems that may damage client loyalty to your business.
With professional web hosting, you may pick any quantity of data space that meets your needs, and even upgrade or downgrade is based on the scalability of your organization. It contributes to a modest increase in internet traffic, which benefits your company.
Every web hosting service provider offers at least one domain name to its customers to foster brand loyalty. Your reputation may be compromised if you utilize free web hosting services since they may employ a subdomain that advertises their services rather than yours.
There is also a restriction to the number of email accounts selected. You will not have such complications with professional web hosting, and you will be able to choose your email accounts and your domain.
Possibilities for Search Engine Optimization:
It's tough for companies to get their websites to the top of search engine results when they use free hosting providers since they don't offer many SEO options. However, when you choose a competent web host, you have practically total control over your website's search engine optimization efforts.
SEO operations may be optimized for a longer period if you develop your content.
Using a professional web hosting provider gives you access to more sophisticated security solutions and the expertise of system experts who are dedicated to ensuring your site's safety.
Virus scanning, security audits, spam filtering, and OS upgrades are essential security procedures professional online businesses use. They're also capable of closing all of your server's security flaws and shielding them from outside threats.
Web hosting providers usually provide different levels of web hosting services that include: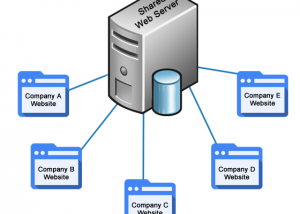 One of the most prevalent types of Web hosting service is shared hosting. Web hosting companies often offer it, typically having many Web servers on-site. Upon signing up with the provider, a logical partition/space on the Web server is established for each website, which holds data for that website exclusively. Other websites are also present on the same Web server, sharing storage, computer capacity, network, and other resources simultaneously. Shared hosting is a less expensive alternative to dedicated hosting since it is a shared service.
Shared hosting is suggested for smaller websites, does not get a high volume of Web traffic, has far lesser security concerns, and needs cost-effective website hosting options.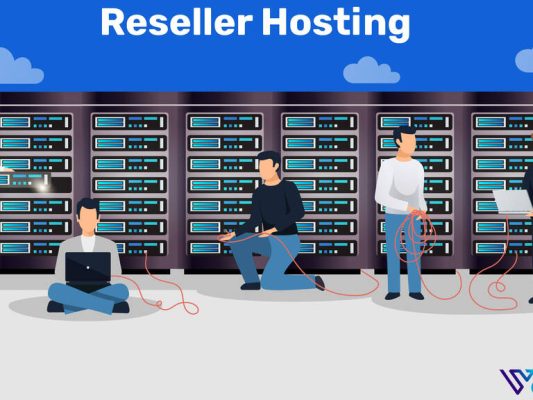 Reseller hosting is a hosting service in which you, the reseller, rent out your services to consumers while generating a profit. These web hosting services include server bandwidth, CPU, storage space, RAM, etc.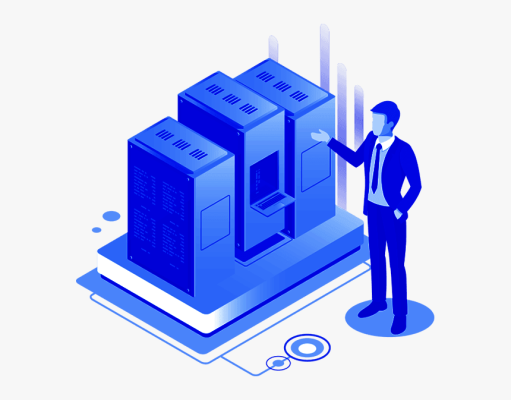 Dedicated hosting is a kind of Internet hosting in which a company rents a full server, usually located in a data center. The host supplies the server hardware administrative and other services. This is seen as a more flexible option for the client since, unlike shared server arrangements, it offers the organization complete control over the server, its software, and security mechanisms. A dedicated server may be less costly in certain instances.
Dedicated hosting is also known as dedicated server hosting or managed hosting.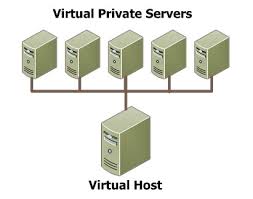 A VPS, or virtual private server, is multi-tenant cloud hosting. Virtualized server resources are made available to an end-user over the Internet through a cloud or hosting provider. This type of cloud hosting is called "multi-tenant cloud hosting." This means that each VPS is installed on a physical machine run by the cloud or hosting provider. This machine has a lot of other VPSS.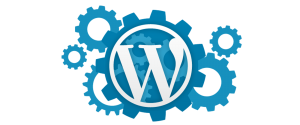 WordPress web hosting is a kind of hosting that has been specifically designed to accommodate WordPress. The additional features you get will be determined by the kind of WordPress hosting you choose. However, most of the time, it will include features such as one-click installation, which allows you to rapidly install WordPress on your website, as well as automatic upgrades to the WordPress core. These are only a few examples.
As a general rule, WordPress hosting will have a support team better at solving technical problems with WordPress than your standard hosting support team.
Take note that WordPress hosting is not required if you want to run WordPress on your site. There aren't many things you need to run WordPress on almost any host.
We now hope that you have received all of the information you need and that your questions have been answered. Please go here for attractive package discounts on different web hosting services.