When a web hosting provider offers disc space on a webserver to keep a website's files, the website is hosted. The code, images, and other components that comprise a website may all be seen online thanks to web hosting. Every website you've ever visited has its own server.
In an essence, web hosting is the practice of renting or acquiring Webspace to hold a website. Furthermore, website content such as HTML, CSS, and images must be saved on a server in order to be accessible online.
Before choosing a particular website, let's first understand the different types of web hosting.
There are mainly 5 types of hosting-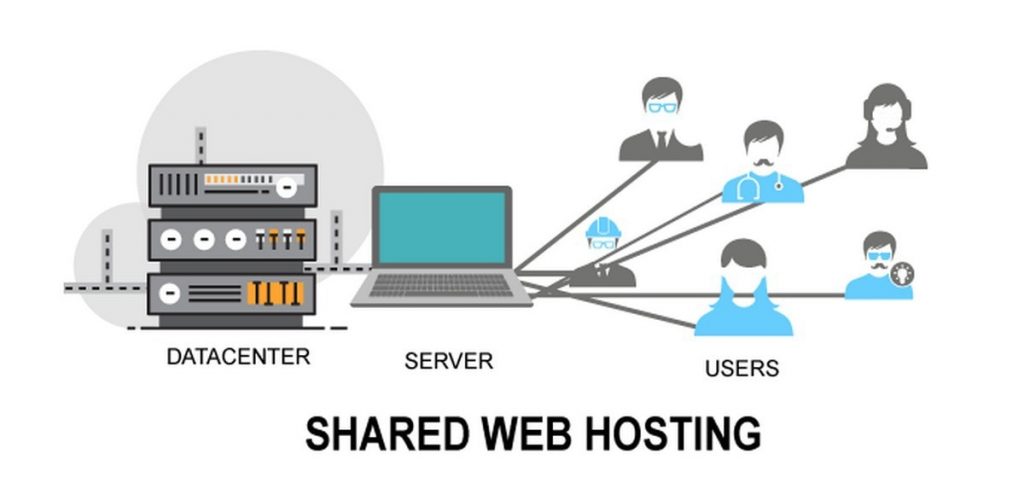 Shared hosting is a Web hosting service that enables numerous websites to share a physical Web server and its resources. Shared hosting divides a Web server conceptually to accommodate, serve, and administer several websites.
With shared hosting, all of the data is stored on a single server, and that server is in charge of sending up information about several sites at once. A dedicated server, on the other hand, only hosts one website at a time.
In comparison to dedicated hosting plans, shared hosting plans are much less expensive. Because the server is owned by the host, you don't have to worry about maintaining it.
let's look at some advantages of shared hosting:
It is less expensive
It's flexible.
What are the restrictions related to shared hosting?
Memory is limited: They limit how much bandwidth and other resources a site can use. This can make it hard for a site to get what it needs. If your site grows to the point where it takes up more resources than it should, you may need to change your hosting plan.
There is a lot of spam and hacking going on: Many web hosts watch what happens on shared servers for security and performance reasons. If your site is being spammed or hacked, your host may decide to temporarily or permanently shut it down.
Selecting a shared hosting plan:
In the beginning, it can be hard to figure out all the different types of web hosting that are out there. If you want to make a choice when you buy your first hosting plan, you need to learn more about shared hosting providers and how this hosting works.
You and your site might be better off with a shared hosting plan. Webhostingworld.net has one of the best shared hosting solutions on the market at a great price. Whether you run a small business, blog, or build a website, this is one of the best options.
In addition to unlimited bandwidth and storage, free privacy protection, a free SSL certificate, automated backups, and 24*7 guaranteed customer support. If you choose to upgrade the plan, we also help you with unlimited websites! Choose a plan now!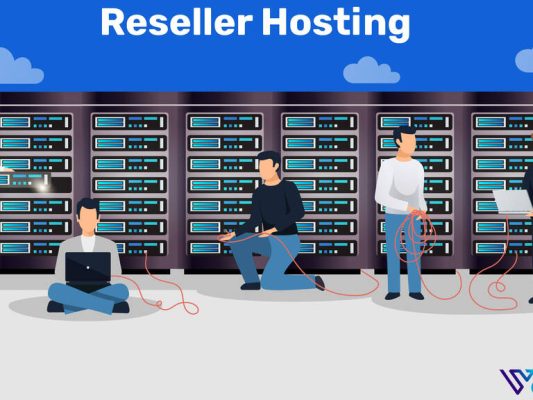 Reseller hosting is a Web hosting business model. A Web hosting provider enables an individual or third-party organization to sell some or all their Web hosting services. Reseller hosting allows a company to function as a Web hosting provider without creating, running and maintaining its Web hosting infrastructure.
In basic words, it is a hosting service in which you, the reseller, rent out your services to consumers and generate a profit. These web hosting services include server bandwidth, CPU, storage space, RAM, etc.
Advantages of reseller hosting:
Reseller hosting has several packages that give users many resources for a low price. Retailers sell just one or two items at the same price as wholesalers sell many at a lower price. Reseller Hosting Business is the best choice for people who want to start a new business.
If you have a website that gets a lot of traffic and has a lot of pages, reseller hosting is the best choice. Also, if your business has a lot of different websites, you get more space and more features if you use reseller hosting services.
Disadvantages of reseller hosting:
Customer Service Demands a Lot of Time:
Regardless of the hosting, answering consumer questions is a must if you start a web hosting firm. Furthermore, if you don't spend enough time diagnosing and addressing issues, it might harm your company's image.
Limited Access to the Server:
There are many things you'll have to do through your web host. Unfortunately, reseller hosting doesn't give you full access to the server.
Conclusion:
It's clear now that Reseller Hosting in India is good and bad. You can start a new Reseller Hosting business with the same. People who design and build things also like it. However, reseller hosting may be hard for people who haven't learned how to run a professional website. Because of this, it is best to do a lot of research and find a more comfortable option for you.
Please check out our reseller plans here if you aren't sure.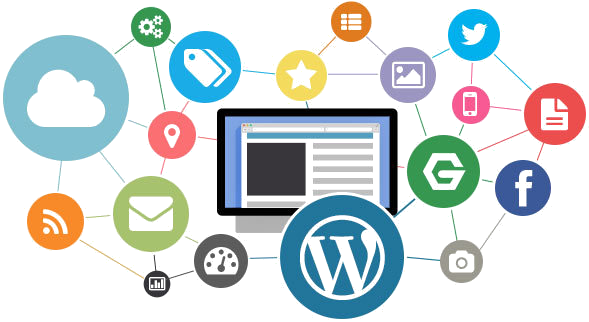 WordPress is the world's most popular website building tool. It gives you access to thousands of free themes and plugins that help simplify the design process and allow you to add powerful features with just a few clicks.
Benefits of WordPress hosting:
The best WordPress security practices. The most important thing a managed host can do regarding security is removed malware. If your site gets hacked, a managed WordPress host's support team may be able to help you clean it up, but it's not always possible. Someone else can do this for you. Just make sure you know how to get rid of malware, so you can act quickly when it comes up.
Faster sites and better performance
The ability to resell hosting
Disadvantages of WordPress hosting:
Frequent Theme and Plugin Update.
Website Vulnerability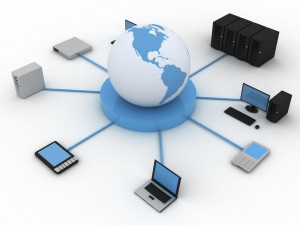 Many virtual private servers share one physical server, but they act like separate, different servers. A VPS is a step between shared hosting and having your computer. VPS instances share hardware resources, but each gets its computing power share, even though they all share hardware resources.
Advantages of VPS:
Increased Reliability:

With VPS hosting, you get more reliability and stability than shared hosting. Most of the time, only a few servers are on the same node. This helps to make sure that things work and stay online.

Improved Performance:

When more of your resources are focused on the needs of your business, you can do a lot better. For example, it takes less time for your site to load on a visitor's browser because your site has more capacity and processing power. This leads to more interaction, better conversion rates, and a rise in your SERP ranking.
Disadvantages of VPS:
More Expensive-

Virtual private server hosting is more costly than shared hosting. However, unmanaged VPS hosting is often less costly than managed VPS hosting. While the cost is greater, you receive more bang for your buck when compared to shared hosting. It is also less costly than dedicated server hosting.

Not as Secure–

While VPS hosting is safer than shared hosting, it falls short of dedicated server hosting in terms of security. You don't have to share anything with a dedicated server, and you have complete control. VPS hosting only offers you control over the resources that have been given to you.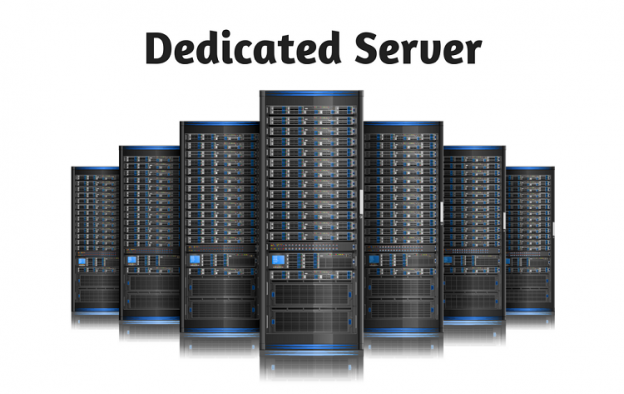 A dedicated server is a single physical server you hire from a hosting provider. You may have complete control (referred to as "root" permissions in Linux) if you desire.
With a dedicated server, you won't have to worry about other websites on a shared server using your resources and slowing down your site.
A dedicated server is often the highest kind of server required if your online company evolves into a presence that receives a substantial volume of website traffic. While the expenses of a dedicated server are substantially greater than those of shared hosting, your company will have grown to the point where you can easily afford the additional expenditures of having your server.
Benefits of dedicated hosting:
Dedicated servers are more reliable and stable than shared hosting. In addition, it ensures that you are not sharing your space with any other harmful program or spammer.
Disadvantages of dedicated hosting:
It should be no surprise that web hosting is more costly than shared hosting choices. The pricing difference is simply because you are not sharing the expense with anybody else. As a result, it isn't always viable for small firms or startups, but you can switch to later down the road.
Unlike shared hosting, where the service provider handles everything, dedicated hosting is entirely up to you. Technical knowledge in server administration and management is required to guarantee the proper operation of a dedicated server. Of course, dedicated hosting completely controlled by the service provider is available, but it comes at an extra fee.
Conclusion:
When selecting the finest web hosting servers for you, consider all of the pros and downsides it may have since it will be with you for a long time. Aside from that, looking at the firms' packages and what they cover is also vital to remember. You can always browse through webhostingworld's plans and packages for exceptional assistance and service.