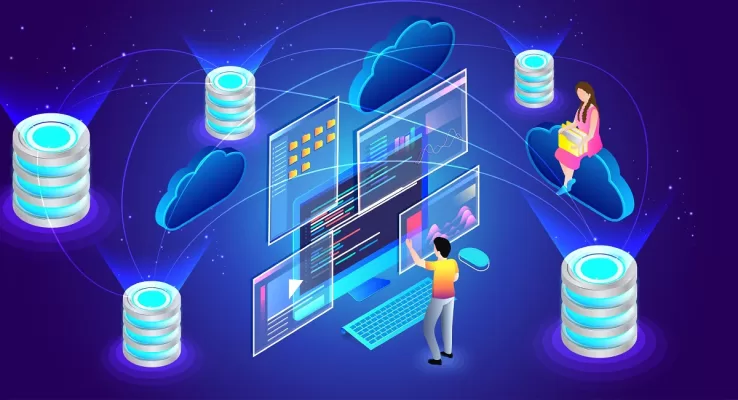 It is no longer an option but rather a need for any business owner, regardless of the size of the company in question. The fact that there are hundreds and hundreds of online firms fighting for your business, each offering thousands of different web hosting plans, may make things very confused very quickly. Nowadays, online searching is the norm, which means your company requires a dependable and easily accessible website for potential customers to find. Therefore, even a simple website that provides information about your company's location, contact information, and hours of operation is beneficial.
Those days of having a business listed in the yellow pages are over; nowadays, if you can't be located in a search engine, your firm doesn't exist. Companies that want to establish an online presence must have a website that can be shared.
Finding a web host is the first step in establishing an online presence. A web host is a company that keeps your website's files on its servers and distributes them to the browsers of your readers and customers. WebhostingWorld is a service that has received positive feedback from readers.
Web hosting services provide variable amounts of data transfers, storage, email, and other amenities on a month-to-month basis. There can also be significant differences in how you pay (for example, monthly versus annual payments), so taking the time to map out precisely what your firm requires for online success is critical. In addition, many of these organizations provide reseller hosting services, which allow you to start your own business by providing hosting to your customers without having to set up your servers.
You should also become familiar with the various web hosting tiers available to you. During your investigation, you'll come across shared, virtual private server (VPS), dedicated, and WordPress hosting services, among other options. Each tier has its own set of specifications and features, which you should take the time to consider.
Let us take a look at the most common types of web hosting plans and assess which one would be the greatest fit for your company's needs, whether you are just getting started online or looking to take your existing online operation to a whole new level of success.
1. Shared Hosting–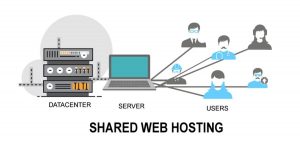 An obvious first choice for many small enterprises and start-ups. The term "shared hosting" refers to a type of web hosting in which a single server houses numerous websites. Site 1, for example, is connected to the same server as Sites 2, 3, 4, and 5. Having numerous websites on the same server reduces the overall cost of hosting, making shared web hosting an attractive option. However, because all the sites on a single server use the same resources, a surge in traffic on one area can affect the performance of other sites nearby. If one site crashes too violently, the shared server could be completely shut down.
Advantages-
Low cost
Simplicity
Disadvantages–
Security
Performance issues
Costing-
At WebHostingWorld, the shared hosting plan starts at as low as $1 per month. Click here to check out!
2. Reseller web hosting-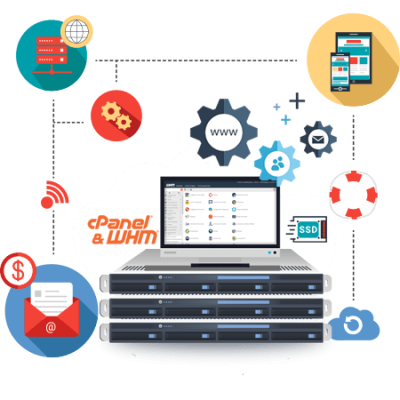 If you're looking to resell web hosting space, a reseller account is the best option.
If you're a reseller, you'll have access to more technical control, invoicing tools to assist you bill clients, and other bonuses.
Reseller web hosting is ideal if you plan to sell web hosting as a business. However, if you're just getting started, your best bet is to continue with a shared hosting package.
Advantages-
Income opportunities
Low cost and expenses
Disadvantages –
Significant dependency on the web hosting company
Too much time-consuming due to customer service.
Costing-
Reseller hosting packages cost anywhere between $10-40; at WebHostingWorld, our reseller package starts at as low as $8 per month. Click here to check out!
3. VPS Hosting-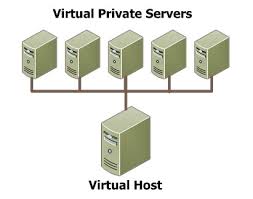 Many sites are hosted on the same server with VPS hosting, just like shared hosting, but that's about it. The two types of hosting aren't the same. A VPS hosting plan is like renting your apartment in a bigger building. You're much more alone than if you had a roommate. It's still possible that a neighboring apartment could bother you, but it's a lot less likely now. When it comes to web hosting, Site A's traffic surge won't have nearly as significant an effect on Site B or Site C. VPS hosting costs more than shared hosting, so that's what you would expect.
Advantages:
More features than shared hosting
Relatively stable and better performance when compared to shared hosting
Disadvantages:
VPS can have limited RAM, processing time, and server disc space.
It is more expensive if you compare it with a shared hosting service.
Costing–
A VPS hosting will cost you anywhere between $20- $40 per month; at WebHostingWorld, we offer packaged deals starting at $25 per month. Click here to check out!
4. Dedicated hosting-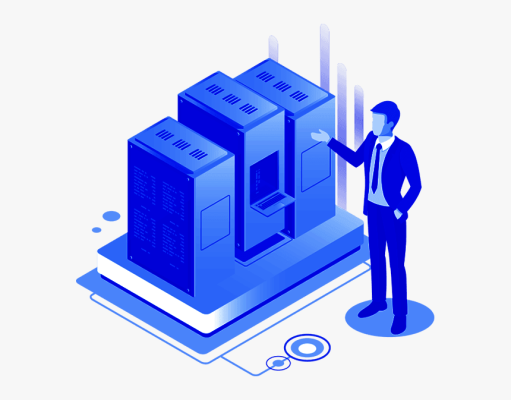 A dedicated server is a single physical server you rent from a hosting company. You can have complete control (referred to as "root" permissions in Linux) if you want.
With a dedicated server, you won't have to worry about other websites on a shared server hogging your resources and slowing down your site.
If your online business grows into a presence that receives a lot of website traffic, you will generally require a dedicated server. While the costs of a dedicated server are significantly higher than those of shared hosting, your business will have grown to the point where you can easily afford the additional costs of having your server.
Advantages:
More reliable and safer in terms of security
Higher performance levels.
Disadvantages:
Highly expensive
Should have the technical knowledge to handle a dedicated server.
Costing–
Any web hosting company will provide you with dedicated servers at $110 and up; at WebHostingWorld, we provide packaged deals on dedicated hosting starting at $119. The packages can be customized according to your requirements and needs. Do check out once!
5. WordPress hosting: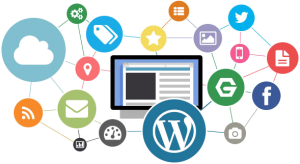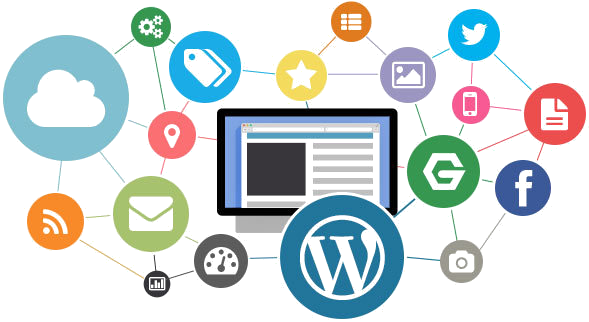 WordPress hosting is for users who want to construct their websites on the popular WordPress content management system (CMS) from WordPress.org. WordPress hosting is free and available to anybody. A variety of configuration options are available while working with this free, open-source blogging and site-building platform.
In addition, you can host your website on WordPress.com, although this is not the same as the hosting described above. WordPress.com utilizes the same code as WordPress.org, but it hides the server code and takes care of your hosting. WordPress.org is a free service. In this regard, it is similar to the entries in our roundup of online site builders. It's a more straightforward method to WordPress hosting, but it's also less adaptable and configurable. However, if you want to tweak, alter, and optimize every part of your site regularly, this may not be the best option for your needs.
Advantages-
User-friendly interface
Easy access to developmental tools
Disadvantages–
It doesn't offer emails and domains
A bit on the costlier side.
Costing–
WordPress hosting costs anywhere from $6 and above; we at WebHostingWorld offer packaged deals on WordPress hosting starting at $4 per month. Do checkout once!
Conclusion–
Other services offered by web hosting providers include domain names, SSL certificates, website creation, website design, affiliate programs, and many more options. If you're interested in learning more about any of our offerings, please look at our website.