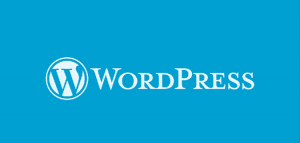 Learning how to utilize WordPress, whether you're starting a blog or expanding your company's online presence, might seem complicated at first glance.
It is not necessary, however, to proceed in this manner. Instead, you will comprehend how to utilize WordPress to complete the essential tasks required to set up your website with a bit of assistance.
WordPress is a fantastic tool for beginner bloggers who are just getting started. It's simple to set up, and it provides a straightforward way to post material right out of the package. After more than a decade of development, the world's most popular blogging platform evolved into the world's most popular Content Management System (CMS).
Listed here are a few of the top WordPress ideas for beginners that will assist you in improving your search engine ranking, increasing conversions, and providing a more enjoyable overall user experience.
Tip#1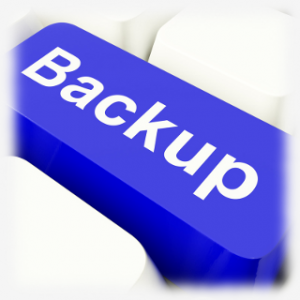 First and foremost, back up your data!
Please make a copy of your website and its content. If there is one advice I can give you about WordPress, it is one that you can set and forget about. You're undoubtedly aware that the most critical component of your WordPress site is the content you create.
Isn't it easy to lose sight of how much effort you've put into your website? Blogs are often established in tiny steps over time. One new post every week or month is sufficient. Now and again, an hour's labor. But when you total up all of your efforts, you're looking at months of work. Consider the difficulty of restoring your website to its previous state in the event of a catastrophic website breakdown.
Your company's reputation and ranking will suffer due to the interruption. The content, on the other hand, is irreplaceable.
Don't take any risks; make frequent backups of your website instead.
Tip #2

Keep plugins to a minimum, and don't forget to update them frequently
When it comes to utilizing WordPress, plugins are what make it simple. Finding the proper plugin is all it takes to add capabilities that would have cost thousands of dollars only a few years ago. However, some plugins are resource hogs. Please don't bother with them, no matter how useful they may be.
Examine the performance of your WordPress plugins using Plugin Performance Profiler (P3). It's essential to utilize P3 to find out whether a plugin is causing your site to run slowly after you've added a few.
Most of the time, you don't need to update your site's plugins or themes for months.
If you don't have the time to go through upgrading, the site will continue to function. It is, however, an error of judgement to do so. For the most part, plugins aren't updated for "feature" updates. However, there are a lot of updates because of security concerns. Update all of your themes and plugins regularly so that they are secure. Hackers go for out-of-date software to take advantage of security weaknesses that haven't been fixed.
When WordPress or one of its plugins needs to be updated, you'll be notified. It's also possible to have it update itself, saving you the trouble of having to do it manually.
Tip #3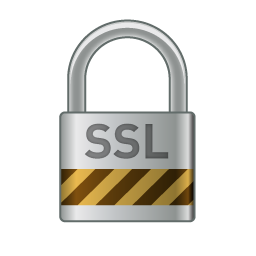 Take care of your security with an SSL certificate.
It's weird to still talk about the importance of security in 2022, even though technology has been around for a long time. In today's world, having a secure website is a given, and Google has made it clear that it will punish websites without the https protocol. Even if there isn't much need for it, SSL certificates are provided free of charge with reputable WordPress shared and dedicated hosting companies. Unless your current web server offers this, it may be time to switch. Get yourself a free Let's Encrypt SSL certificate from your hosting provider if you don't want to expose your visitors' personal information to hackers.
Tip #4
Don't keep your username as "admin."
Is the word "admin" in your username? If this is the case, you are a prime target! This has to be changed quickly. But wait, there's more… you can't alter your WordPress username. Don't be alarmed:
Log into your account as you usually would.
Change your email address in your "profile" section to another email address. Since you can't use the same email address for more than one login, this is the case.
Create a new account with a unique username that does not include Admin, test, administrator, Admin, or root, since these are the most often used usernames targeted by hackers.
You may now use your regular email address as part of your new username. After you've created a new user, you should remove your old one. Poof! That was as easy as eating a piece of cake!
Tip #5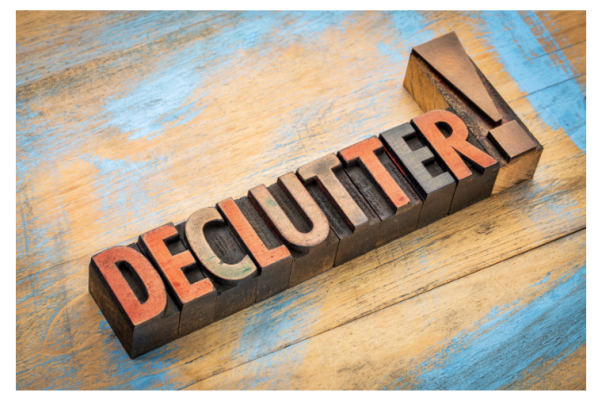 De-clutter!
WordPress provides you with a plethora of customization choices for creating your website. For example, you have the option of placing advertisements, banners, and widgets across your website.
On the other hand, all of these additions serve to clog up your website. This gives the impression that your page is untrustworthy and amateurish. Making your website seem cluttered and disorganized is also incredibly bothersome for your website visitors. It makes it difficult for them to concentrate, which means that your material will not be absorbed and that they will not click on your call-to-action.
While it may be attractive to take advantage of every feature that WordPress offers, in some instances, less is more when it comes to WordPress.
Conclusion-
WP is one of the most powerful content management systems available on the market today. It's simple to use and incredibly customizable, making it suitable for practically any website style.
On the other hand, WordPress is not a platform that can be set and forgotten. So, you'll still need to be involved in the day-to-day management of your website.
At times, it might be a little confusing to navigate through all of the numerous features, services, and available add-ons. Do not, however, allow yourself to get sidetracked. You will notice an improvement in your site's performance if you follow the five basic WordPress tips I've provided above.
Looking for a reliable WordPress hosting service? Click here to know about our affordable WordPress hosting packages!