The times are changing, and with each shift come both benefits and a disadvantage. Cpanel just announced a price increase, and we must confess, they are very pricey. But, did this affect the consumers' minds? Yes, but not as much since alternatives exist… don't they?
All hosting control panels exist to address the same issue: While it is possible to set up your web server using just the command line and complex-looking code, it is not practical. It is much more convenient to utilize a visual point-and-click interface.

That is precisely what the top cPanel alternatives do. They give a surprisingly comparable management experience using a simple design based on efficient, fast-loading code. Some of them are even completely free.
If you don't even explore the alternatives, it will be considerably more difficult to switch in the future if costs become fully unsustainable. Continue reading to learn about your alternatives to creating a backup plan.
But first, let's see what a Cpanel is-
cPanel is a Linux-based control panel with a graphical user interface (GUI) and a collection of tools that make managing a website easier. cPanel swiftly became the dominant player in the hosting management panel market, primarily because it reduces the need for technical server management skills in general server administration. The result is a comprehensive system that allows you to control almost every aspect of your server, from development to directory maintenance.
WHM (Web Host Manager) is another feature available via cPanel.
1. Plesk-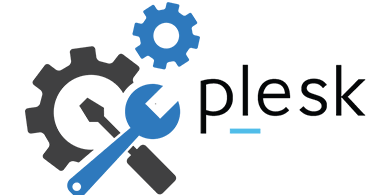 Plesk is the top WebOps platform for running, automating, and growing apps, websites, and hosting enterprises in over 32 languages and 140 countries worldwide. Plesk now has partnerships with 50 percent of the top 100 global service providers. Plesk is the only OS-agnostic platform, operating on over 360'000 servers and automating 10 million websites and at least 19 million mailboxes.
Features of Plesk:
Domains- Domains and subdomains may be added and moved between subscriptions. Set up DNS and DNSSEC.
Backup- Plan incremental backups. Easily restore site/database changes with little free space by utilizing remote storage services like S3, GDrive, OneDrive, and others.
Self-repair tools: Plesk has self-repair capabilities to deal with technical difficulties without needing assistance. With Advanced Monitoring and Grafana charting, you can keep track of the health of your server.
cPanel access for all users on the platform is defined by many shared hosting providers using WHM, a web-based administration tool. As you can see, cPanel is a comprehensive solution that includes everything from application management to server administration.
2. aaPanel: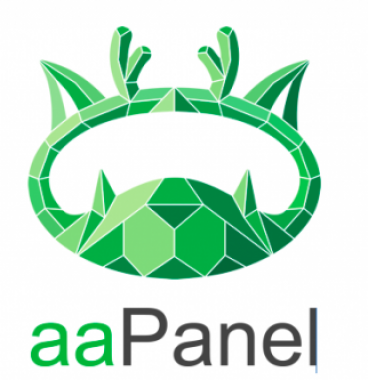 aaPanel, a basic yet effective control panel, may administer the web server using a web-based GUI (Graphical User Interface). It offers one-click functions such as installing the LNMP/LAMP programming environment and applications with a single click.
Their major purpose is to assist customers to save time while deploying, so users can concentrate on their projects, which is good.
Features–
Manageable and creatable database, website, FTP, and much more
scalable LNMP and LAMP
3. Ploi.io: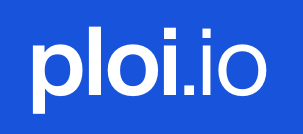 The gadget that makes a developer's life easier takes care of all the tedious labor, allowing you to concentrate on what you do best: creating your application.
You may quickly install whatever site you want, including PHP, HTML, etc. You may utilize Github, Bitbucket, 1-click WordPress installation, or SFTP.
Simple website deployments? They have your back. Ploi will take care of your Laravel, Opencart, Magento, WordPress, or any other framework or system. Begin your journey for free!
Features:
server Installation
load balancing
Laravel optimized
WordPress one-click install
4. SolidCP-

SolidCP is a complete administration interface for hosting companies and IT service providers that automate the provision of a wide range of multi-tenant server services.
All of your Windows servers (and, ultimately, Linux) will be managed via a single, contemporary internet interface.
Users can control server applications such as IIS, SQL Server, MySQL, MariaDB, Microsoft Exchange, Microsoft Sharepoint, Microsoft Lync, Microsoft Skype for Business, Webdav, Microsoft RemoteApp (RDS), and Hyper-V Deployments using a single point-and-click interface on the powerful, flexible, and fully open-source SolidCP platform.
The panel can support an infinite number of servers and is easily extendable. It is totally open-source and free software. Managed by industry experts with over ten years of experience.
Features-
SolidCP is responsive for all devices and aimed for ease of use.
You can manage as many servers as you like with one single interface
Pro has managed SolidCP in the hosting industry for 10+ years.
5. Maestro panel –

MaestroPanel features a user interface that allows you to control pretty complex tasks using a simple web-based user interface.
Features-
Installation Fundamentals:
You may install highly complicated structures by just clicking Next, Next, and Finish with the MaestroPanel, and you will have a professional setup in no time.
Support for Multiple Servers:
In MaestroPanel, several servers may be controlled in a centralized framework. You may divide these servers' functionalities among your clients and build customized bundles.
MaestroPanel offers a user interface that allows you to control pretty complex tasks using a simple web interface.
Technical Support that is Legendary:
When you first start using MaestroPanel, the fascinatingly informed MaestroPanel Experts will assist you anytime you need it.
Licenses are completely free:
Use our free licenses, which we provide to non-profit organizations, students, instructors, open-source projects, education programs, and communities.
6. Webuzo-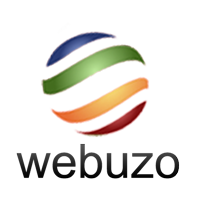 Softaculous Webuzo is a virtual machine that combines several server-based applications and scripts and allows you to deploy them without installing them. Webuzo is suitable for companies, small and medium organizations, and individuals wishing to launch various applications.
Webuzo is also appropriate for web developers that utilize PHP, Perl, Python, and Ruby applications. Webuzo's primary purpose is to help you save time to focus more on your job and less on app maintenance. Webuzo may be installed on a VPS (Virtual Private Server), in the cloud, or at your office (using virtual machines).
Features-
Resellers may be created or modified.
Using this capability, administrators may swiftly create resellers. Resellers can design their programs and users.
Admins may establish predetermined feature sets available to all users or a specific plan.
Display All Users And Domains:
This feature enables the administrator to rapidly inspect every account on the system and organize the list in various ways. You may do the same thing with all user domains.
Domain Name System Administration:
The administrator may use this functionality to create, change, or remove any DNS records on the server.
Manager of Intellectual Property:
This is where the administrator configures the server's IP address. From this option, the administrator may also assign IP addresses to users.
View the mail queue and its messages with this tool. Included are methods for taking action on such messages.
System and Service Information
This menu allows the administrator to inspect, stop, start, and restart services.
Complete Usage Statistics
This function gives the administrator a comprehensive picture of the system's utilization. The exact input and output from the server's Ethernet card are likewise monitored.
SPAM Elimination Instruments
Webuzo has a plethora of SPAM-fighting capabilities.
From this menu, the administrator may check his or her license status and download the most recent Webuzo security and software updates.
7. RemoteOS-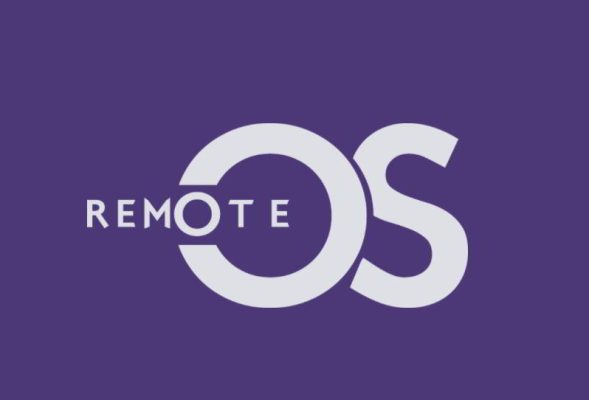 Virtualization software like RemoteOS provides a graphical user interface for your server, eliminating the need to install anything on your server.
Features:
Manage all of the services that are currently operating on your server. All operating services should be started, stopped, and restarted, and their logs should be checked.
Explorer: It enables you to travel across your servers the same way you would go through your computer. On-the-fly editing, cutting, copying, pasting, renaming, creating, and deleting files!
SOCKS Proxy Tunnel is an acronym that stands for SOCKS Proxy Tunnel.
All of your traffic should be routed via your server. Because you can access your VPC as if you were on your distant server, there is no longer a requirement to open your VPC's firewall and allow your IP address.
Store and sync all of your credentials across various devices, and give your team access to the servers.
Conclusion-
cPanel is an excellent choice for novice users, but as their knowledge and expertise grow, they begin to seek for cPanel alternatives. Choosing the most appropriate cPanel replacement for your projects might be complicated, but various solutions are available. Managed hosting is a popular option since it eliminates all of the headaches associated with server administration.