Importance of backing up your website:
Imagine developing a website with all of your efforts, time, and resources, only to find out one day that it has been hacked and all of your data has been gone. You would never, ever want anything like this to happen. It is critical that you protect all of your data and save it someplace secure, which is also known as backing up your data. In today's post, we'll look at why backups are crucial and what you should do to keep your data secure.
Which files should you essentially backup?
core files
theme,
plugins, uploads
configuration
files
database
other
valuable information
When your site has problems or crashes, a backup is the only thing that can help you get it back up and running again.
If you destroy important parts of your site by mistake, a theme or plugin/module causes problems, or the website is hacked, maintaining a site backup might help you get back to where you were before.
What are the benefits of Backup?
When you back up your site, you can restore it at any time to the version you need.
However, this isn't the only good thing about website backups. Let's take a look at some more important things about them.
You can access your files from any place you want. This only takes a few seconds and the internet to do.
If you lose any of your data, you don't have to worry about it. Even if there is a natural disaster, all your files will be safe in the cloud.
Another way to protect your website is to back up your site. Whether your site is hacked or gets infected with harmful content, you won't lose your site at all. It gives your business a lot of trust. You can get any files back at any time.
Easy to set up: If you do everything right and set a time for the backup, it will happen automatically.
Save a lot of money: You save money on the things you need in the first place. Second, if your website is hacked and you don't have a backup, it will be impossible to get it back to the way it was before. You will lose money.
Website backups also protect your business's image, which is important for people to trust you.
Make a selective backup: You can set it up that way. It's only possible to make copies of the things you want.
Cloud storage can be used with your storage, too. This solution is more secure than another one.
Most important reasons, Why You Should Take Backup of Your Website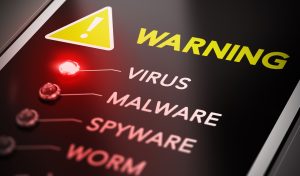 1. Viruses and Malware:
Malware and other problems may arise for the website. Trojan horses, viruses, and other Malware may infect web pages. It is possible that additional items downloaded along with them might damage your website and PC. Therefore, it's critical to have a copy of your website's data in a backup service.
2. Hackers:
If hackers seize control of the website, the website's data may be lost. The hackers are unaware of the value of the stuff that has been prepared with such diligence. All data, information, and files on the websites may be lost. However, the website's owners do not value the necessity of website backups. It is critical since it saves the files and information.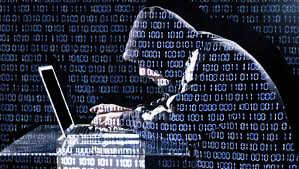 3. Failure of Server:
Server failure is not something that happens very frequently. However, when this happens, it generates plenty of problems and unneeded downtime for your website, particularly if you don't have a backup of the information saved locally. Having a backup of your website allows you to restore a complete website quickly and effectively.

4.Wrong Upgrades and Updates:
If your website were built with a CMS (Content Management System), you'd need regular maintenance on the plugins and components. So, it's always best to keep a backup of your website if anything goes wrong with these changes.
Safety and security enhancements, as well as bug fixes, may be included in the update. Web admins are well aware that updating their websites puts them at risk, and as a result, they need a reliable backup in case anything goes wrong. Before making any system modifications, web admins should employ a website backup service to ensure they are protected if anything goes wrong. The whole website may be unavailable for some time, and various website components, such as plugins, software, themes, and back-end programming may be at risk of failure.
5. Security Against Human Error
There may be occasions when you or your team makes the error of deleting a critical file, removing vital data, or updating items that will damage the functioning of your site. It is normal and may happen to everyone. You may be able to correct such problems. However, if you have a backup, you may save money and time that would otherwise be spent on repairs. Furthermore, you will not solve every lost data issue every time. As a result, be sure to take backups regularly. Having backups will allow your site to resume operations quickly if anything goes wrong due to lost data.
6. To Simplify the Website Migration Process
As your online company grows, you may wish to migrate to a different hosting platform to ensure that you have your website's necessary resources and services. On the other hand, your web provider may not provide the desired hosting service. So, in this instance, you should also consider switching to a different web hosting company's service.
As a result, you will need to transfer all of your website's files from one server to another throughout the website migration process. This will take a large amount of time and effort, and it may be tough for you to do so at present. In addition, during this period, your website will also be unavailable. However, if you have previously prepared yourself with numerous full backups of your website, the whole website conversion procedure will be much easier.
When you have ready-to-use backups, there are several options for website migration. For example, you may manually copy files, utilize specialized programs, and so forth.
Overall, having backups of your website on hand allows you to move web servers whenever you need to, giving you considerably more flexibility.
How to Generate a Full Back up in cPanel
Following are the steps to generate the backup in cPanel:
1. log in to cPanel.
2. Click the Backups icon in the Files area.
3. Click on Generate/Download a Full Website Backup under Full Backup.
4. Take a look at the Backup Destination menu and choose the Home Directory option.
5. Select whether or not you want to receive an email notification when the backup is complete in the Email Address box. (In the supplied space, you have the option of changing the notification email address.)
a. To create a backup, click the Generate Backup button.
b. This will create a tar.gz file for you and store it in your home directory, where you can access it. FTP or SSH may then be used to download the backup.
How to Get the Full Backup:
To get the backup from cPanel:
1. In cPanel, go to the top right corner and click "Log in."
2. In the Files section, click on the Backup icon.
3. Under Full Backup, click the button that says "Generate/Download a Full Site Backup."
4. Click on the link for the backup file you want to download from the list of backup files.
5. A place on your computer to save the backup will be chosen for you now.
How to Bring Back a Full Backup:
To restore a full server backup, the root user must do it.
Now a question arises, how many times should we backup our websites?
First and foremost, it should be DONE REGULARLY. You'll have to go back to the most recent version of the site. The six-month-old backup is unsuitable for this purpose.
Your backup frequency depends on how often you make changes and updates to your website. Creating a backup once a week is an excellent idea. You may also do it more often if you want or need to.