CMS will assist you in building your website without the need to know all of the code and without the need to start from zero. As a result, we will discuss the top three content management systems that are extensively utilized throughout the globe today. But first, let's define what a content management system is and which CMS is the most suitable for your purposes.
So, what is a CMS?
A content management system, or CMS, is something that lets people make, manage, and change content on a website without knowing how to do things like write code.
A content management system is a tool that lets you build a website without having to write all of the code from scratch first (or even know how to code at all).
Instead of having to build your system for making web pages, storing images, and other things, the content management system does that for you to work on more important parts of your website.
Beyond websites, there are also content management systems that can be used for other things, like keeping track of files.
How is it used?
A CMS consists of two parts: a content management application (CMA) and a content delivery application (CDA).
The CMA is a graphical user interface that allows users to design, edit, amend, and delete content from a website without a prior understanding of HTML.
After a user develops content in the CMA, the CDA component offers back-end services to assist its administration and distribution.
Features of content management system:
Indexing, search, and retrieval are all intuitive. These functions index all data for convenient access through search functions and search by criteria such as publication dates, keywords, or authors.
Format management. This aids in converting scanned paper documents and older electronic documents to HTML or PDF documents.
Revision features. These capabilities allow material to be updated and altered after publication. Revision control also keeps track of any modifications made to files by people.
This capability allows users to create and modify content using a template or a group of templates approved by an organization, wizards, and other tools.
A CMS may also provide personalization or one-to-one marketing solutions. One-to-one marketing is the capacity of a website to customize its content and advertising to a user's characteristics based on information provided by the user or gathered by the website. For example, when a person searches for digital cameras in a big search engine, such as Google, advertising banners may showcase firms that sell digital cameras rather than businesses that offer gardening equipment.
Many content management systems worldwide include WordPress, Joomla, Drupal, Magento, Squarespace, Wix, and TYPO3.
WordPress vs. Joomla vs. Drupal: The Best Content Management Systems
Content management systems (CMS) enable users to produce and maintain their website content with ease as a website writing, collaboration, and administration tool. Create and manage digital assets using this tool. This article will look at three of the most popular content management systems (CMS).
WordPress
Secondly, Joomla!
A third option is Drupal.
Let's start with WordPress-
1. WordPress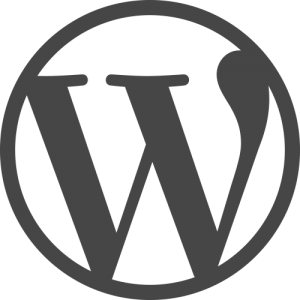 WordPress is a free, open-source website-building application built in PHP that can be used to create websites online for a blogging and website content management system (CMS) comparison. Of course, simple websites may be created using it as well. With WordPress, developers and designers can easily construct websites for customers; it's also a great option if you're looking for a site that's easy to maintain and update. In addition to being simple to use, WordPress allows users to view real-time changes as they make modifications to their website.
Benefits of WordPress
Pre-installed plugins and templates are included in the software's package.
It's simple to use.
Beginners and amateurs will find it the most user-friendly.
Nearly any feature may be found among its 45,000+ Plugins.
WordPress provides a wide range of choices for customizing a theme.
2. Joomla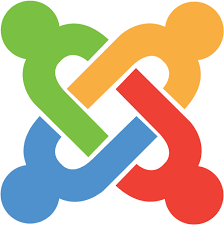 Free and open-source, Joomla is an online content management system (CMS). social networking websites or e-commerce, but when it comes to comparing CMSs, you'll need some technical knowledge. Joomla was built to be a community platform with a significant social networking component. Joomla lies midway between the basic WordPress and the comprehensive and complicated Drupal when it comes to complexity as a CMS comparison. Joomla makes it easier to maintain track of your website's information.
According to a CMS comparison, Joomla has greater content and architectural flexibility than WordPress.
It's a fantastic medium ground between Drupal's strength and versatility and WordPress's user-friendliness, making Joomla an excellent choice for anyone looking for a middle ground in a crowded marketplace.
Benefits of Joomla
Joomla is an open-source project, which means its licensing is completely free.
Joomla is a multipurpose platform that may be used for various purposes, including government applications and organization websites.
It's Simple to Use.
Not very technical.
There are dozens of Joomla CMS templates and themes available.
Joomla CMS development is a simple process that may be transferred to any host.
In contrast to other content management systems, Joomla needs specific plugins for certain scripts. Its customizability is restricted. It's very large for such a basic and modest website.
3. Drupal

Drupal is the most challenging platform to master, yet it is also the most powerful. It needs a working knowledge of HTML, CSS, and PHP. Drupal is an excellent SEO-friendly content management system with clean code and powerful modules. If a CMS Comparison emerges, Drupal is well-known for its robust taxonomy and capacity for tagging, categorizing, and organizing complicated material
Benefits of Drupal
Drupal does not need any specific coding ability (like HTML coding)
It includes plenty of free modules.
Drupal has both fundamental and advanced features.
Drupal has Pre-Configured Professional Themes.
It has clean code and incredibly powerful modules that major search engines like.
Now, a time for Comparison:
In most circumstances, all three are great options. However, your specific circumstance would need distinct features, making ONE of these three CMS alternatives the best match. WordPress, Joomla, and Drupal are the CMSs that are being compared.
They all provide excellent functionality and a high level of customization simplicity of use, and security. But, according to CMS comparison, selecting the best is a challenging task since they are all solid possibilities.
When three of them are compared for a basic blog or brochure-type site, WordPress may be the best option (although incredibly user-friendly for non-developers, it's a powerful platform capable of developing quite sophisticated sites).
If you need something more complicated than a fully personalized site that requires scalability and extensive content management, Drupal may be the best option. And, according to CMS Comparison, Joomla is an excellent pick for something in the middle with a lower learning curve.
When we compare the three, WordPress has about 4k+ themes, Joomla has 1k+, and Drupal has 2k+. However, when it comes to Plugins, WordPress has around 45k+ free Plugins, Joomla has 7K+ free Plugins, and Drupal has almost 34k+ free Plugins.
When compared to Joomla and Drupal, WordPress is the most user-friendly.
WordPress is the best CMS for easy blogging, corporate websites, and small business websites according to CMS comparison. On the other hand, E-commerce and social networking sites are the most common applications for Joomla.
Drupal is the most technically complex and is ideal for technical persons who like delving into the details. Anyone thinking about using Drupal should understand HTML, PHP, and other standard web programming languages.
Which one should you select?
Everyone has their preferences, but we would go with WordPress if we had to choose one. As a result of our CMS Comparison, it is evident that WordPress is the finest choice among all of them.
It's quite simple to add new material. There are a variety of free Plugins and layouts to select from, allowing us to edit and adjust pretty much whatever we want without knowing HTML, CSS, or any other programming languages.
There are hundreds of different themes from which you can choose. It also includes a plethora of security updates and features. For us, this is a no.
Everyone claims to have the finest content management system. Check out our CMS Comparison of WordPress vs. Joomla vs. Drupal if you're still undecided.
It could be useful to you. Alternatively, you may download each of the free platforms and do a trial run on your own to see which platform best meets your needs.
Best of luck!
Visit our pages-