There are a number of revenue streams available to anyone operating an e-commerce firm. This article explains how these businesses create money for you, how to get started with an e-commerce company, and how e-commerce may help your online business save costs. However, it's impossible to predict how much money you'll gain from your venture. It doesn't matter whether you want to earn $1,000 a month or simply save for a day. Your financial objectives will be met as long as you handle your e-commerce firm effectively.
As a result of reading this piece, you'll have an abundance of e-commerce ideas for generating money with your own e-commerce site by the time you finish reading this post.
Let's first start with what an e-commerce store is.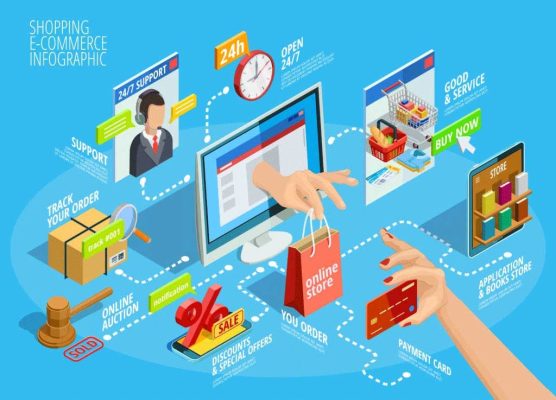 The term "e-commerce" refers to online commercial transactions that are conducted electronically also known as electronic commerce. Ecommerce can be known as the act of buying or selling things or services through the internet.
From T-shirts, utensils, kids' playhouses to online courses and consulting services, e-commerce comprises a wide range of products and services. When compared to a physical shop, it offers a few advantages. Firstly, there are no out-of-pocket expenses connected with purchasing a facility. As a result, eCommerce is truly a "world" of options and chances. If you have a store in your town, the people who live or visit there will limit your business. But with an online company, you may sell to clients in other towns, states, and even continents.
Finally, you never have to turn off the lights in your eCommerce business. You can make money at any time of day or night, even while sleeping.
How to Drive Traffic Using Marketing Strategies:
Marketing campaigns are the most effective means of bringing new customers to your online store's website. Using these many methods of marketing your online store can assist you in attracting new customers. A single product or a number of distinct products might be promoted via each marketing channel.
We've broken down the numerous marketing channels to make it easier for you to decide which is the best choice for your e-commerce business.
Marketing on social media: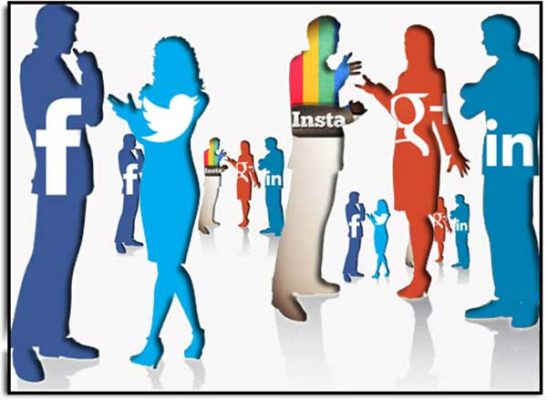 Why shouldn't you have a Facebook page? After all, everyone and their goldfish have one these days. It is important to remember that social media platforms such as Facebook, Twitter, and Pinterest are excellent ways to make friends and attract consumers – but only if you intend to maintain your accounts. Finding strategies to keep your social networking page active will not be difficult. For example, you may encourage your followers to advertise for you by giving freebies, discount coupons, or competitions to people who post your items or page on their social networking sites. A social networking profile might also serve as an excellent platform for your consumers to share images of their purchases or product evaluations with you. Not to mention the power of a good old-fashioned post in which you can share updates, news, or anything else with your followers!
Online advertising: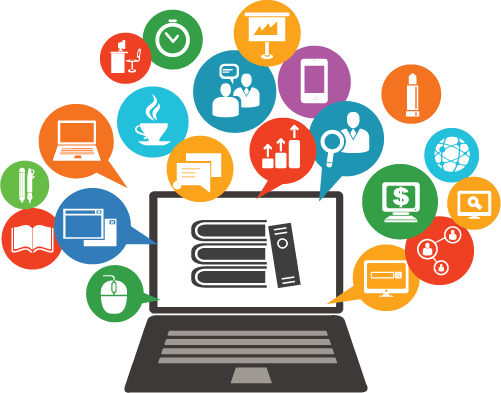 If you have the funds available in your budget, internet advertising may greatly increase the number of visitors to your eCommerce site and help you create your brand. Popular advertising programs, such as Google AdWords, Amazon Product Ads, and Facebook Ads, are just a few examples. When deciding where to promote, consider your target market—for example, displaying advertisements for your luxury auto parts company on a coupon-hunting website may not be the best option. Google Analytics can help you keep an eye on your site data even after you've put up a few ads, so you can figure out where the best places to put them are.
Inexpensive marketing channels
In order to reach your target audience without losing your money, you should consider using one of the many low-cost marketing alternatives available. Using low-cost marketing tactics to attract customers to your online firm may take longer than using pay-per-click advertising to get the same results. If your e-commerce firm is performing well, this might be a low-cost method of attracting new customers to your store.
Content marketing is a good alternative if you are looking for a low-cost technique of getting people to your website. Starting a blog and providing SEO-friendly content relating to your products may help you enhance your organic search results as well as the authority of your brand. E-commerce enterprises may use social media to advertise new goods, offers, and other essential information to their consumers, as well as to keep them informed about what's going on in the company.
Large marketplaces should not be avoided.
You don't have to compete with the best in order to succeed. To be sure, you do in a way, but you should also utilize them to your advantage! Etsy, Amazon, and eBay, among other online marketplaces, have a great deal to offer. By hitching on, you can get your brand out there since they are well-known, trustworthy, and, most importantly, have a vast client base already in place. When possible, try to make connections that will bring people to your website, and make sure your product catalog is easy to find.
Search engine optimization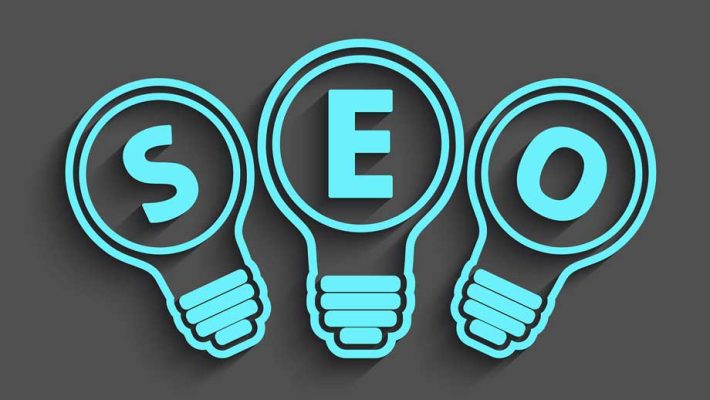 Whatever size your company is, you should be participating in search engine optimization (SEO) activities. In order to increase the number of visits to your website without spending a lot of money on marketing, you should consider using this strategy. In the context of this article, search engine optimization (SEO) is the process of improving your website's search engine ranks for a certain set of keywords. When developing a new website, give special attention to on-page elements such as content, meta-titles, and image optimization. External SEO techniques, such as link building and social media marketing, may be more effective in increasing your search engine rankings and driving traffic to your site.
Conclusion:
There is no doubt that online shopping is a growing industry. Once you've gained the information and tools necessary to achieve your financial objectives, it's time to put them into action. Keep in mind that testing your marketing campaigns and product pricing is crucial to the success of your e-commerce enterprise, so keep this in mind while you are making decisions. Advertisement campaigns on Facebook may be a feasible option to keyword research if your efforts have been futile so far. You may also want to experiment with different pricing structures for your items; if you know your clients are prepared to pay more, you will be able to spend more money on your marketing efforts in the future.