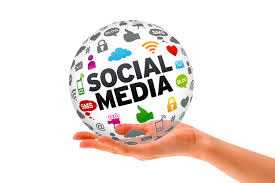 How many blogs are there in the world? There is no doubt about it: the number is enormous. However, does the number of blogs you write or the number of readers you have any bearing on your success?
Of course, the most important thing is the audience. As a result, bloggers' most frequently asked the question is, "How do I get readers to read my blog?"
Today, we'll be focusing on that. Next, we must attract more readers to our blogs, the heart of digital marketing. If you don't have a readership, what's the point of blogging?
Unless you're doing it just for the sake for your interest of writing.
You'll need some basic marketing skills even if you've mastered the art of writing. Book authors, bloggers, and EBook authors alike are turning to social media to gain an advantage in the digital marketplace. But, unfortunately, most of them have no idea how to do it correctly.
Sharing your content on social media will be the focus of this article. "How to," "Dos and Don'ts," and everything else you need to know about promoting your blog can be found here.
Before starting with the tips let's take a look at some of the social media stats-
You are familiar with social media, mainly how and when you connect with it — the typical American spends two hours a day on social media — but let's take a closer look at it from a more analytical standpoint. To begin, here are some numbers:
As of January 2021, there were 4.6 billion active internet users globally, accounting for 59.5 percent of the world's total population of 7 billion people.
Furthermore, mobile devices are used by 4.32 billion people to access the internet.
Each user holds a social media account on average by 8.4 different social media platforms.
More than 4.14 billion individuals will be using social media platforms every month by the end of 2020.
This figure represents 88.9 percent of the total amount of internet usage.
Now that we know the power of social media and how many people use it, let's see how we can use it to promote our blogs.
1. Put your work to new uses.
Repurposing content means taking your most popular posts and transforming them into something else. Of course, there is no way to do this without an overall picture of what you have already written and each piece's value to your readers. Repurposing blog posts into various formats are possible, such as an infographic, a video, or even an audio file for a podcast. CTAs (calls to action) can also be used in your blog article to urge people to sign up for your email list. You could, for example, include a free online course or e-book to entice readers to sign up. Increase your blog's readership thrice by repurposing your material.
2. Use links in your blogs: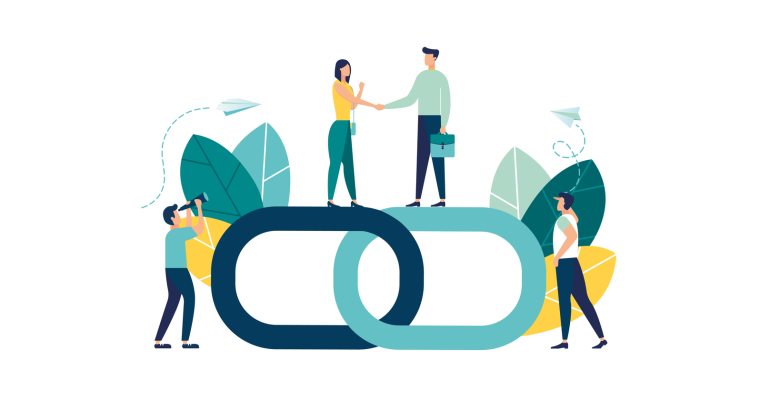 Users don't want to look hard to find your blog's content or a link to it. Therefore, your social media accounts should all include a link to your website, making it easier for them to find you. Make it clear where it is and how to get to it. Make it easy for people to interact with you and reach your blog or website if your social media content engages them. Also, make sure to use the same usernames on your social media accounts. This will make it easier for people to find you, and it will also help you create a consistent and recognizable brand image for your business.
3. Images are pretty popular on social media.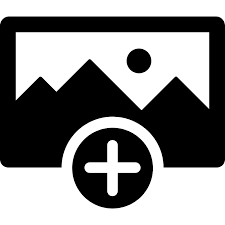 It's no secret that everyone enjoys a good image to go along with a compelling story or piece of writing. Posts on Facebook that include images receive an average of 53 percent more likes and 104 percent more comments than those that do not. Tweets with images have an even more significant impact on Twitter, a social media platform that is predominantly text-driven. It has been demonstrated that pictures on Twitter result in a 36 percent rise in clicks, a 31 percent increase in visits to a linked item, a 41 percent increase in retweets, a 48 percent increase in favourites, and a whopping 55 percent increase in leads. The moral of this story is straightforward: use graphics whenever possible, mainly when advertising your site on social media.
4. Share at the Most Appropriate Times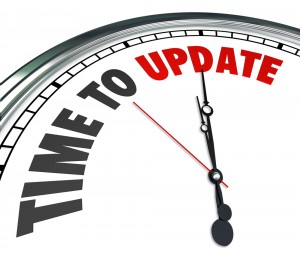 Although not all markets have the same audience, every social media platform has peak and tough periods when engagement is at its most and lowest. The following are the best times to post, the worst times to post, and the peak times for audience engagement. Remember that the ideal time for most people may not be the most significant moment for you. Remember to monitor your metrics on each platform (for example, Facebook insights) to see when your specific audience is the most engaged.
Facebook
Peak: 3 PM Wednesday
Best: 1-4 PM Weekdays
Worst: Weekends, before 8 AM, after 8PM
Twitter

Peak: Monday-Thursday 9 AM- 3 PM
Best: Monday-Thursday 1 PM- 3 PM
Worst: Friday after PM, every day after 8 PM

LinkedIn

Peak: Tuesday-Thursday at noon and 5-6 PM
Best: Noon Wednesday
Worst: Monday and Friday, 10 PM- 6 AM

Google+

Peak: Weekdays 9-10 AM
Best: Wednesday, 9 AM
Worst: Weekends, before 8 AM, after 3PM

Pinterest

Peak: Fridays 3 PM
Best: Saturday morning
Worst: Weekdays during work hours

Tumblr

Peak: Sunday-Thursday 7-10 PM
Best: Friday 7 PM
Worst: Before 4 PM
You may have noted that Instagram was left out of the equation in the preceding list. Instagram has a large following, but it has minimal potential to drive traffic. A conversion may be difficult to measure, but a brand's value is comparable to a motorway billboard.
You may discover that you're not always able to connect with social media at certain times, but there are tools available for scheduling and automating. You may automate your content posting to various social media networks using a number of these programs, both free and paid. You can also set up a follow-up share using these automated sharing solutions. For those who missed the first share, update the message to "Did you miss this last week?" and set the timing to one hour after that week's initial post time. These well-written stories can benefit from a second chance by being republished and re-broadcast to a broader audience.
5. Connect with the People You're Marketing to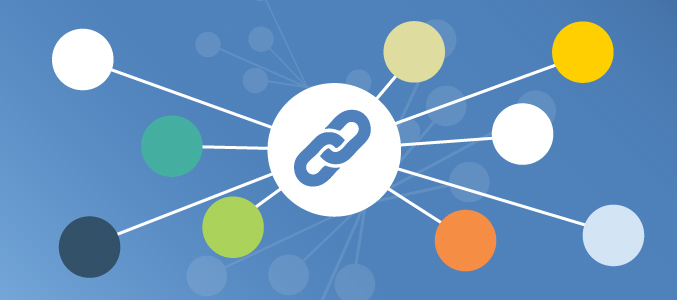 This must be emphasized adamantly! Your social media following and connections don't turn into customers if you don't engage with them!
Engage with your fans in every imaginable way, including commenting, liking, and sharing.
Send them a link to your website in an email. Then, find out what they liked and didn't like by asking them!
In addition to making your readers feel like they know you more personally, this will also help you better understand your audience.
Don't Forget About the Small Platforms. Because what excites one person may bore another, there is a chance that your work will be read on a variety of social media platforms, both large and small.
Don't even consider abandoning networks like Quora and Tumblr if you're considering it. Quora is a great way to get people to return to your blog. Please use these channels and increase the number of people who know about them.
Is there a way for you to get the word out about your blog or website or a new update to your target audience? All you have to do is identify relevant questions and answer them, referencing your website or blog in the process.
In addition, you must also adhere to the platform's content restrictions. For example, if a platform supports a lot of photographs, another platform may support content, and yet another platform may encourage videos.
6. Avoid Spamming at All Costs!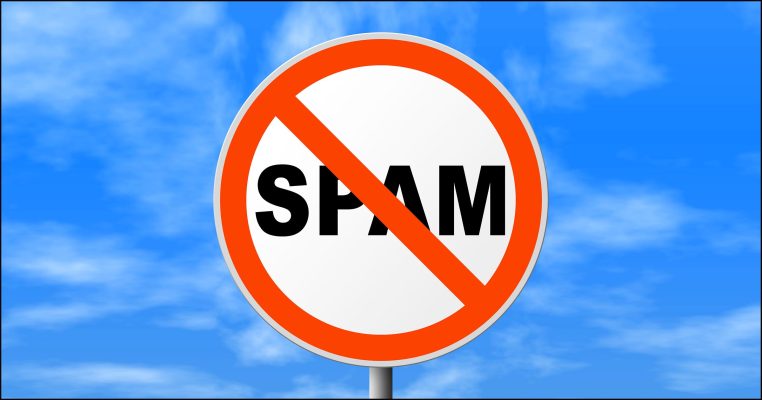 It's always better to keep things simple! Use common sense in determining when it's time to stop. For example, some Twitter users complain that their followers share excessive content on social media sites.
It's possible to get a few clicks by republishing old content every hour, but it's a risky tactic that will only anger your loyal fans. If you don't want to find yourself in this situation, follow these guidelines:
Keep an eye out for what your followers like and when they're most likely to come back to your social media page.
Instead of a hectic schedule, adhere to a well-organized one.
Put yourself in the reader's position and consider what you would be interested in reading.
Don't force it on your followers if you don't like it.
When you write a blog post, please don't add any unnecessary fluff.
Final words-
These ideas and tricks on marketing your blog on social media are the foundation blocks from which any effective campaign follows typically. It's possible that not every social networking platform is a good fit for you, as every industry has its peculiarities. Use the networks that matter most to your customers. Listen to your audience and find out what interests them the most. Expand on the best-received messages you've already put out there.
When you initially started growing a following on social media, what simple tips and methods did you find most helpful? Are there any you believe we've forgotten to include? You may meet a new neighbour by sharing your story with other readers in the comments.