There are a lot of moving elements in your company. The many components that must be carefully managed to construct a successful online store are Marketing and advertising campaigns, Product design and development, Logistics, Administrative procedures, and systems.
For the most part, you're probably familiar with how they work, but there's one area of e-commerce that's often overlooked: the payment system itself.
Choosing the most appropriate payment option is dependent on a variety of criteria. The most evident of these is the affordability and convenience it may be implemented. Although vital, the internal benefits of your selection are less significant than the exterior benefits you deliver to your customers. When customers make a purchase, they are confronted with various anxieties. Your responsibility in this encounter is to ease their anxieties about everything from whether or not the website is trustworthy to deal with buyer's regret.
This article will talk about the various payment gateways and how to choose the right one for your e-commerce system.

But first, Let's start by understanding what an e-commerce payment system is?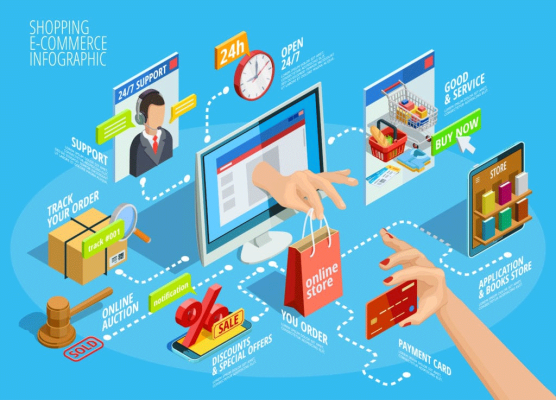 Essentially, a payment gateway is a software application that securely sends credit card information from one website to another through a credit card payment network that performs e-commerce transactions. It also sends the website the transaction data and responses it receives from the payment network.
While online transactions appear to be quick and straightforward from the customer's perspective, several processes work together on the server-side to ensure that money is sent effortlessly and safely from buyer to seller.
These are the types of transactions that can be carried out using a payment gateway:
1. Transactions involving authorization confirm that the consumer has the funds to make the payment. They do not include the actual cost of the product. Instead, the merchant certifies that the cardholder can pay for the order during the authorization process. An authorization transaction is used when ordering items that will take time to ship or make.
2. Capture transactions are used to execute payments that have already been authorized and in money being credited to a merchant's account.
3. Sale transactions combine the authorization and capture transactions into a single transaction. The cardholder must first obtain authorization. If the authorization is successful, the money is transferred to the account. A sales transaction is a common payment for things that can be purchased immediately, such as subscriptions or e-tickets that are not returned.
4. Refund transactions occur due to a canceled order for which the seller is required to refund money to the customer.
5. Void transactions are similar to refund transactions in that they can be completed even if funds have not yet been sent to the customer's account.
Let's talk about the different options in the e-commerce payment gateways
1. Merchant Accounts are business account that allows you to accept payments from customers.
This is the only alternative available to many firms. And while this is not exactly right, the benefits may be sufficient to justify it. For payments in online shopping, native transaction pages backed by the reliability of an official vendor are the industry standard. When you combine that with the expertise provided by the specialists at one of the world's leading financial institutions, it's simple to see why so many people choose merchant accounts.
On the other hand, small enterprises may face significant difficulties as a result of the negative aspects. In contrast to the options that follow, setting up a merchant account is a time-consuming process that necessitates extensive verification and shopping around for an "acquirer" with affordable transaction rates. Furthermore, paying on your site, whether on a desktop or a mobile device, will necessitate the entry of credit card information, which may be a time-consuming and frustrating experience on mobile devices with small keyboards.
2. Google Wallet is a digital wallet service provided by Google.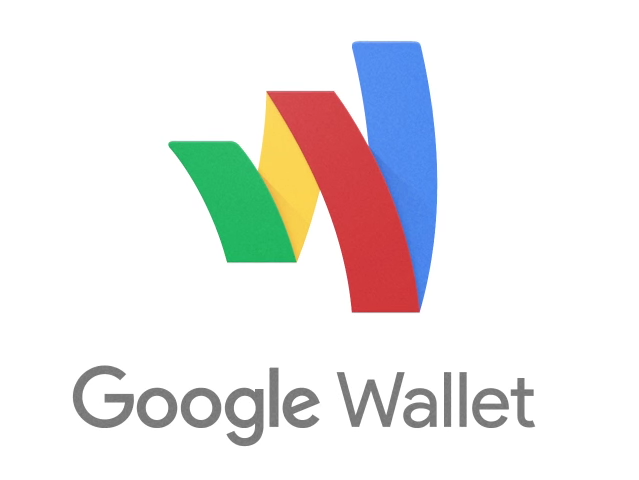 With the plethora of merchants in the internet world, Google's name stands out above the rest, and for a good reason. Google Wallet was created due to its track record of innovation and allowing online activity (for the benefit of their services, of course). This reputation precedes them in the industry. Customers who make purchases using Google Wallet will be confident that a reputable source is handling their payment, and this degree of confidence leads to increased conversion rates.
Many different functionalities are available in Google Wallet. Customers are more likely to have a Google account, and purchases are simple as long as their credit card information is entered into the system. A particular bonus is Wallet's 2-click mobile transaction mechanism, which is especially useful in a device that is regularly criticized for its cumbersome payment process. Also available is the Google Offers upgrade, which allows you to spread savings via Google's numerous distribution channels.
The system's disadvantage is that it requires using a Google account with an associated credit card. The obligation to open an account can be perceived as an unpleasant additional investment when it comes to the transaction procedure. This may not be considered a problem by clients who have been with the company for a long time. However, this can be a deal-breaker for those who are new to the game and are suspicious.
3. PayPal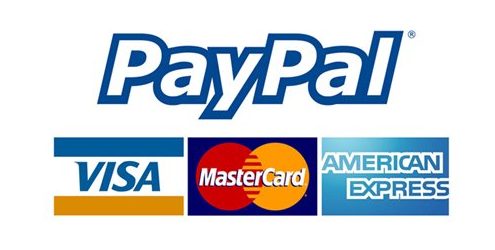 When the subject of payment systems comes up, PayPal is the most obvious option to mention. Its long-standing reputation among purchasers instills the confidence necessary to increase conversion rates. Its ability to serve as a comprehensive business account and payment system can assist small businesses in keeping their money distinct from their business finances.
The cost, on the other hand, is a disadvantage. Customers can make purchases through the system using a basic account (which is free), but all transactions must be completed on a PayPal website. Some shoppers may be apprehensive about this departure from your well-established and trustworthy website. Aside from that, transaction fees of 2.7 percent plus $0.30 for each transaction might add up rapidly if you're doing a lot of business.
The inherent advantages of the system, on the other hand, make it a worthwhile investment. Clients do not need to have a PayPal account to complete a transaction is the most significant advantage since it reduces the sensation of being tied down by an unwanted commitment. It's easy to switch services in the event of discontent, thanks to the Square-like card reader (which is supplied for free), the lack of cancellation penalties, and the absence of long-term contracts.
As you can see, selecting the most appropriate payment system depends on various factors. Consequently, your company must measure the convenience supplied by the system, both internally and externally, against the implicit trust communicated by the technology utilized. Consider your requirements and select the most appropriate decision for your particular situation, and your sales conversion and customer confidence will both improve as a result.
How to choose a payment gateway for your e-commerce business?
1. Pricing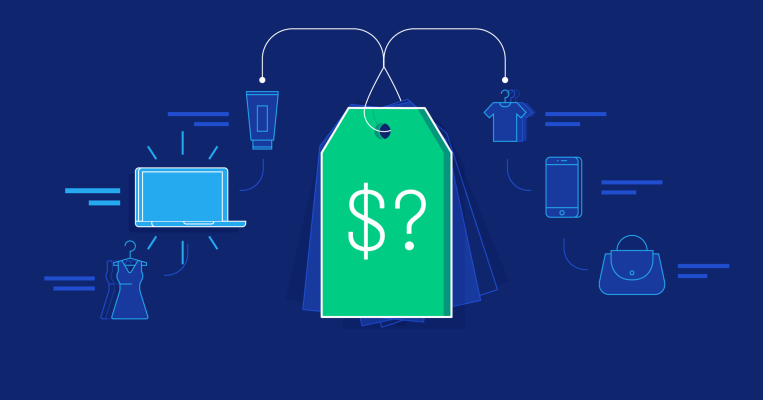 Payment processing is complicated because it involves a lot of different financial institutions and organizations. Using third-party tools to process and authorize transactions costs money. This is the same as with other services, which charge for this. Each person who helps with verification or payment processing charges money. Transactions are usually charged based on the amount, where they happen (inside or outside the country), and what kind of product they are (physical or digital).
Each payment service has its own rules and fees. As a general rule, you will have to pay for the setup and use of a gateway, a trading account setup fee, and a transaction fee for each processed transaction. All pricing agreements should be read to ensure there are no extra fees or costs.
2. Verify that the provider accepts your product type
Payment service providers typically make a distinction between digital and physical goods. Several payment solution providers serve both physical and digital products. There are times when only one product is supported. Make sure the vendor you choose can support your items before signing on with them.
3. Hosted gateway
To complete a hosted payment gateway transaction, the customer must exit your website. Small or local businesses that choose to use an external payment processor are appropriate candidates.
A hosted payment gateway is advantageous since the service provider assumes responsibility for all payment processing. As a gateway, the gateway also stores customer card data. It's easier to integrate because the merchant doesn't need to be PCI-compliant when using a hosted gateway.
Having less control over the hosted gateway is a drawback. Customer confidence in third-party payment systems isn't always high. In addition, redirecting customers from your site diminishes your conversion rate and does not help to promote your brand.
4. Options for merchant accounts
Acquiring banks have agreements with businesses to process their transactions on their behalf, which is known as a "merchant account." As part of this agreement, the merchant agrees to adhere to the operational standards of credit card companies.
You can open a merchant account through banks or payment gateway companies that offer merchant accounts as part of their service. Payment systems are among them. Think about what your current payment processor can do for you. Instead, go with a service provider with a merchant account pre-installed.
5. Payments and currencies accepted.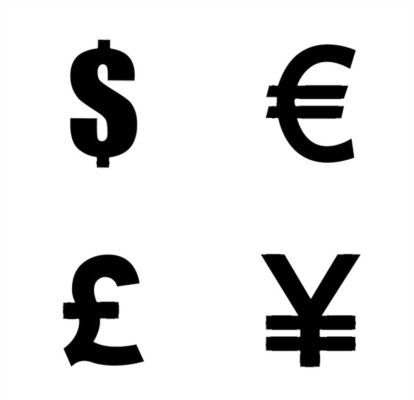 E-wallets like PayPal and debit cards were the most popular payment methods in March 2017, according to Statista. However, this does not imply that you should support these means of gaining access to information. Businesses are seeing an increase in mobile payments every year, E-wallets are the most common method of mobile payment in e-commerce. Store your credit card information or store your money directly in apps like Apple Pay, PayPal, and Google Pay so you can shop online without a bank.
Check to see if your payment gateway accepts all of the primary payment methods in your area of work, region, or country. Regardless of the currency your consumers use, they should be able to pay you. Several of the most popular payment gateways offer multicurrency functionality with or without additional fees. Localized checkouts are also available when using a hosted payment processor.
This is a list of things to keep in mind while deciding on the best payment gateway for your business. These tips can help you make a better decision and help you choose the proper path more quickly and simply if you adhere to them. Here's hoping it was helpful to you all.