A web control panel may make or break your hosting account experience and the setting of your server. As a result, it is critical to make the appropriate choice. It might not be easy to pick amongst the several cPanels. There has been a lot of discussion about alternatives to cPanel on the Internet and in hosting communities recently, especially in light of the recent rise in the price of the license fee.
Two well-known panels in the hosting web sector provide a platform of tools for controlling and operating a server. These panels are used by both large and small businesses alike. Every feature that cPanel and DirectAdmin have to offer will be covered in detail, and we'll go through it in great depth.
What exactly is cPanel?

The control panel in question is a UNIX-based web hosting control panel utilized by one of the world's largest hosting businesses. The user may quickly operate the management function with the help of this control panel, which is simple to use. The most appealing feature of this control panel is that it is really simple to use, regardless of your level of technical proficiency.
It is utilized for both small and large-scale hosting projects, and it gives you the ability to control the cloud packages hosted on your computer. The use of automation and an intuitive interface in this control panel has made website maintenance very simple for users. With its point-and-click graphical user interface, the user may easily complete tasks and navigate around the program. It enables clients to see web statistics using the cPanel server administration interface. As a result, you may access your cPanel components with any web browser.
With cPanel, you can learn a lot about your website visitors, even the smallest data. You would constantly be aware of what your users were browsing and how they interacted with the disc.
Box trapper, one of the coolest features of cPanel, is a function that protects you against spam emails. Every one of the non-authorized individuals who send you emails must reply to the authentication emails sent to you.
DirectAdmin and its working: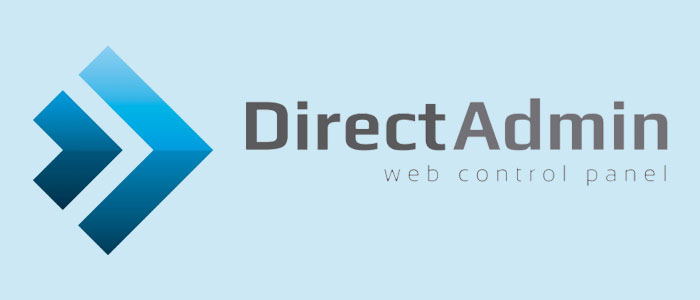 This control panel is quite versatile and may be used with various hosting accounts. It provides a plethora of administrative choices for efficient administration. It is a web-based control panel well-known for its quickness and simplicity of use. For more convenience, it includes a dedicated computer with a graphical user interface (GUI) built for browser-based web hosting administration.
It gives the administrator the ability to add or delete information from the DirectAdmin server and adjust the MX configuration. Sub-domain information may also be developed, removed, or acquired by clients. It may be an alternative to a file transfer protocol that is simple to use and quick to transmit large amounts of data. DirectAdmin is a fantastic tool for making website building and maintenance more comfortable and efficient as time goes on. With this control panel, MySQL may be developed, changed, and uninstalled fast and easily.
What are the major differences between cPanel and DirectAdmin?
Functionality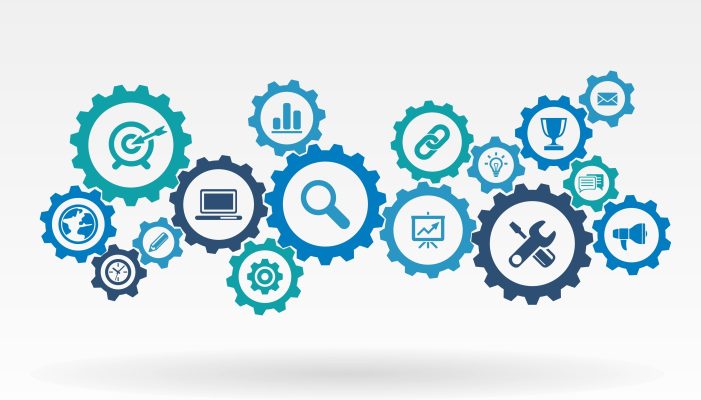 There are some parallels and numerous variations between the two systems when it comes to functioning. Both offer an intuitive UI and simple server setting, but DirectAdmin hosting lacks the necessary command-line functionality. Furthermore, although both cPanel hosting and DirectAdmin hosting provide an interactive user interface and configuration capabilities, DirectAdmin is the superior alternative for complex user requirements. For example, in the event of complex user requirements, the manual creation of business lines would become very time-consuming and difficult to manage. It all depends on your specific hosting needs and the amount of control you want over your website.
User Interface
In addition to having a very user-friendly and interactive interface, cPanel also gives you total control over all WHM functions. Using this panel, you can automate your administrative operations using the available command line and API-accessible options.
DirectAdmin hosting includes all of the most up-to-date technologies needed to accomplish administrative tasks necessary for good hosting. You will discover sophisticated technologies like FastCGI, LSPHP, mod PHP, and other similar technologies in this control panel.
Themes and Designs.
DirectAdmin's new evolution theme has four different style categories to choose from. The themes and designs are accessible to people with varying degrees of disability. Icons grid, standard, sidebar, and hybrid are DirectAdmin's image theme options for its customers. "Traditional" is a straight sub-theme of DirectAdmin that may be found directly in the theme options.
The most popular themes used by the cPanel team include:
The X theme for WHM.
The x3mail theme for webmail.
The paper lantern theme for cPanel itself.
It is totally up to you to use the "default" theme or a more traditional one for WHM. To match your tastes, you can adjust your themes and styles in both cPanel and DirectAdmin.
Expandability:
With cPanel hosting, you may quickly install the modules and plugins that you need for your website. There is no need to pay an additional charge in any way. Furthermore, those who want to enhance their capabilities may modify their hosting web package with cPanel. In a similar vein, we may also enhance the functionality of DirectAdmin by using other plugins; however, the user will incur an additional fee due to doing so.
Pricing
In selecting the most appropriate web hosting control panel for your needs, price is the most important factor to consider. For hosting companies searching for a cost-effective solution, CPanel has long been a popular alternative. However, its price has dramatically risen since 2019. Many consumers have switched to other hosting providers due to a sudden increase in their costs and fees.
On the other hand, DirectAdmin has fewer features, but it is less expensive than the others. DirectAdmin hosting is available for as little as $5 per month, increasing prices for more powerful hosting options. Hosting options starting at $2 per month for personal, light, and standard hosting is available for purchase.
In the case of cPanel, the number of accounts you have in WHM is dependent on the configuration. Its most basic plan, which costs $10 a month and allows you to manage up to five accounts, is the most affordable. It costs $15 per month for up to 30 accounts, $20 per month for up to 50 accounts, and $33 per month for 100 accounts. Some plans can accommodate up to 1000 accounts.
Utilization of Resources
When compared to DirectAdmin, Cpanel consumes much more disc space and storage. This is because Cpanel offers greater features and functionality. However, certain improvements have been made to DirectAdmin, including the addition of interactive designs and the capability for more functionality. DirectAdmin's resource usability is improving quickly; however, it is still lagging what cPanel offers in terms of functionality.
Working with cPanel, on the other hand, would need more disc space and RAM than DirectAdmin. cPanel was the chosen option for many users until the price increased significantly in 2019. Because of the lower cost of DirectAdmin hosting, it is more appealing to a larger number of customers.
Which one is better?
The short and easy answer to that issue relies on your hosting requirements and preferences. When searching for a hosting control panel, there are several aspects to consider. This article has covered all you need to know about DirectAdmin vs. cPanel hosting control panels to have a better understanding of which control panel will meet your needs the best.
Regarding features and performance, cPanel would be the first hosting option that springs to mind when thinking about web hosting solutions. On the other hand, pricing is a major source of anxiety in this situation. As a result of a recent increase in the price of cPanel, the DirectAdmin control panel has risen to claim the lead in terms of popularity. Several hosting service providers have made the migration from cPanel to DirectAdmin to keep their hosting costs down. It comes down to your hosting requirements and preferences in terms of capability, usability, and affordability.
Conclusion-
Overall, we can conclude that both of these control panels offer advantages and disadvantages when administering the hosting accounts discussed above. The similarities and differences between them have address in this blog to give you an idea of the technical knowledge of these control panels to make a more informed decision when purchasing one of these panels.
However, selecting the most appropriate web hosting services provider is as crucial as selecting the most appropriate control panel. The speed and uptime of your website as a whole are dependent on the hosting provider. A competent and dependable hosting service, WebHostingWorld guarantees optimum uptime, 24/7 assistance, and a personal account manager, all with a money-back guarantee on all of their plans. It is recommended that you select WebHostingWorld in this case if you are seeking reputable hosting services.